Maybelline Diamond Glow Eyeshadow - Wine Pink
Today I am reviewing an eyeshadow quad which can be used for a casual makeup look. I like to highlight my eyes with an eyeshadow and some kohl for a casual look. We all like some shimmer or glittery eyeshadow for a subtle day look or a glam look. So, I have been using the Maybelline Diamond Glow Eyeshadow quad in Wine Pink since a few days.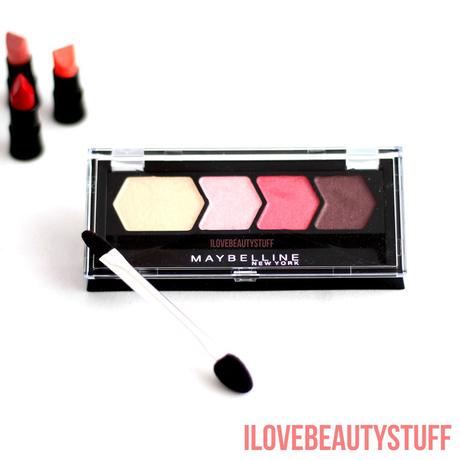 About Maybelline Diamond glow Eyeshadow- Wine Pink:-
Make the four perfectly harmonized shadows of Maybelline Diamond Glow Eye Shadow your eye makeup essential and handbag essentials. The sleek eyeshadow palette of shimmery metallics, buttery mattes, and lustrous sheens are made with advanced pigments that allow true, instant color payoff, and long-lasting plush performance. So go ahead play and become your own style eye-con.
The creamy eyeshadow have the most glowing diamond effect in 4 simple steps!
Available in 4 different shade eyeshadow palettes.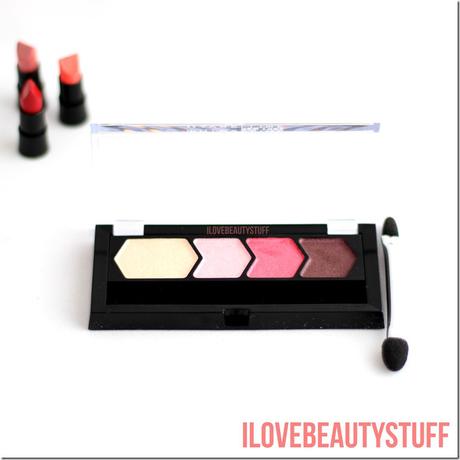 Apply A on your entire eye lid and inner corner with the bigger sponge. Blend B on your medium lid with the opposite side of the bigger sponge. Blend C on lower medium lid with the smaller sponge.Use D with the opposite side of the smaller sponge to line the lash line.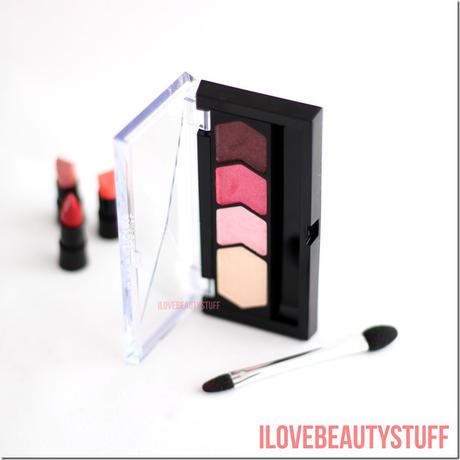 My Review on Maybelline Diamond Glow Eyeshadow- Wine Pink
The eyeshadow palette comes in a black case with a transparent lid through which all the colours can be clearly seen. It is sturdy and small which makes it convenient to use it anywhere. Behind the case, all the instructions about the product is given. I really liked the way they have given instructions on how to use the product and create a look.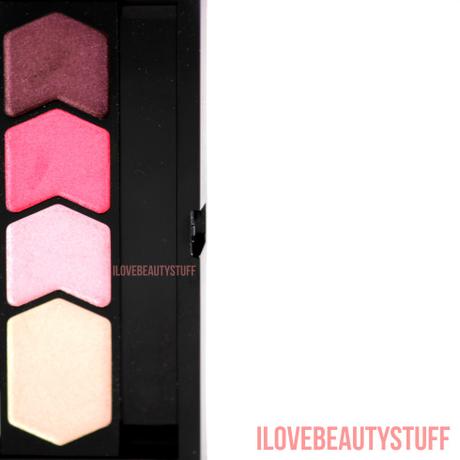 Basically the eyeshadow quad comprises of four colours:
A) Pearl white colour which can be used as a highlighter and an eyeshadow
B) It is a light pink or baby pink shimmer which can be used as a base for any eye look.
C) It is a bright pink or magenta and I love using this colour on my eyes. It brightens up my eyes when lined with a kohl.
D) A plum or wine colour which can be used on the lash line.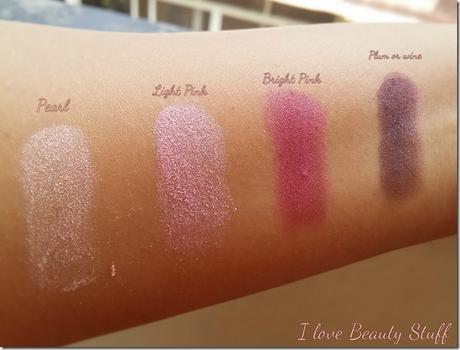 The colours are not really pigmented and so you to need apply the eyeshadow more than once or you need to use a primer as a base for them. This quad is apt for daily or casual look and will suit on all the skin tones. They are budget friendly and available online and in stores also.
In all, this eyeshadow quad has beautiful tones of pink colour and suitable for all you women out there. So whether its a date night or your friend's wedding, this can be used on all occasions.
Tags: bblog, bblogger, beauty blogger, budget friendly, budget friendly eyeshadow, diamond glow, diamond glow eyeshadow, Eyes, Eyeshadow Palette, ilovebeautystuff, Indian blog, indianbeautyblogger, indianblogger, maybelline eyeshadow wine pink, Maybelline India, pink eyeshadow, shimmer, shimmereyeshadow maybelline, wine eyeshadow