Low interest rates and affordable prices are keeping buyers active, and fewer foreclosures are driving more more of them to traditional sales... which meant that buyers got to work directly with 'real people' rather than dealing with banks in 60.6% of May sales, up from 48.8% at this time last year.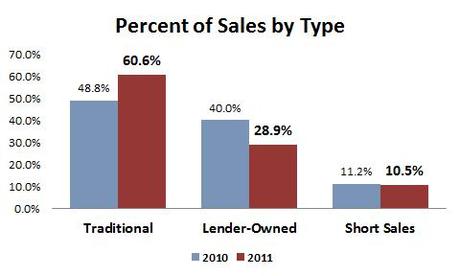 This shift is a sign that we continue the slow move towards a more stable market, and also results in another increase in overall median sale price this year to $169,000 in May...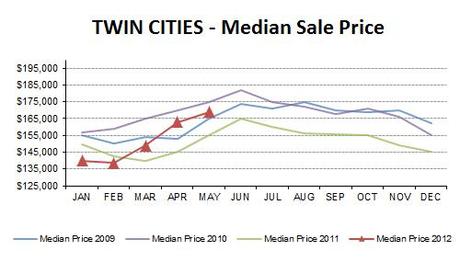 ...with median prices much higher for traditional sales than for bank-mediated sales.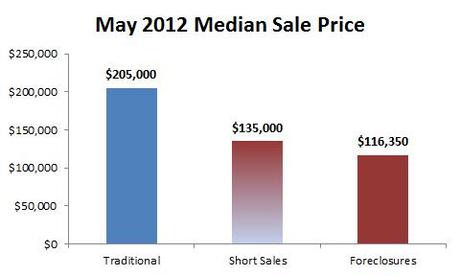 Pending sales continue to climb, which means we should expect closed sales in June to also be up. It will be more telling to see what pending sales do next month, when the spring climb has stopped the last few years.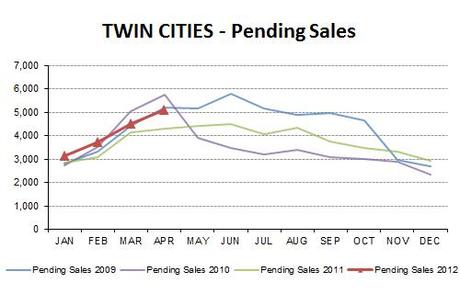 The historically low supply of homes for sale continues to be flat as the good properties are snatched up fairly quickly soon after hitting the market, with multiple bids again becoming more commonplace.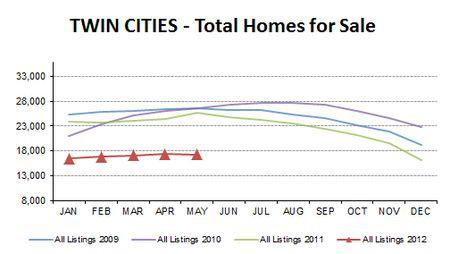 This activity has resulted in a fairly consistent seller's market the last six months, with a 4.5 month supply in May 2012 compared to an 8.3 month supply of homes for sale in May 2011. A supply of 5-6 months is considered balanced between buyer and seller.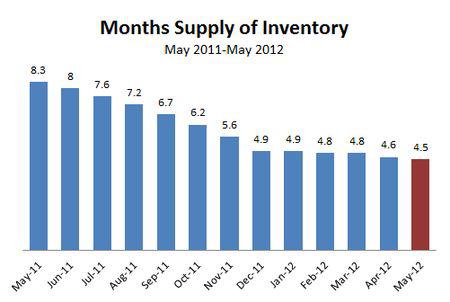 The figures above are based on statistics for the combined 13-county Twin Cities metropolitan area released by the Minneapolis Area Association of Realtors.
Never forget that all real estate is local and what is happening in your neighborhood may be very different from the overall metro area.
Click here for local reports on 350+ metro area communities
Click here for current interactive market analytics by area, city, county, neighborhood or zip code
Sharlene Hensrud, RE/MAX Results - Email - Minneapolis - St. Paul Real Estate Market