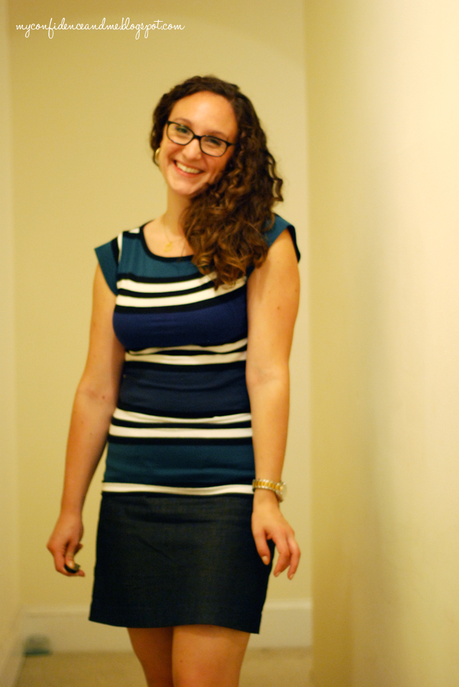 I'm so glad that my return to DC has not been met with extremely high temperatures. New England was such a relief, and I'm pleased to see that things are balmy, but not scorching here! It's even nice enough to sleep with my windows open at night!
While I was home, I finally got my eyes examined and picked up some new glasses! Aren't they cute? The frames are by Ralph Lauren and, being black, they're darker than those I normally go for and they're larger. But I love them! What do you think? I really want to order a second pair from either Bon Look or Warby Parker, just to have some variety. Have you used either of those sites before?
Also, I hit the jackpot at TJ Maxx. Always a good thing. I love reiterating my status as a Maxxonista!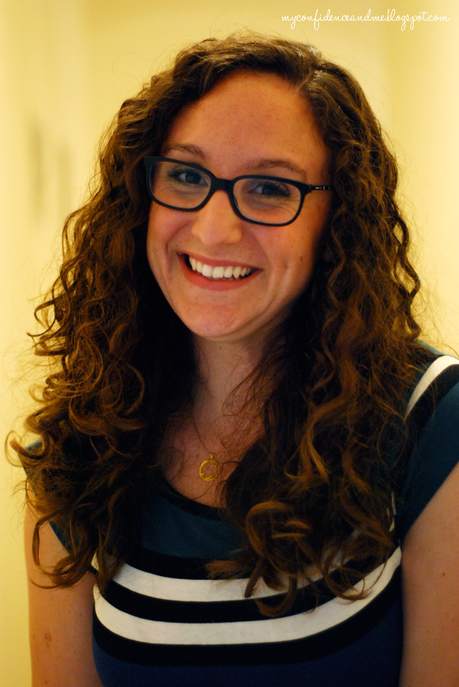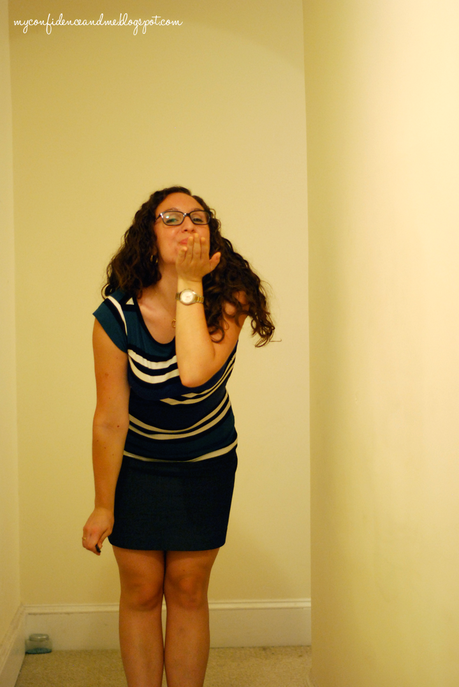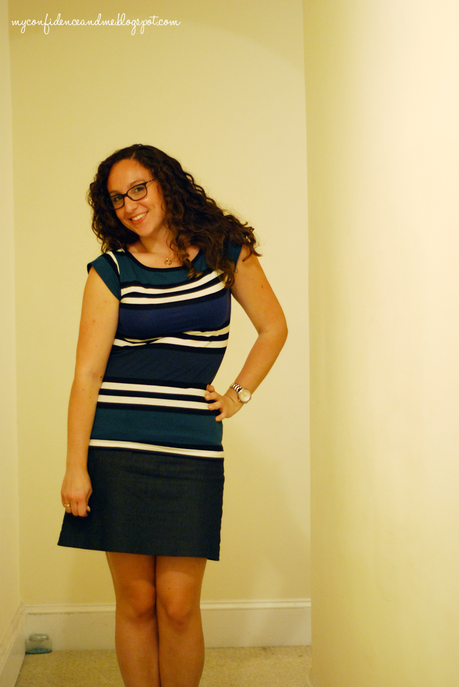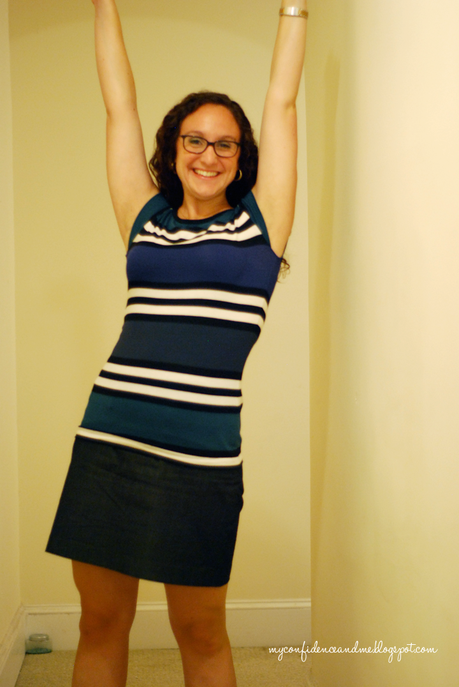 Top: French Connection via TJ Maxx (similar) | Skirt: Loft (similar) | Watch: Fossil | Glasses: Polo Ralph Lauren via LensCrafters