MAX Presents Max Fashion icon India 2015 in association with Cosmopolitan
Nationwide search for the most glamorous & fashionable stars begins….!!
Max Fashion India, the leading international value fashion brand announces 'Max Fashion Icon India 2015' - Nationwide search for the most glamorous & fashionable stars. The contest promises to be the ultimate launch pad for India's young, aspiring models to help them realize their dreams and be the country's next fashion icon.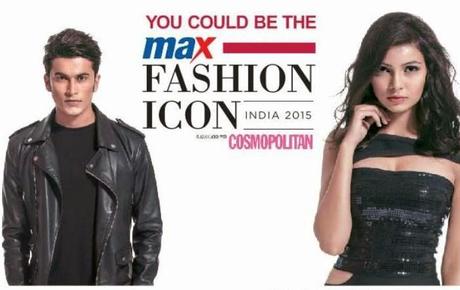 Max Fashion Icon India 2015 would traverse through the cities of Lucknow, Pune, Hyderabad and Bhopal this year to hand pick fresh talents. The shortlisted candidates from these cities will go through a series of grooming sessions by industry expert to prepare them for the Grand Finale scheduled to take place in Delhi by end of March.
The winners of the Max Fashion Icon 2015 will get a portfolio shot by Cosmopolitan magazine and will be featured in cosmopolitan exclusive along with Cash prize worth Rs 2.5 lacs each.
City Auditions will be conducted in the following cities –
21st Feb. 2015 – Lucknow, Fun Republic Mall.
26th Feb. 2015 – Pune, Season Mall.
7th March 2015 – Hyderabad, Forum Mall
14th March 2015 – Bhopal, DB City Mall.
To register for the pageant, please log on to http://bit.ly/MFI2015Registration 
Eligibility criteria -
•Age of participants should be between 18 to 23 years
•Participant's marital status should be single
•Minimum height requirement – 5'6" for females and 5'10" for males
•Participants should be of Indian nationality 
Commenting on the pageant, Mr. Vasanth Kumar, Executive Director – Max Fashion said ", "Max being one of the biggest brands in the city synonymous with international fashion has a strong youth following. Our core brand value is to democratize fashion making it accessible to everyone. Keeping with this philosophy, we launched a platform aimed at unveiling young and aspiring fashionistas and provide them with an ultimate launch pad to be the country's next fashion icon. Being the biggest value fashion brand of the city, it gives us immense pleasure to be known for not just a brand that facilitates fashion at great prices but also as a brand that builds great careers in fashion."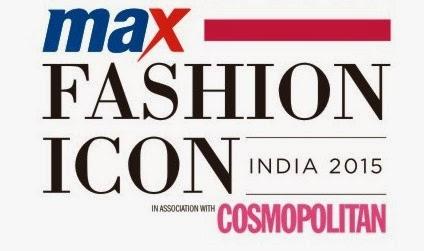 About Max:
Max is the leading fashion brand offering customers a one stop shop for clothing, accessories and footwear needs for the entire family.
Max, a division of Lifestyle International (P) Ltd., has pioneered the concept of 'value fashion' in the country, thereby offering the discerning shopper a vast choice with international fashion & quality. It offers apparel, footwear & accessories that are of the latest fashion trends at a great price, making it affordable to many. The store ambience offers an international shopping experience making shopping for the entire family an absolute delight. In India, Max has over 110 stores across 45 cities including Bangalore, Mumbai, Kalyan, Delhi, Chennai, Kolkata, Hyderabad,Vijaywada, Pune, Noida, Gurgaon, Cochin, Thane, Ghaziabad, Bhubaneswar, Nagpur, Trichy, Dehradun, Coimbatore, Jabalpur, Jalgaon, Amritsar, Bhopal, Baroda, Siliguri, Indore, Raipur, Ahmedabad, Vishakhapatnam, Agra, Lucknow, Calicut, Durgapur, Mangalore, Trivandrum, Hubli, Mysore, Allahabad, Varanasi, Bareilly, Ranchi & Kannur. The brand plans to have a network of 120 stores by the end of the financial year.