Hello guys, I have a review up for you today. I'm looking at the Max Factor Colour X-Pert Waterproof Eyeliner. This eyeliner is a liquid eyeliner, that has several colours - the color I'm showing today is black.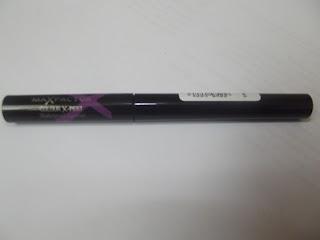 The eyeliner comes in a tube container.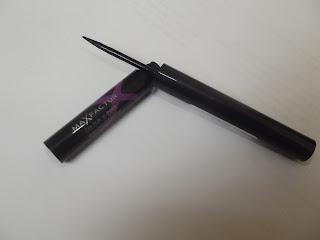 You twist it open, and then there is a pointed applicator to apply the liquid eyeliner.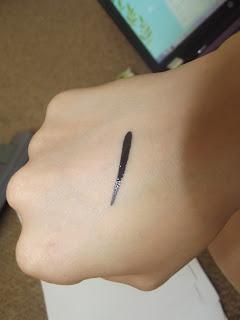 The eyeliner is really pigmented, and applies great color after just one application. With the applicator, it is simple to use and gives you a lot of control. The eyeliner dries quickly and leaves a stunning black look on your line above your eye lashes. It has good staying power, and lasts throughout the day. It is water proof, but doesn't take a lot to come off with make up remover.
I really love this product. I usually use pencil eyeliners, so I was excited to try something different. Liquid has always scared me to use, as I don't have the best hand for applying. The Colour X-Pert isn't daunting to use, and it has definitely become my go to eyeliner when I was a great black line. I would definitely recommend it!
Where to get it?You can view Max Factor's cosmetic range on their website.The Colour X-Pert Waterproof Eyeliner retails at £6.99* and is available online at Superdrug as well as in their stores nationwide. It is available in 3 colours, black, purple and green.
I'd definitely check it out if you're looking for a new liquid eyeliner.
Have you tried the Colour X-Pert Waterproof Eyeliner before? Would you rate it?
Thank you for reading!