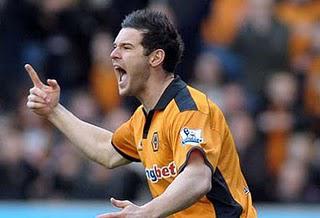 Guest writer CHRIS TEALE casts his verdict on the inclusion of Wolves' winger Matt Jarvis in Fabio Capello's England squad for next week's matches against Wales and Ghana.Fabio Capello has come in for much criticism over the past twelve months, particularly after the World Cup fiasco and his very public U-turn over the captaincy. However, his latest England squad for the Euro 2012 qualifier against Wales and the subsequent friendly against Ghana should be unconditionally applauded. In particular, his call-up of Wolves' winger Matt Jarvis deserves a massive amount of credit.This selection more than any other demonstrates Capello's willingness to select players who are in form for their Premier League clubs, regardless of how fashionable those clubs are perceived to be. Jarvis has consistently been Wolves' best player this season, and absolutely deserves his chance to be the first Wolves player to be capped by England since Steve Bull in 1990. One of Capello's predecessors, Sven-Goran Eriksson, tried to pick players that were in form regardless of the club they played for. However, selections like those of the 31-year olds Chris Powell in 2001 from Charlton Athletic and Alan Thompson from Celtic in 2004 were by no means long-term selections building for the future. Capello's selection of Jarvis, who will hopefully earn experience on the pitch at some point, is clearly a selection with the future in mind, as well as the present.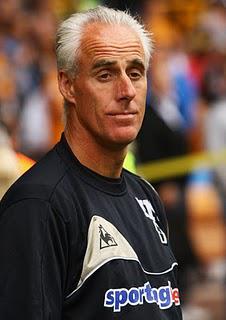 Wolves' boss Mick McCarthy described
Jarvis' selection in the England squad
as a "breath of fresh air".
Jarvis' story as a professional footballer is one of hard work, coming through adversity and learning the game in the lower divisions of English football. Jarvis was released by Millwall as a teenager before then being snapped up by Gillingham. Jarvis made his debut in the-then Division One (Championship) in 2003 as a 17-year old, and made over 100 appearances over four years as Gillingham were relegated to League One in 2005. Jarvis continued to impress at the heart of Gillingham's team for the next couple of years, before Wolves made an undisclosed offer for the 21-year old winger as they looked to push for promotion in the Championship. From then on, he has held down a regular spot in the Wolves first team, and has at the time of writing scored four goals in the Premier League this season.
If Jarvis plays against either Wales or Ghana, something that looks very likely given that only Aaron Lennon and Ashley Young are the other recognised wingers in the squad, he will be rewarded for a career of hard work and determination. Small wonder, then, that Wolves manager Mick McCarthy sees him as a "breath of fresh air" in the England squad, and it must now be apparent that it is not just players from the top Premier League teams that can earn a call-up to the England squad.