Hello everyone!
Starting today, I'm doing a "mascara series", where every Thursday, I will be reviewing a mascara since I just realized that I've already got quite a few.
The first one that I will be reviewing is: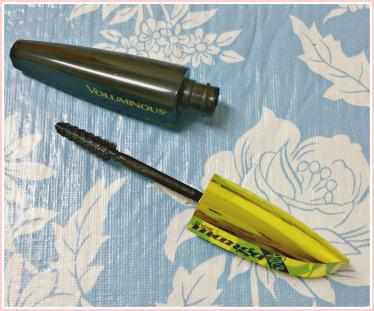 The Look: Spiked overloaded volume on top and bottom for lashes with a rebellious attitude.
The Brush: 360 degree spiked brush loads maximum volume from the roots and stretches to pointed tips.
The Formula: Mega-texturizing formula creates a high intensity impact.
The Tip: Hold brush vertically and use pointed tip on end of brush to create ultra soft points for a more extreme rock look.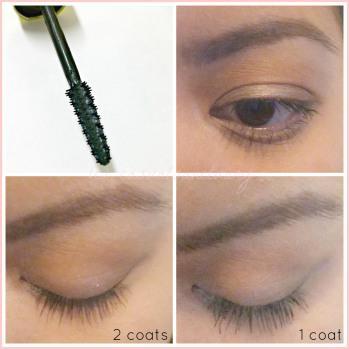 ❀ This mascara is supposed to give you a "spiky rebel-like" eyelashes
❀ Wet formula
❀ Has a very short and spiky rubber brush
❀ Gives length and volume
❀ Makes lashes clumpy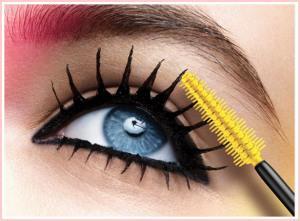 (c) L'Oreal
This is how the mascara was advertised. It's supposed to give you a look like this.
I highly recommend checking out the animated before and after picture at L'Oreal's website [here]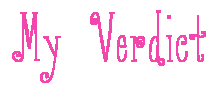 Overall, I did not like this product because it made my lashes clumpy as if I only have 5 thick lashes. I like long and separated lashes better. It actually looked good in pictures, but not in person. Only waterproof mascara holds my curls, and this one isn't in waterproof version, so that's the reason why my lashes were so straight, but I did curl them beforehand. If your lashes aren't stubborn at holding curls and you like clumpy lashes, then I think that you'd like this mascara.