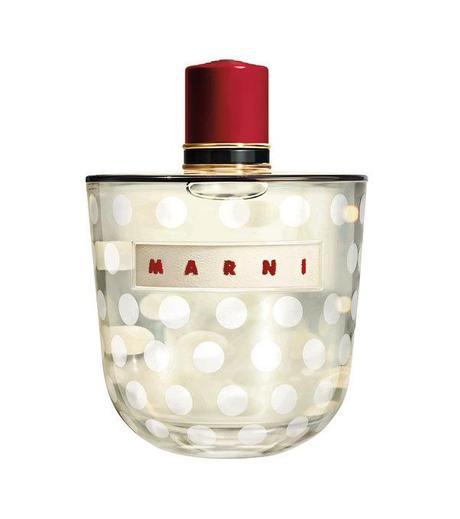 Marni Eau De Parfum (60-120ml) // Available at Harrods
Marni by Marni is the first ever fragrance from the Italian fashion house, led by designer Consuelo Constiglioni. The company collaborated with Estee Lauder and perfumer Daniela Andrier to create a unique scent, designed to illustrate the discreet confidence of a woman.
Notes
Top:
Incense, pepper, ginger, pink peppercorn, patchouli
Middle:
Bergamot, cinnamon, rose oil, cardamom
Bottom:
Cedar, Vetiver

This perfume offers somethings different, as the company has steered away from the usual floral, sweet scents that are widely available and opted for a much more strong, spicy scent which is perfect for the modern woman.
The packaging design was inspired by by a memory of a bottle that Constiglioni found at a market 20 years ago, the polka dots and resin cap give the design a playful sophistication.
Image from: 1883 Magazine