April market stats show more positive signs that the real estate market is stabilizing. Homes are selling faster and for closer to list price. With busy buyers and the lowest inventory for any month since January 2004 we have a seller's market, with a 4.6 month supply of inventory.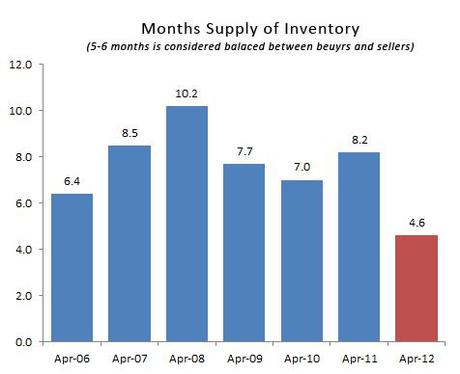 Traditional sales were up 58.8% compared to this time last year while foreclosures were down 8.1%, helping the median sale price up to $163,000 and showing the largest year-over-year increase since January 2004.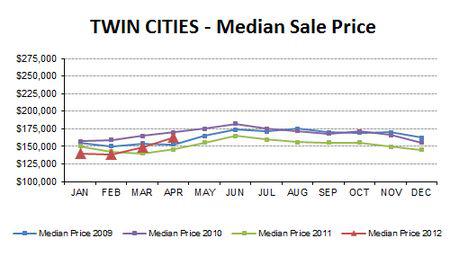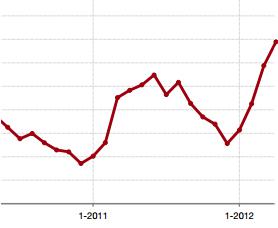 Pending sales, the leading indicator of how the market is doing, have been posting dramatic increases, up 23.9% compared to last April.
Working with buyers reminds me of about 10 years ago, when new listings would be sold before you even had a chance to see them and bidding wars were common. The difference this time around is buyers are more mindful about what they are buying.... unlike the frenetic pace before the bubble burst when buyers would buy less critically just to get into the market, then plan to sell again in a year or two with confidence they would be making money on their sale.
Today's buyers are active, and I can't help but think the pending sales spike would be even more pronounced if there were more homes for sale. Buyers are having a hard time finding what they are looking for, and good properties often sell quickly.
The figures above are based on statistics for the combined 13-county Twin Cities metropolitan area released by the Minneapolis Area Association of Realtors.
Never forget that all real estate is local and what is happening in your neighborhood may be very different from the overall metro area.
Click here for local reports on 350+ metro area communities
Click here for current interactive market analytics by area, city, county, neighborhood or zip code
Sharlene Hensrud, RE/MAX Results - Email - Minneapolis - St. Paul Real Estate Market