I have to say that i am a little disappointed in this month.. Let me show you what i got.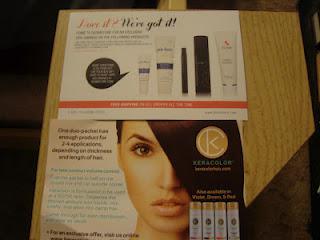 The cards that came with it.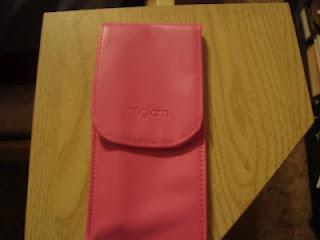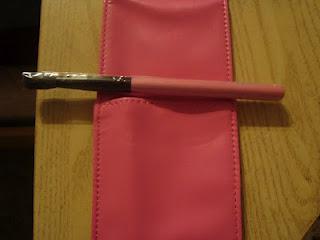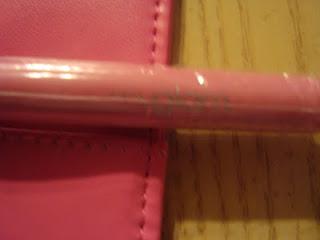 MyGlam Exclusive classic crease brush and case.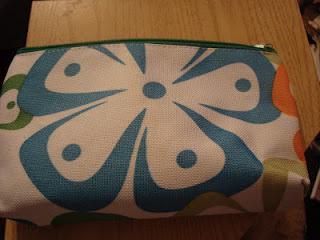 This months bag. It is canvas with flowers on it.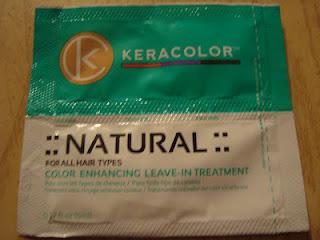 Keracolor color enhancing leave in treatment. This leave in treatment is designed to enhance, protect, strenghten and hydrate all hair types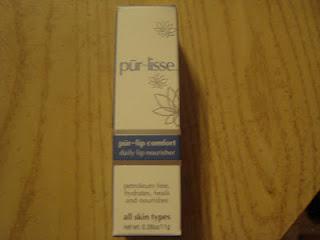 Pur-lisse pur-lip comfort daily lip nourisher. I do like this. It is very moisturizing. Not sticky at all.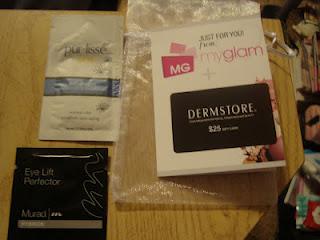 This is the dermstore care package. Pur-lisse pur-protect spf 30 essentail daily moisturizer, Murad eye lift perfector, and a $25 gift card for the dermstore.
SO this is what i received. I am excited to try these things but a little disappointed that there was not makeup,
peace and beauty
laurie ann