I'm sorry I've been MIA lately. There's just been too much going on and I have barely had time to sit down, let alone keep up with the blog. So, apologies for that. But that's not why you're reading this, so let's unzip this Ipsy bag and get on with the show, right? :) This month Ipsy introduced a new gimmick with their bags - the print is actually artwork! I've lost the tag that gave the details (very out of character for me), but March's bag reminds me of…well, bacteria or body cells. To be completely honest, I think it's rather ugly, but it's a cool concept! So, what did this weird medical experiment of a bag have in store?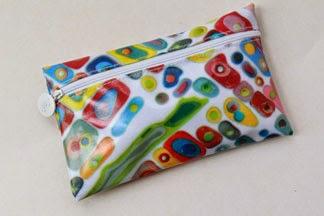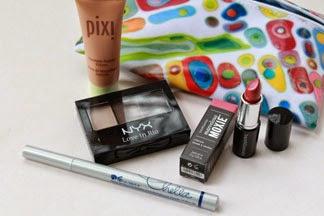 The first item I grabbed out of this month's bag is from NYX and it's one of their full-size Love In Rio Eye Shadow Trios. This is in the shade "Voodoo Love Spells," which consists of a bunch of neutrals that seem rather lacking in the pigment department. I love the old NYX Shadow Trios I have, but I have a few other Love In Rio trios, and they're just not as good as the old ones. The colors in this palette are nice, but the quality is definitely a bit lacking. Oh well!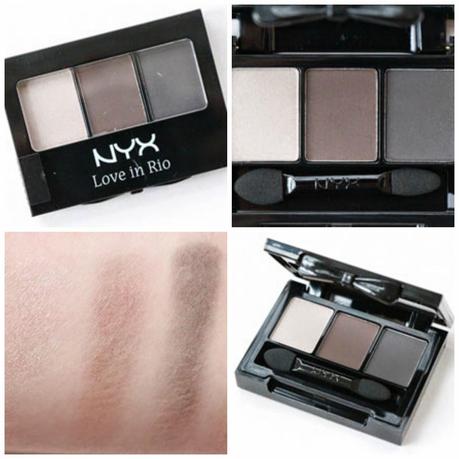 Next up is the Flawless Beauty Primer from Pixi Beauty. This is a good size sample, but it's kind of a slightly-darker-than-my-skin-tone kind of color. I feel like it's supposed to be a bronzing primer, but it doesn't say that anywhere on the packaging. It just says, "Even skin tone face primer. Adds a youthful glow. Hydrating." I like the idea of glow-enhancing products, but since my skin tends to get shiny throughout the day anyway, it's usually not the nicest for me. But hey, this seems nice, so fingers crossed! :)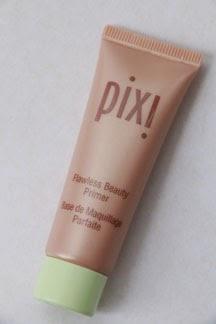 Moving along….there's a Chella Eyeliner Pen, but this isn't just your standard old boring black liquid liner. It's in the shade "Indigo Blue"! I haven't tested it yet because I haven't had a chance to use it and I don't want it to dry out, but I love deep blue liners! I'm not the greatest with liquid liner, but I love the idea of a blue one! :) I believe it has a very fine point and, obviously, it's a pen so it should be pretty easy to use. It is full sized as well!!! :) Chella is a brand I know virtually nothing about and it keeps showing up in Ipsy bags with pretty nice products. I suppose I should look into them more….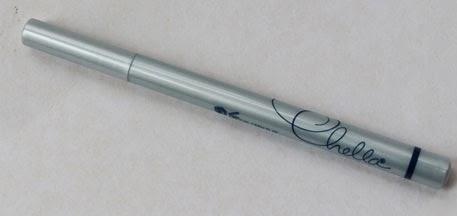 Finally, we have a lipstick! Not only a lipstick, but the tiniest, most adorable baby lipstick! You can't tell from the picture, but check it out in the picture of the entire bag together. It is a Bare Minerals Marvelous Moxie Lipstick in the shade "Get Ready," which is a really nice, wearable red. I already know I love these lipsticks, so it's nice to try a new shade! :) The formula itself is amazingly creamy and so, so comfortable, yet somehow it manages to stay on your lips! It's fantastic and I highly recommend them, although I find their shade selection swatches a bit on the not-so-impressive side. They all just look either too dull or too bright in the tubes. However, if you google swatches, the colors usually look beautiful on the lips. This color is quite pretty. I also have "Live Large," which is a beautiful berry shade that I adore. Definitely like this sample! :)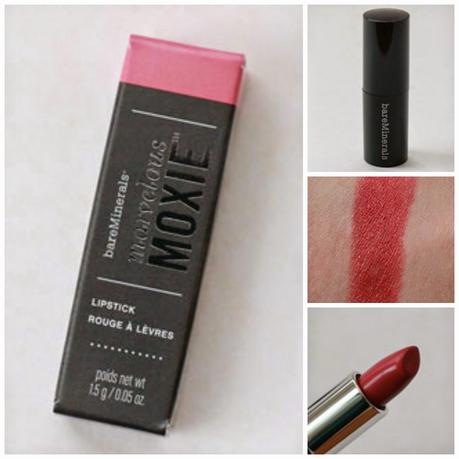 Overall, I'm quite happy with this bag. The lipstick is fantastic, the eyeliner looks beautiful, the primer is intriguing and even the eye shadow trio, though not super pigmented is pretty and seems workable. I should also point out that, though I'm not 100% sure about Chella, I think this bag was full of cruelty-free products too!!! :) That makes me smile a bit bigger! So, well done in March Ipsy! Keep up the good work…and the cruelty-free brands!