It might not be a good sign but I am already looking forward to the weekend.  I'm going back to Iowa for the first time in over a month to celebrate Easter with the fam-bam.  But a busy week of work will keep me from getting there too soon.  
It seems like March zoomed by, but I am not disappointed because April is my favorite month of the year.  Most likely because it contains my birthday and the weather starts warming up again.
But before we talk to much about April, I suppose we should wrap up the March goals.  The original goals are here.

Goal 1: Stick with less sugar consumption goal

Less than one week left of Lent and I must say this year went much smoother than previous years.  Usually I fall apart near the end and eat too many desserts.  Of course, I have had my slip-ups as always.  A very tempting donut at work on a stressful day, some Reese's eggs at Walgreens when I was really craving something sweet, and a small sundae at Culver's when a friend was visiting.  The good thing about each of these incidents was that they were isolated and I didn't spend the rest of the day/night after eating sweets.  
I'm really looking forward to the end of Lent because I have a box of Thin Mints waiting for me.  And also I am hoping there are great desserts at my family's Easter get-together this weekend!
I'll probably be eating one of these again too.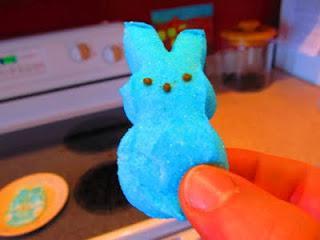 Goal 2: Do Best Body Bootcamp!

Check! Bootcamp is going great and you can read all of my recaps here.  Overall it is going great.  Although I am not able to squeeze in all the strength training workouts each week, I am still getting in at least 2 sessions.   My motivation seems to be back in full swing now and getting to the gym or out the door for a run is easier.  The beautiful March weather didn't hurt either.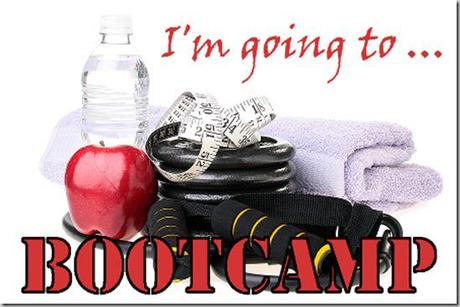 I think I might also be seeing little more definition in my arms.  Results are a HUGE motivator for me so I am looking forward to keeping up the weights.
Goal 3: Participate in the March photo a day challenge

Meh.  I only managed about half of the pictures  Most days I simply forgot all about taking a photo or didn't know the prompt for the day.  Sadly, I only took a handful of pictures in the whole month of March.  I like taking photos but I also enjoy just being in the moment and not worrying about capturing the perfect moment.  And I am an incognito blogger and don't really enjoy taking pictures for the blog when I am out with my friends.
But I am rededicating myself to picture taking and will be doing the April photo a day challenge! This time I wrote down the whole list to keep with me.  

Goal 4: Stick with grocery budget and expand budgeting to other areas of spending
After my previous failed attempt, I am happy to announce I actually did it!  Woohoo!  For the whole month I managed to only go over budget by about $12.  It also opened up my eyes to what I am really spending in a month.  In some areas, I way way over budget--I spent over twice my allocation for eating out and blew the budget for shopping and other discretionary spending.  But made up for it with over-budgeting in other areas--gas and gym membership (yay! for a free month at the new gym).  Other areas were spot on including groceries were I came in $.96 below budget.  I was even able to pay for a renter's insurance bill that I wasn't expecting without going to much over budget.
For the month of April, I've readjusted the areas of spending while still hitting my savings goal for the month.  I've found that what works for me is tracking all my purchases and expenses in a spreadsheet.  That way I can pay for things with cash or debit card and just record it in the spreadsheet later.  In my math-oriented brain seeing the numbers on the screen next to each other really help me understand where my money is going and what I have left to spend.  
Now that I feel I have grocery budgeting somewhat under control, I want to spread my budgeting plans to other areas of spending including shopping money and any entertainment or "fun" money.  My plan to make this happen include limiting the number of times I eat out at restaurants, finding cheap or free things to do with friends, and paying more attention to shopping and spending habits.
Budgeting and watching my spending does take a bit more work, but I think it will be worth it in the long run.  I have a whole post on budgeting on my "to write" list so I hope to share my wealth of knowledge with you soon.
Goal 5: Make weekend plans
Check!  Events for the weekends included
Meeting with a blog friend for tea

Dinner with a friend

St. Patty's Day fun with Laura and Laura

Visiting an old friend in Milwaukee
That leaves only one weekend when I didn't have plans and I still managed to do both a long run and long bike that weekend and do a little bit of shopping.  Much better than sitting on the couch for the majority of the weekend.  
I won't need to worry about this goal for the next few months because I have a lot planned!  Weddings, races, and other events will probably leave me begging for a weekend of sitting on the couch. 
April goals tomorrow!