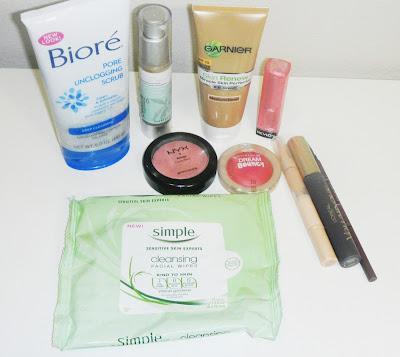 So it's time for monthly favorites!  I haven't done a monthly favorites post in awhile so I thought I should get back on track with them!  Here are the products that I've been using pretty much every day in March.  I'm a college student so I like to keep my makeup quick and easy for class, also I know I haven't talked much about skin care on here and I've found some really great products to share! :)
Skin Care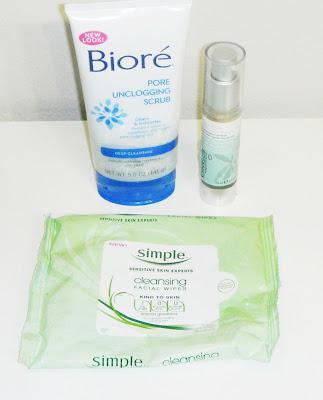 Biore Pore Unclogging Scrub
I have been a long time lover of the Biore Steam Activated Cleanser but lately I've noticed I've still been getting a few blemishes and decided to try something else.  I love Biore products however I'm not sure I love their new packaging, but I have to admit it's kind of growing on me.  Anyway I saw this cleanser which caught my eye because it has salicylic acid in it--it's the Biore Pore Unclogging Scrub and I think it has taken the place of my beloved Steam Activated Cleanser.  It has micro beads in that scrub and exfoliate your skin gently (so it can be used everyday) and while you are working it into your skin it starts to have a cooling sensation to it that leaves your skin feeling so clean and fresh!  Also no more blemishes!:)
Boots Botanics  Eye and Lip Correction Serum
This is actually a product I've had for awhile but rediscovered this month.  I put this on to help prevent wrinkles and it's gentle enough that it doesn't irritate the skin around my eyes.
Simple Cleansing Cloths
These are probably my favorite new find of the month.  I'm loving the Simple brand that just came to the U.S. (I think it's been in the U.K. awhile and just now started selling in the U.S.)  These wipes are gentle, remove makeup (including eye makeup!) really well, and best of all they don't dry out!  Most wipes dry out as you get to the last few and I only have about 2 or 3 left and they still feel as hydrating as when I bought them.  Great product!
Face Makeup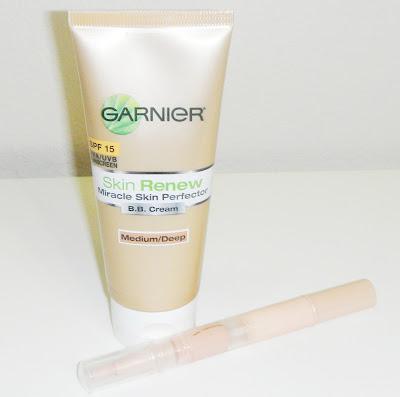 I accidentally picked up Medium/Deep instead of Light/Medium!  But I have found that when I have on my St. Tropez it adjusts to my skin really well.
I kept it really simple this month with just using my
Maybelline Dream Lumi Concealer
and my new
Garnier BB Cream
which I have a review on coming up!  But I have to say that so far I absolutely love it, it's like wearing foundation that looks completely invisible on the skin!
Cheeks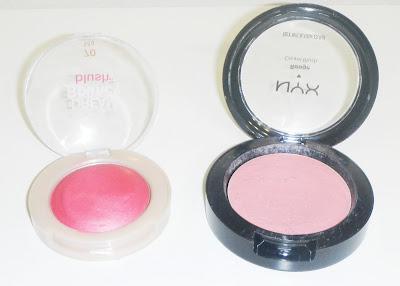 I've been switching between two blushes this month; Maybelline Dream Bouncy Blush in Hot Tamale and NYX Rouge Cream Blush in Boho Chich.
Maybelline Dream Bouncy Blush in Hot Tamale
This blush offers a sheer wash of color that looks like I've just been out in the sun, I use my fingers to apply it and gives a nice healthy flush to my cheeks.
NYX Rouge Cream Blush in Boho Chic
I've had this blush for awhile and it has become a staple for me.  It's a really easy color to work with because it's so light.  It's a beautiful light glowy pink color that makes skin look naturally radiant.  I use my MAC 188 brush to apply this to my cheeks, it's a great color to wear for a natural look or with a heavier smokey eye.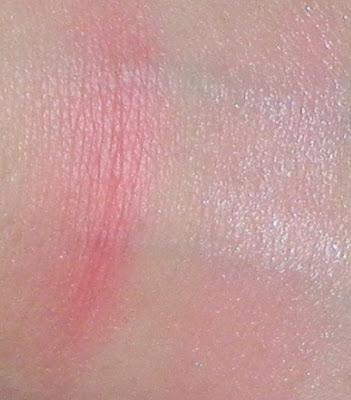 Hot Tamale, Boho Chic
Hot Tamale, Boho Chic
Eyes

I keep it really simple when it comes to the eyes:  I fill in my brows with my
Anastasia Brow Wiz Skinny Brow Pencil
and two coats of my
L'oreal Voluminous Original Mascara
.
Lips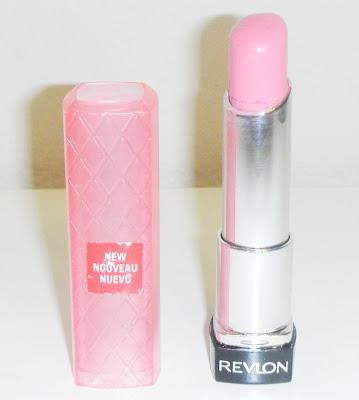 Revlon Lip Butter in Strawberry Shortcake
No surprise here, it's another Revlon Lip Butter!  These are one of the best new products of the year in my opinion.  I absolutely love them!  This month I've worn Strawberry Shortcake just about every day.  It's a pretty light pink color that looks lovely on the lips.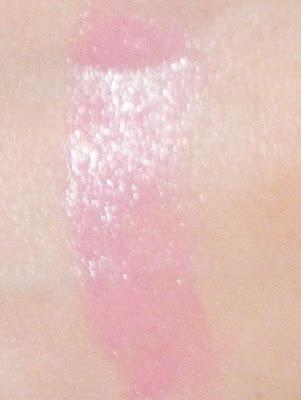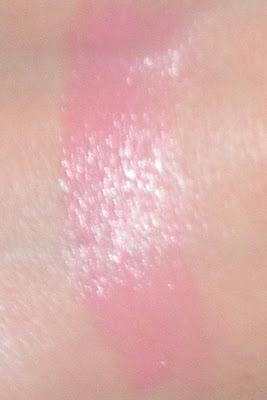 Oops!  Forgot one more product!
Smashbox Face and Body Highlighter in Allure
This is another product I've had for awhile (I got it in a Smashbox Christmas set) but I've rediscovered it this month.  It's a pretty golden-champagne color that I apply with my ELF Fan Brush at the top of my cheek bones for a subtle highlight.