My body was somewhat objecting when friendly people of Sta. Monica Beach Club woke us up early. But apart from their smiles and the breakfast prepared by Chef Syl, another reason I had to rise from my bed was we were going to to Manjuyod White Sand Bar.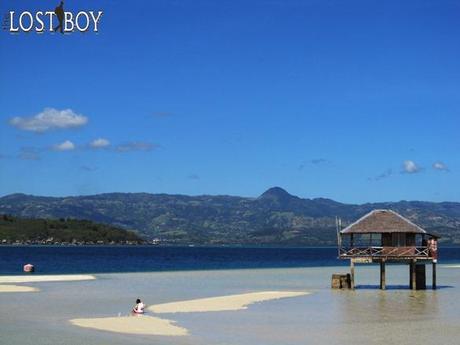 While the island belongs to the town of Manjuyod, the stilted Capinahan Wharf where there are boats going to Manjuyod White Sand Bar is in Bais City, which is maybe a little over an hour's drive from Dumaguete. It was a good thing that Ms. Cita and her team from Sta. Monica Beach Club arranged everything, from our van to the boat we took.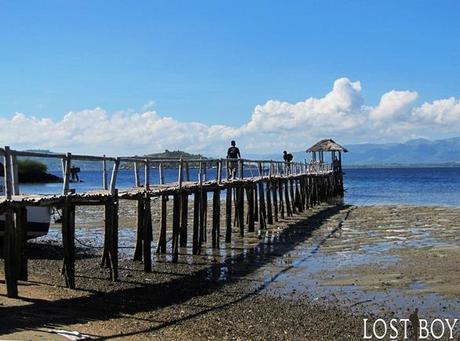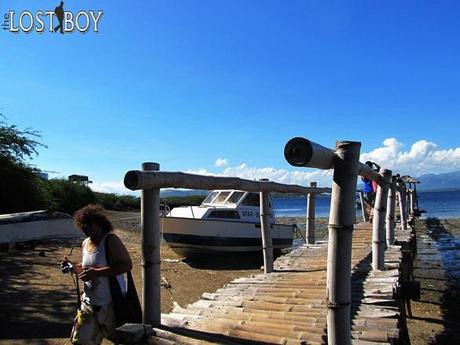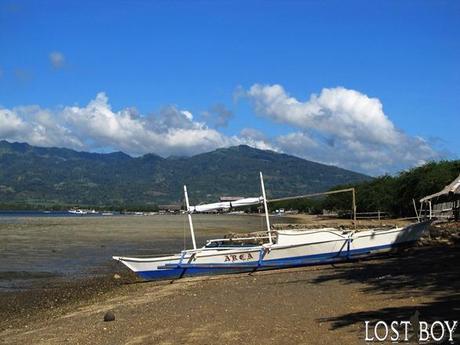 We spent about 15 minutes passing the Tanon Strait in North Bais Bay until we reached Manjuyod White Sand Bar, which as I found out is also known as Sumapao Shoal. The scene honestly was like a reproduction of a postcard.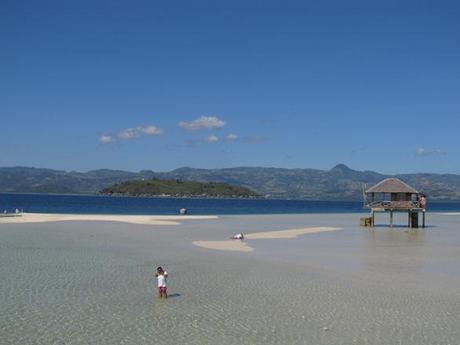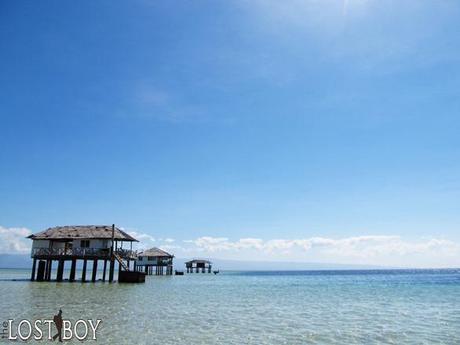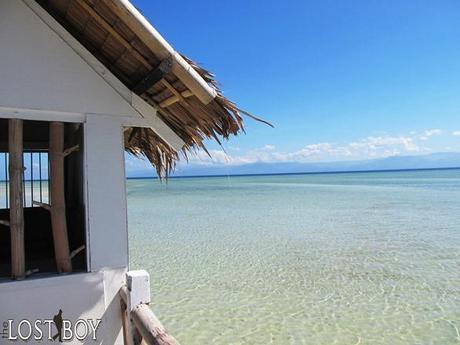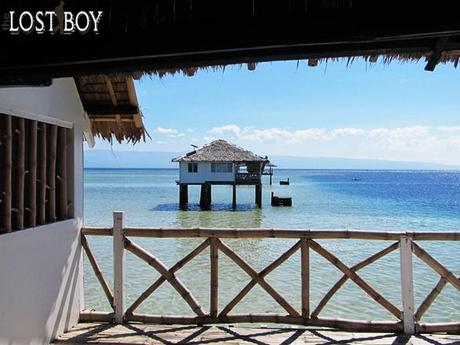 While I took time to soak in the picturesque seascape in the stilted native hut they rented for us, I had to go down hurriedly—the seven-kilometer sand bar was about to disappear because of the high tide. Actually, we hadn't spent a full hour there before parts of the sand bar got submerged under shallow water; no wonder Ms. Cita wanted us to be early.
But still, we all had fun dipping into the water, enjoying what sand is left of us, and simply basking under the sun. The vast expanse of white and blue was enough for me to tweet that it was the perfect way to spend a long weekend.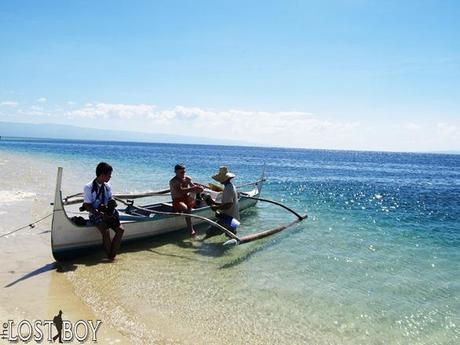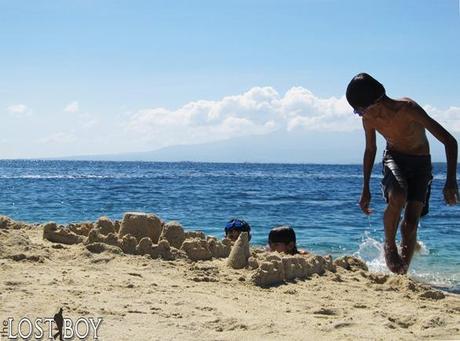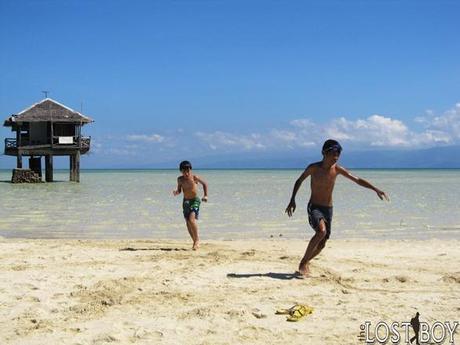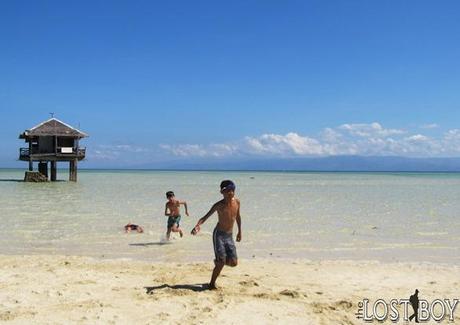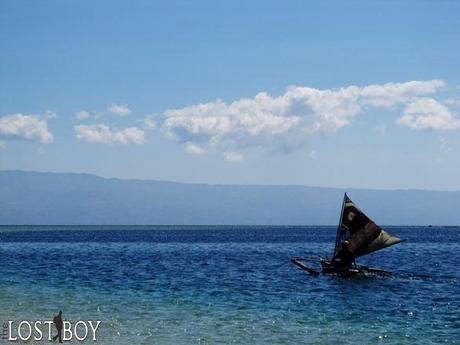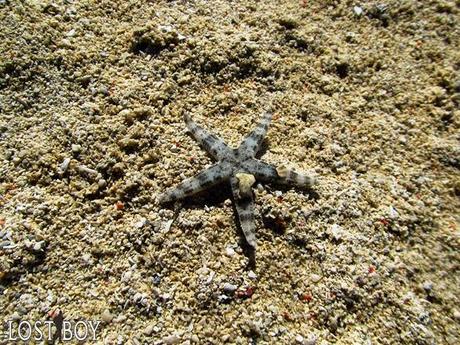 When the water was getting a little too deep and the sun was getting too high, we trooped back to the hut to feast on Chef Syl's Dumaguete-style pork humba. The hut, by the way, has a room and a bed for overnight stays, but from what I heard, electricity is limited.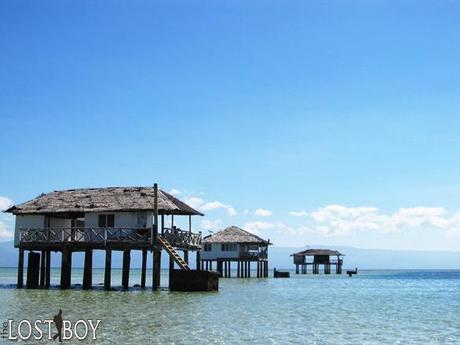 Before going, I had fun with my Sony Xperia go. I wanted to see its waterproof capabilities, so I let it under the water. It was working perfectly fine after!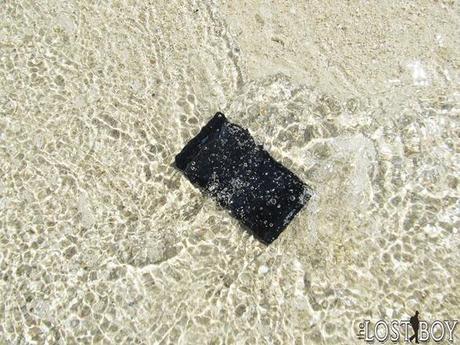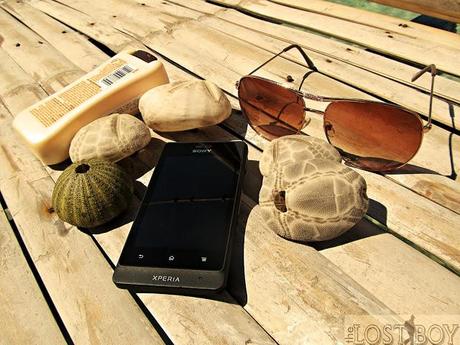 When we got back to the wharf, I couldn't believe that I never heard of Manjuyod Sand Bar before—it's definitely a must-visit on that side of Negros Oriental. Our trip couldn't have been that organized and fun without the help of our friends from Sta. Monica Beach Club, our gateway in Dumaguete to the rest of Negros.