Trying to embrace the Fall vibes (And secretly looking forward to it!), I went with Zoya's "Gemma" for this week's Mani Monday. I've had this color for a long time and I still love it! I dare say it may even be one of my favorites. "Gemma" is basically a khaki green with a subtle flash of baby bluish-pink. I like it because it's kind of a neutral while still being a color, plus it has that super amazing subtle bluish sheen.

J

It's really one of those ugly colors that looks beautiful, and I feel like it's the kind of shade that flatters most skin tones.It manages to be pretty, ugly, fun and subtle all wrapped in to one. Not easy for a tiny bottle of polish!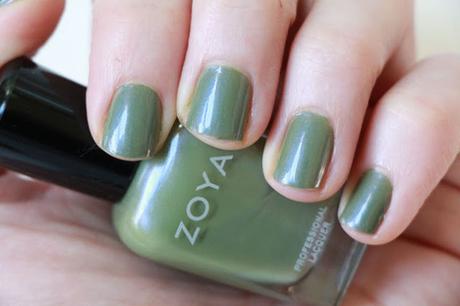 The formula on "Gemma" is kind of sheer at first, but it's strangely not streaky. I managed to get pretty much full coverage in two coats, but did a third to ensure she would look her best in pictures.

J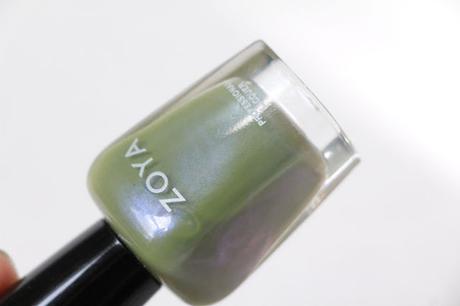 Another difference this week is that I'm trying the new Deborah Lippmann Gel Lab Pro Base & Top Coat. I made the unfortunate mistake of testing the topcoat over my polish the last time I was at Sephora (it was still "Gemma," but she got a makeover for today!). I say unfortunate because it really did look shinier and the duochrome-like flash picked up even more…and it's expensive. Grrr! Obviously I caved, but mostly because I can barely get my current base coat out of the bottle and it was out of stock at Sephora. So this little duo came home with me instead and so far I am pretty impressed! I'm sure if I love either one you will hear more soon.