Hey Loves!
I can't believe it nor will YOU believe it BUT I haven't painted my nails in over a month. It's not because I don't want to or that I have given up on life- it's mainly because I DON'T HAVE TO! Don't worry, I haven't gone crazy. I'm going to tell you guys all about it. As you know, I love a funky nail design. Doing my own manicure is actually relaxing for me. A few months ago, a great company called
Its A Nail!
 contacted me about their nail wraps. I'm always skeptical about doing product reviews because sometimes things don't work out in their favor. This time, things worked out perfectly.
Moving on..........
First off, I was FLOORED by the wear and tear of these
nail wraps
. My nails held up for more than two full weeks, I actually decided to change them because I was getting tired of the design. Other than that, I really didn't need to change them.
It's A Nail Appliqués
are made of real nail polish and are long lasting. The brand has created the perfect manicure which can be achieved in minutes AND at home!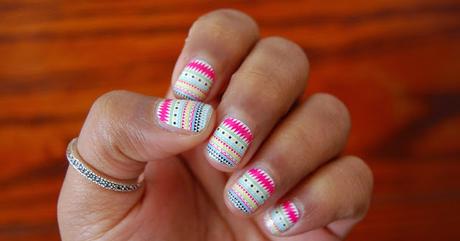 "Play Along"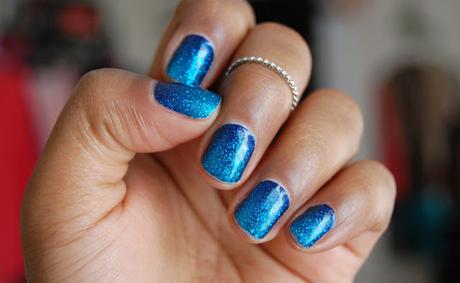 "Ocean Jewel"
_______________________________________
I have received so many compliments on both manicures. It's A Nail! is more than just a "nail sticker", it's real polish for an easy manicure! This is a company I can invest in. Easy to use and easy to remove! Try them for yourself, you WILL be hooked!
Until next time........