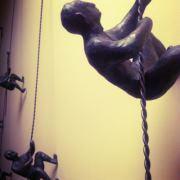 A stress management workshop you won't want to miss…
"Finding Balance in Your Life"
Is stress getting in the way of your work-life balance? Manage your stress to protect your health and stay productive!
New research clearly shows the link between stress and illness. Our busy lives can take a toll on our health and well-being if we don't actively do something about it. Learn what you can do to manage your stress and keep yourself healthy, well and productive day in and day out.
This will be an interactive 4-part workshop series addressing the impact of mind, body, and spirit on your overall health and well-being.
Topics include:
April 9th, 6:30-7:45pm: "Finding Balance in Your Life"
May 14th, 6:30-7:45pm: "Coping Well with Change"
June 11th, 6:30-7:45pm: "The Power of Choice"
July 9th, 6:30-7:45pm: "Getting the Most Out of Your Communication"
Intuitive Psychology, P.L.C., is offering this series of dynamic workshops the second Tuesday of every month, from 6:30-7:45pm.
Space is limited to ensure a positive learning environment, so call our office manager today, (480) 261-4061, to reserve your spot! Registration is $50 prepaid, with any accompanying significant others or family members half-price – $25)
SPECIAL OFFER: Mention you saw this on my blog when calling and get 10% off your registration!
Hope you can join us…
Be Happy and Well,
Sari Roth-Roemer, Ph.D.