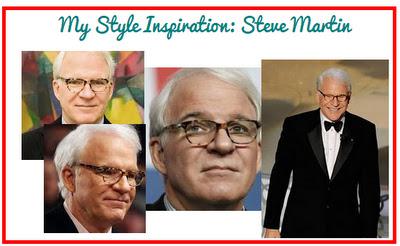 I'm a

HUGE

fan of Steve Martin. He is funny, smart, eloquent. He is an actor, a musician and an author. Steve was part of the SNL Golden Years. Remember "If I had a holiday wish" He is classic. The *swoon* factor doubled... No No.. it quadrupled when he started showing up in pictures with glasses. *Swoon*
To recap: he is funny, smart, eloquent, self deprecating, an author, a musician, an actor AND he wears the most awesome glasses. Oh Steve. How can I not help but love thee? His rounded, tortoise shell glasses whisper, "let me make you a gimlet so we can sit by the fire and discuss Hemingway." Don't you agree? Inspired by him, I've been on the hunt for the perfect pair for a while and this week, the mission was completed. 
Found a Hugo Boss pair. I can't wait to pick it up in two weeks. It's classic, preppy, cool. There is something about starting the new year with a new pair of glasses. A new façade, a new persona. Perhaps.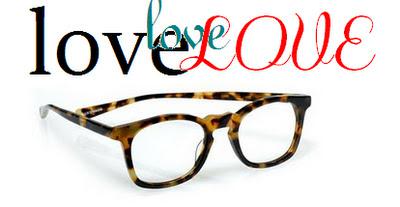 Anyway, I also highly recommend Steve's new book An Object of Beauty. If you wanted to learn everything there is to know about the world of art, auction houses and climbing ladders in New York, this is the book for you. Obviously there is a deeper message than my description but you'll need to read to find out. 
Enjoy!F2