This tart is a cookie.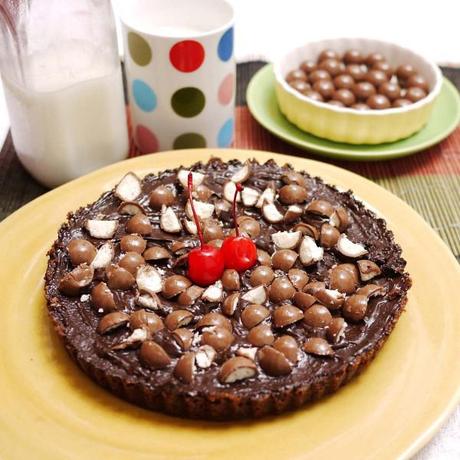 Or shall i say that this is a cookie baked in a tart pan?
A jumbo sized cookie the size of a skillet, and kicked up a notch with some malt powder.
The malt powder in the cookie is a welcoming fresh take than the usual chocolate and vanilla cookie. It gave the cookie such different depth and flavour.
And since it's been a while since i had a malted milkshake, or malted anything, i dont think i could have put a finger on what could have brought about the familiarly comforting taste.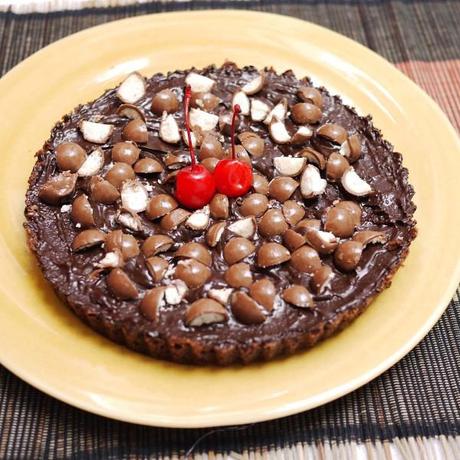 And the thing with malt powders, they are salted. We all love that bit of salt in our desserts don't we?

These cookies are frosted with melted chocolate, and then topped with chopped malted milk balls. The malted milk balls were so delightful. They added a nice crunch to the cookie, and i really liked how it made the cookies look more interesting. I added Maraschino cherries too,  just for aesthetical pleasure.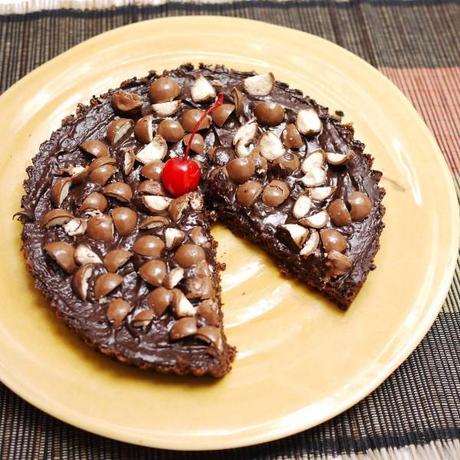 Oh, u don't want to overbake this. These are best when they are soft baked, just so that you can easily slice into them.