Malta has three UNESCO World Heritage Sites under its belt. The City of Valletta, the Megalithic Temples and the Hal Saflieni Hypogeum.
We visited the City of Valletta, some of the Megalithic Temples but didn't make it to the Hal Saflieni Hypogeum. We planned our trip too late and by the time we wanted to book the tickets to the Hypogeum, they were all sold out. The Hypogeum is an underground cavity with strictly regulated microclimate. Because of this reason, the Hypogeum can only allow up to 80 visitors a day. Tickets to the Hypogeum can be booked online. We were told that tickets should be booked weeks, sometimes months in advance. It seems you can also try to get emergency tickets at the National Museum of Fine Arts in Valletta but you'll have to be there before they open at 9am to queue.
We went to the City of Valletta on two separate days, New Year's Day and 2 January. On New Year's Day, the City was rather quiet. All the shops were closed and only a few eateries were opened. We then realised that unlike in Singapore and Dubai where shops are opened everyday, retail outlets in Malta (including shopping malls) are closed on public holidays.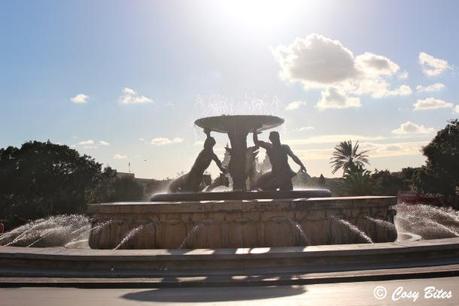 I read that driving in the City of Valletta can be difficult, given its one-way streets, tight corners and limited parking spaces (usually reserved for residents and people working in the city). So we parked our car at a car park opposite Hotel Phoenicia, crossed the road and reached the entrance to the city within 5 minutes. Parking was free on New Year's Day and on 2 January, we paid €2 to the attendant upon exit.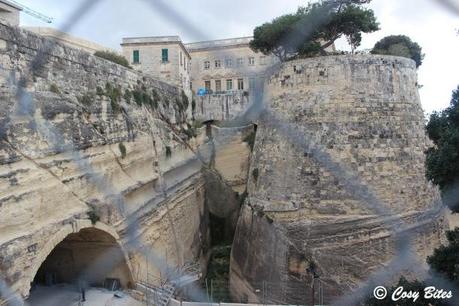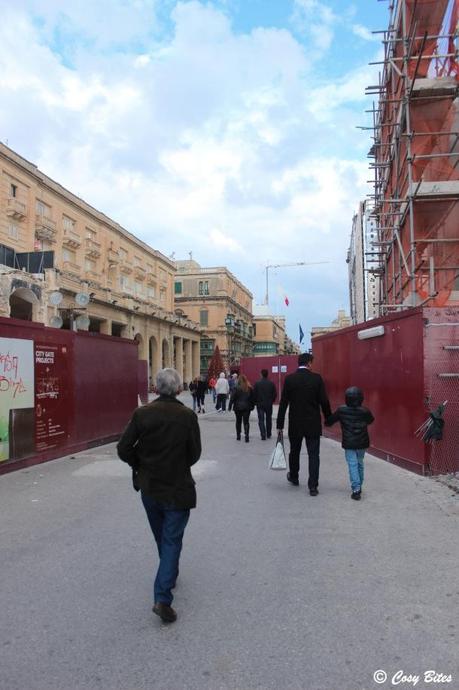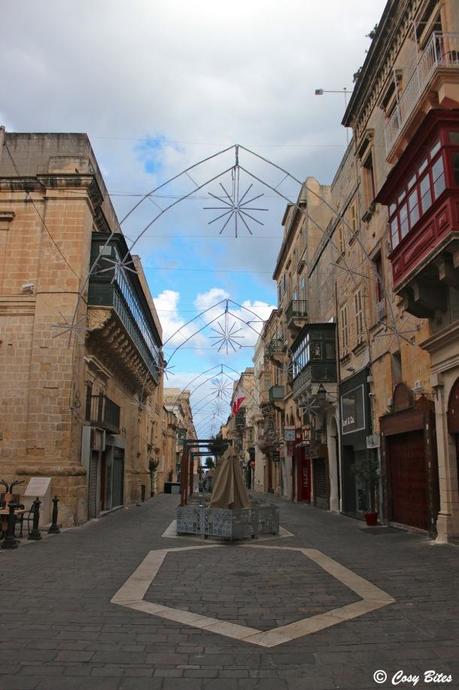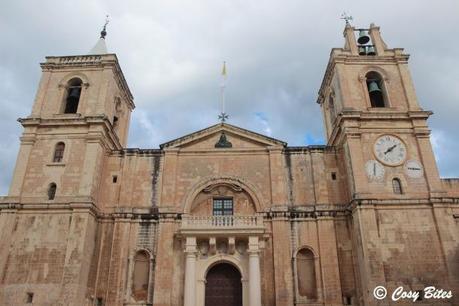 The City of Valletta is small enough to be explored on foot. Retail outlets are mainly on Republic Street and Merchants Street. There are also a number of museums and galleries in Valletta such as the National Musuem of Archaeology, the National Museum of Fine Arts, the Grandmasters Palace, and St. James Cavalier.
The Palace Armoury is at the Grandmasters Palace. Entrance is €10 (adult) and €5 (child), €15 with audio guide.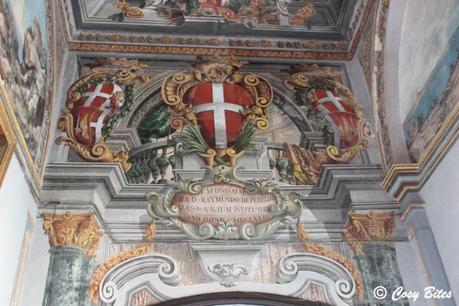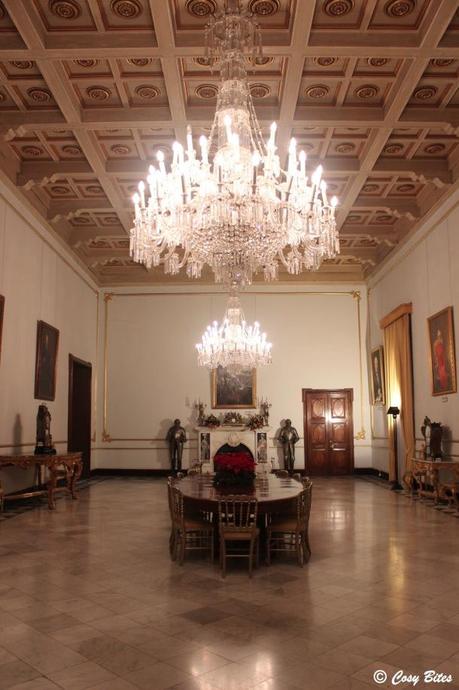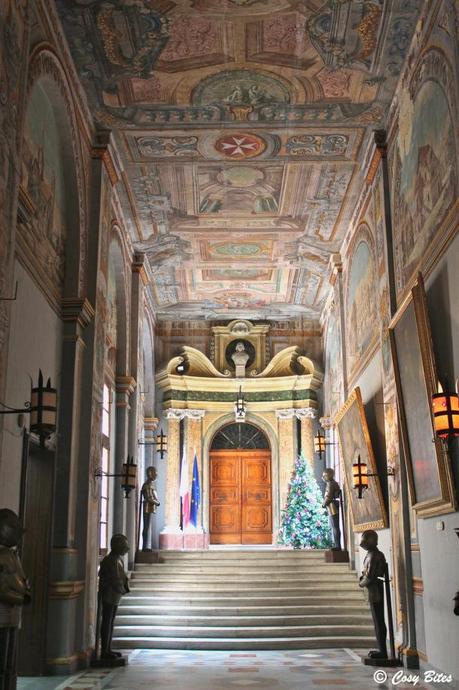 Grandmasters Palace at Palace Square, Valletta
Take a break from walking at Caffe Cordina. Not only does the building housing Caffe Cordina has an interesting history, Caffe Cordina itself has its own history, a timeless decoration and ceiling embellished with exquisite paintings from the renowned Maltese painter Giuseppe Cali.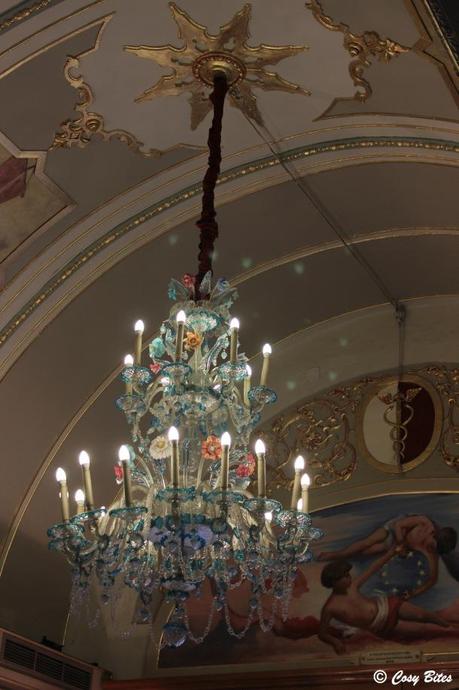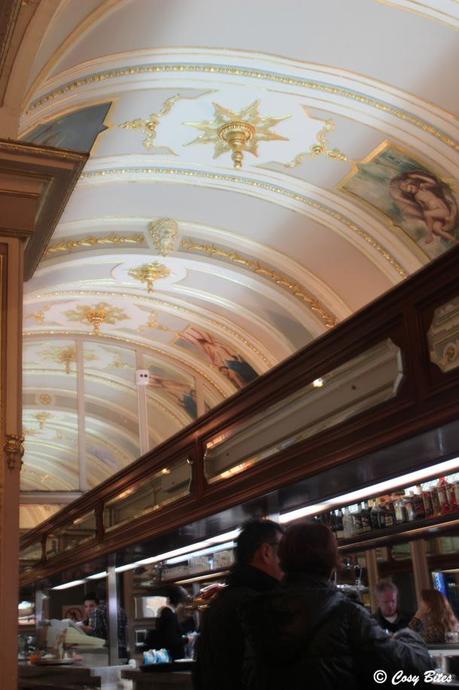 For the Megalithic Temples, we decided to visit Hagar Qim and Mnajdra Temples. Hagar Qim and Mnajdra Temples are located at Qrendi. For €9 (adult) and €4.50 (child), you get joint tickets to Hagar Qim and Mnajdra Temples. After the ticketing booth, we watched a short video on the history of the temples, walked through a gallery, then to the temples.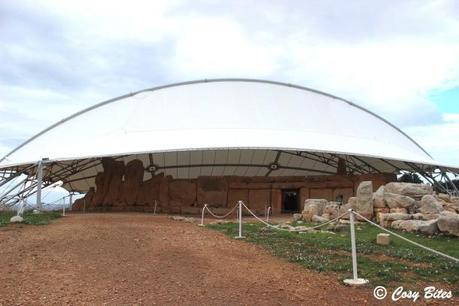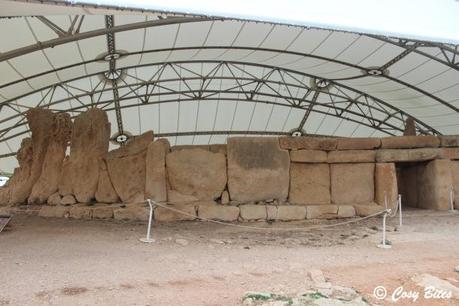 Hagar Qim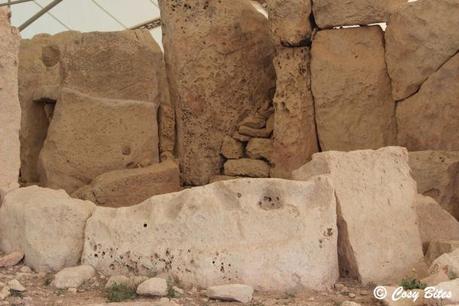 The stone slab of the "Fat Lady" statues at Hagar Qim
The Mnajdra Temples is a few hundred metres away from Hagar Qim.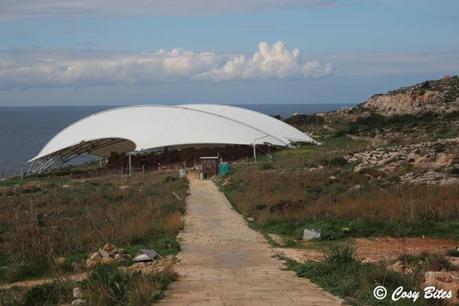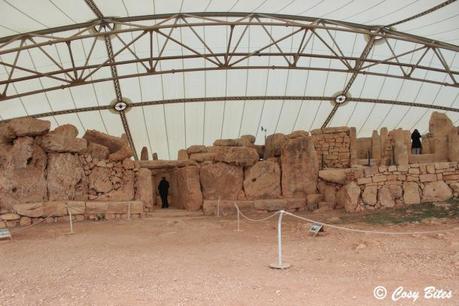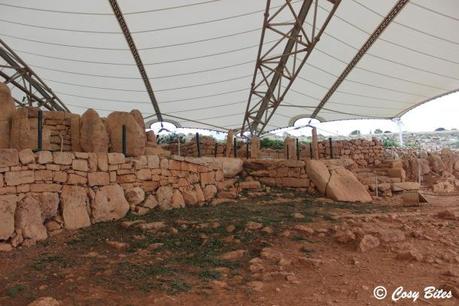 Mnajdra Temples
Continue: Gozo – Malta's Sister Island