Travelling with kid(s) means you'll have to visit places that will keep them entertained. We brought our son to Playmobil Funpark and Sweethaven – Popeye's Village.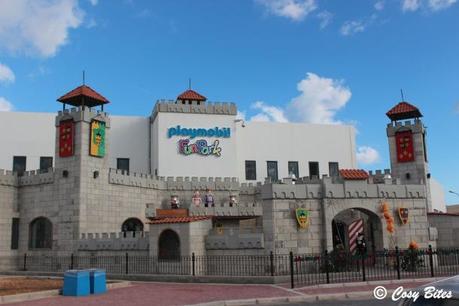 Playmobil Funpark Malta is located in Hal Far Industrial Estate. It took us some driving around to find the place. I was expecting a huge amusement park. Something along the lines of Disney Land and Universal Studios. This place turned out to be much smaller. Well, I guess the size of the place doesn't matter as long as the kids have fun.
We entered through the shop selling all ranges of playmobil toys. There is an entrance fee of €2.40 per child and €1.20 per adult. Finally, it's the adults' turn to pay half-price. If it wasn't the school holiday, we could have gone in for free.
We were greeted by big playmobil figures as we enter the funpark. Playmobil toys were placed around for kids to play. There is also an outdoor play area and a restaurant.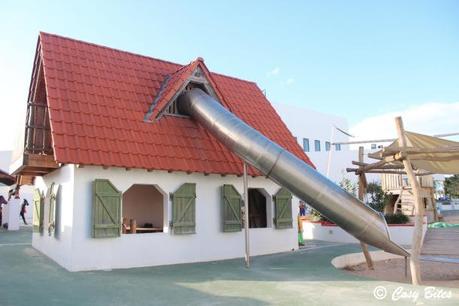 Another fun place to go is Sweethaven Village, also known as Popeye Village. Sweethaven is located at Anchor Bay and was built as a film set for the 1980 musical production "Popeye".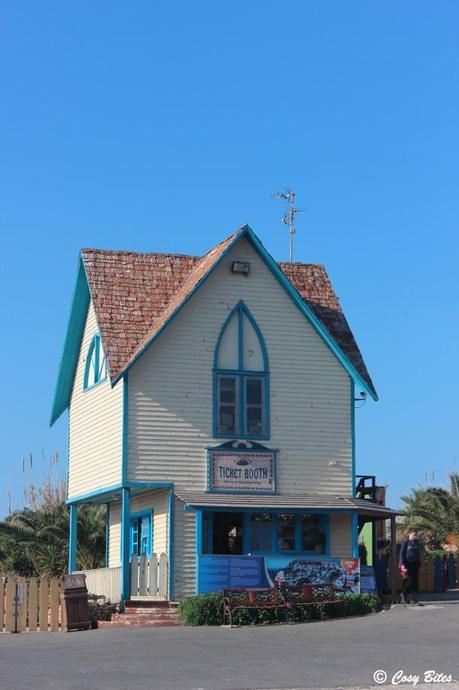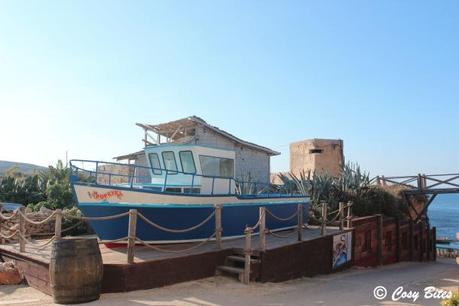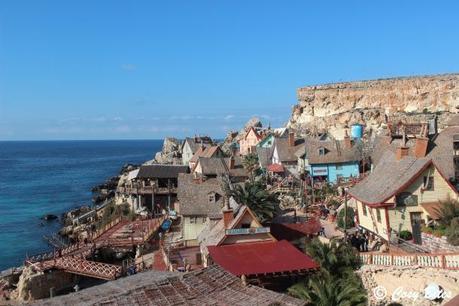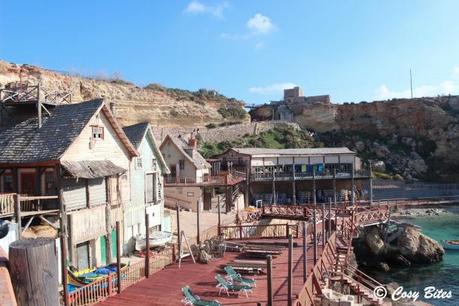 Welcoming us as we enter the village were Popeye and Olive.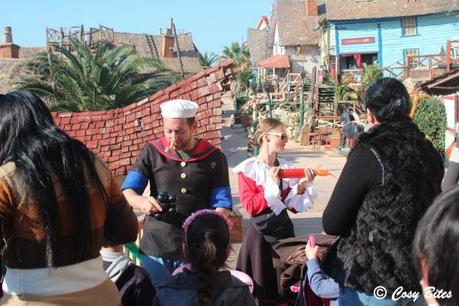 At the main square, there was performances by the crew.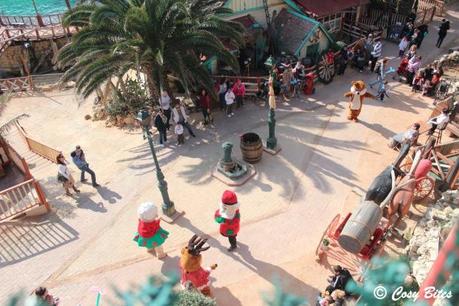 The boat trip was unfortunately not available when we visited.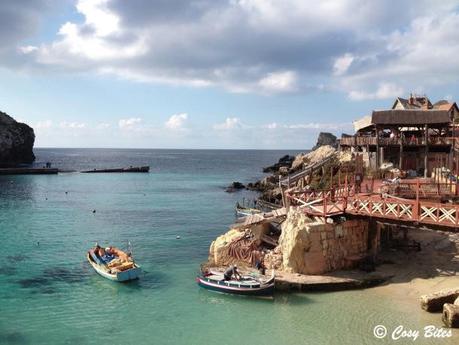 We walked around the beautiful Sweethaven Village, went to Santa's toy town where my son got a present from Santa, played the mini golf and took our son to the jump around where he could play for an hour. We took our lunch at their restaurant and I tried their Popeye Special Pasta. Man, it was huge!! Delicious as it is, I think it will probably take 3 of me to finish it.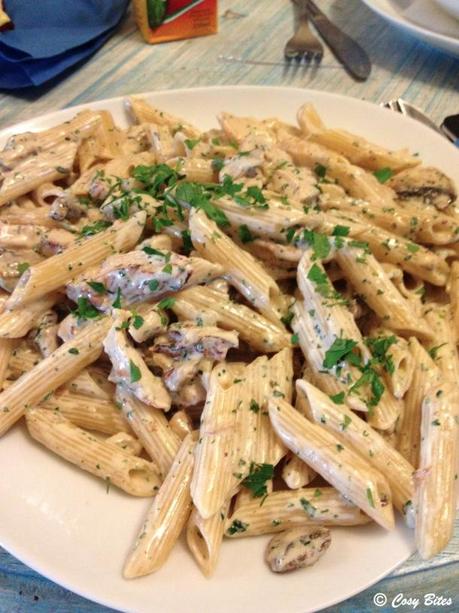 My son had their kids pizza while my hubby had lasagna. Food was great and certainly not very expensive. Our total bill came up to about €25 including beverages.
We left Sweethaven Village with big smiles on our faces and equally big bellies to match.
Continue: Malta – UNESCO World Heritage Sites