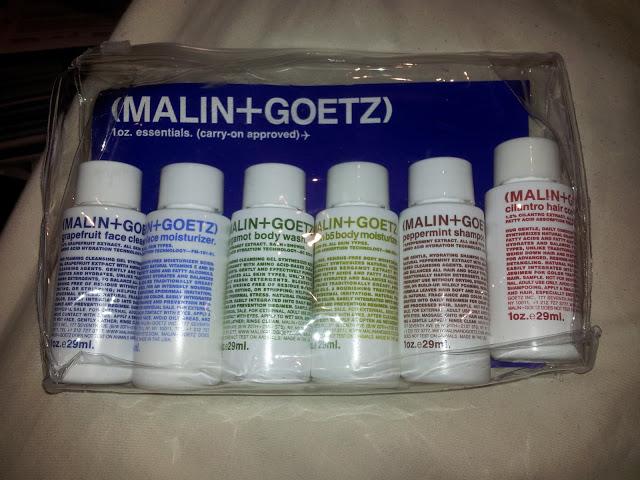 I love it when brands do travel packs or starter kits as I think it is a great way to trial the brand before splashing out on some full size products.
This Essential Kits from Malin & Goetz is perfect for if you are going away this summer as it contains all you need for hair, face and body. All the products are perfect for all skin types.
The kit includes:
Grape Fruit Face cleanse
Vitamin E Face moisturiser
Bergamot Body Wash
Vitmin B5 Body moisturiser
Peppermint Shampoo
Cilantro Conditioner
These are all 29ml bottles so perfect to take in your hand luggage and will last you a good few days.
The stand out product for me is the Vitamin E moisturiser. It is light but nourishing and is a perfect everyday moisturiser. I am meant to be saving this kit for when I go out to Portugal to see my brother but I have been using the face moisturiser most days. oops!
This is a fantastic kit and has definitely made me eager to try out more from Malin & Goetz. I have heard great things about their detox face mask.
This is £20 from Space Nk.
*PR Sample