It have always wanted to go to Penang, most especially after reading Beyond Toxicity, the blog of Doc Gelo. Only a few days before the trip did I know that we have a free itinerary, so I instantly contacted Doc Gelo to meet up. He kindly obliged to take us around. Read more…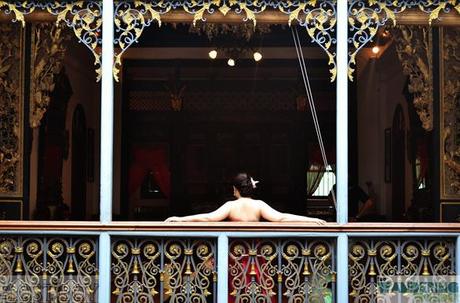 GETTING TO PENANG
Quite early in the morning, with little sleep again, we scrambled to take the first monorail trip to Maharajalela, where Pudu Sentral Bus Terminal was nearby. We took the first bus to Butterworth, paying 31 MYR each for our bus fare. Thankfully, the bus departed on time.
We were scheduled to arrive at Butterworth in mainland Penang at 11:30 AM, yet to our surprise, the bus reached the station by around 10:30 AM. We were too early to meet with Doc Gelo, so we waited some time for him to arrive from his house 20 minutes away by bus.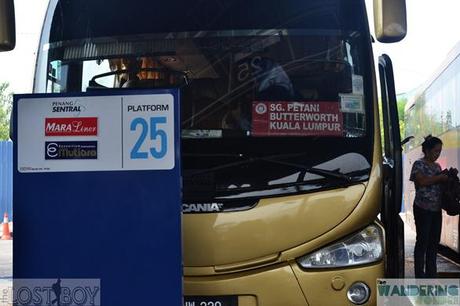 It was my first time to meet Doc Gelo, and he told me I was only the second blogger to have met with him in Penang. I excitedly gave him our pasalubong, six cans of his favorite Filipino corned beef, before we headed to the ferry terminal.
While there is the longest bridge in Southeast Asia that connects the mainland to Pulau Pinang or Penang Island, Doc Gelo recommended the ferry for the experience. Occupied by both cars and people, the ferry took us to the island in less than 15 minutes for 1.20 MYR.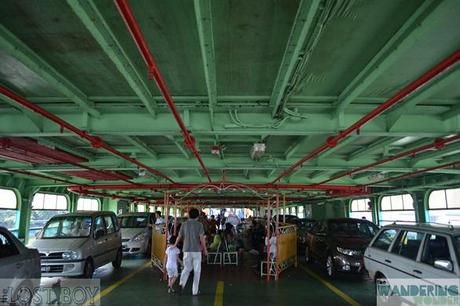 Right near the jetty is the Weld Quay Bus Terminal. The minimum bus fare of 1.40 MYR is a little pricier by Manila standards, but Doc Gelo said residents get cheap unlimited passes.
LUNCH AT OLDTOWN WHITE COFFEE
It really was fine for us to have lunch at one of Penang's dingy eateries, but Doc Gelo insisted that we eat at a more proper place. He then chose OldTown White Coffee, the largest kopitiam restaurant chain in Malaysia at the 1st Avenue Mall.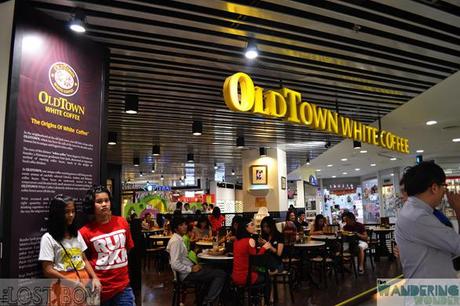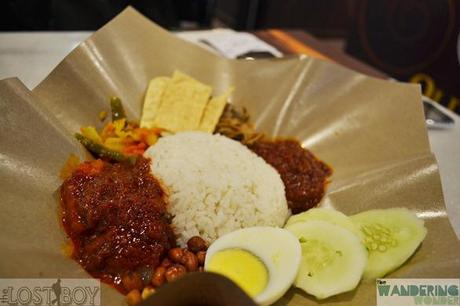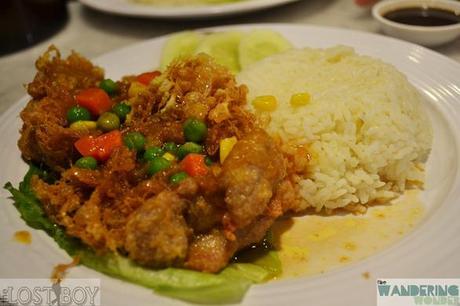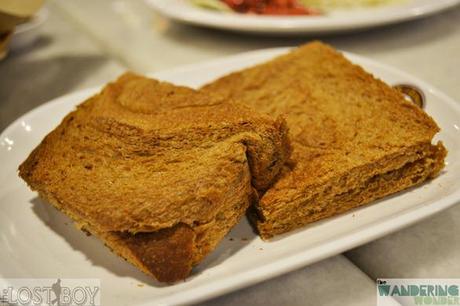 I was, of course, excited to try the Penang Assam Laksa, which was hailed as the seventh most delicious food in the world by CNN. Assam means tamarind, so the dish was sour. It was good, but I wasn't too fond of it. I loved that I tried it in Penang, though.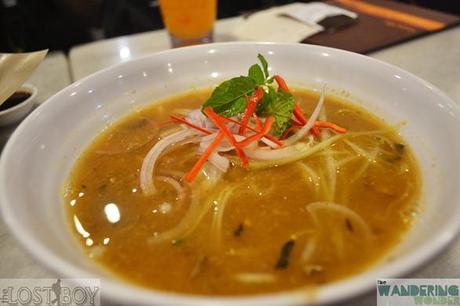 PINANG PERANAKAN MANSION
The Pinang Peranakan Mansion was a colonial house formerly owned by an influential immigrant Chinese trader named Kapitan Chung Kee Que. The multimillionaire owner was not Peranakan or Straits Chinese at all, but he was so fascinated by the Baba Nonyas that he had his stately house reflect their culture. Today, the mansion-turned-museum impressively houses thousands of fascinating artifacts, antiques, and collectibles from the colonial times.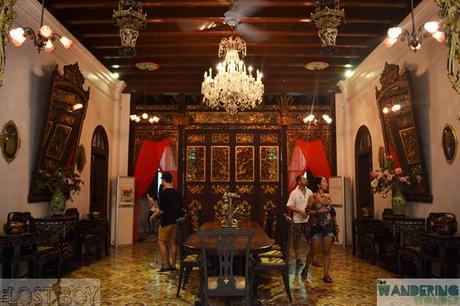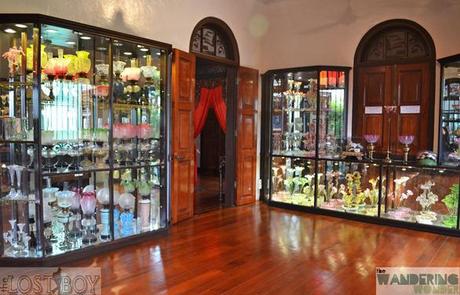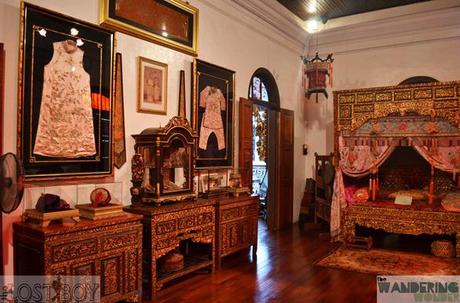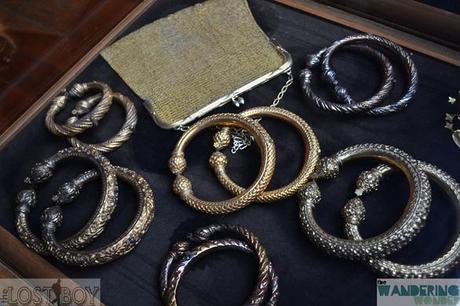 While the feel of the mansion is largely reflective of oriental Peranakan culture, it still exuded charming Victorian era extravagance. As a matter of fact, the owner imported tiles from England and iron cast work from Scotland, while the carved wood panels were from China.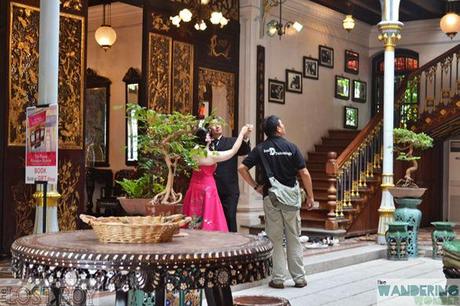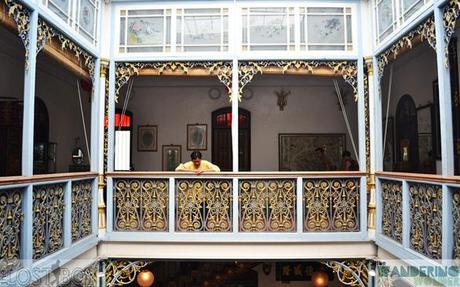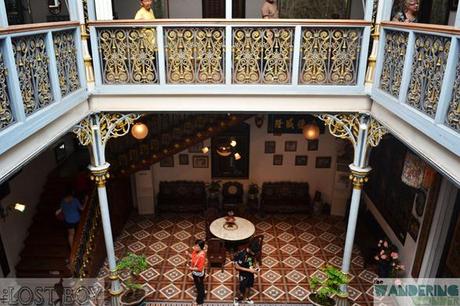 A fascinating feature of the house is its large kitchen and fine dining room that spoke volumes about the importance of food in Penang Peranakan culture. Also at the side of the house is the owner's own temple, which was built on the land of the rivaling Gee Hin Clan.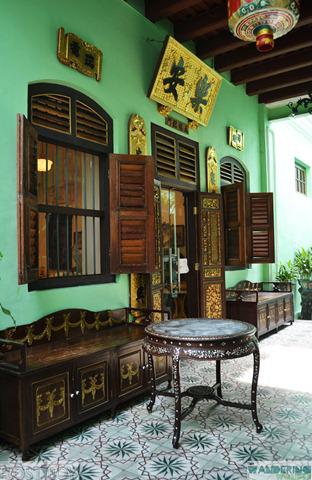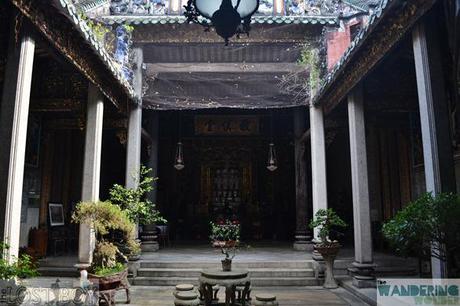 CHEW JETTY
Our stops also included the unassuming Chew Jetty or Seh Chew Keo, which in itself is a UNESCO World Heritage Site. Aside from being a jetty, the biggest among the waterfront settlements in Penang is, more importantly, a cluster of houses built on wooden planks and stilts by poor Chew Clan workers from Fujian Province, China.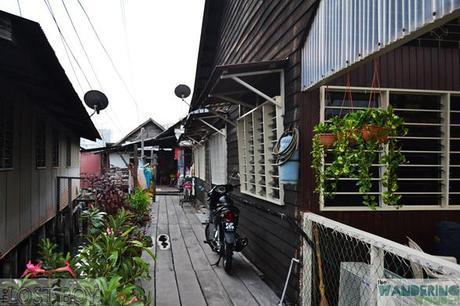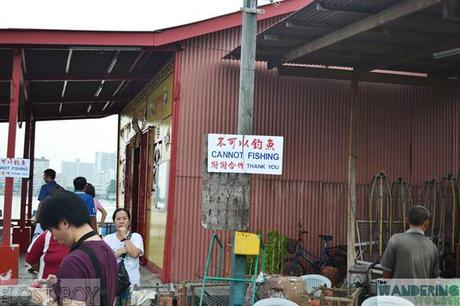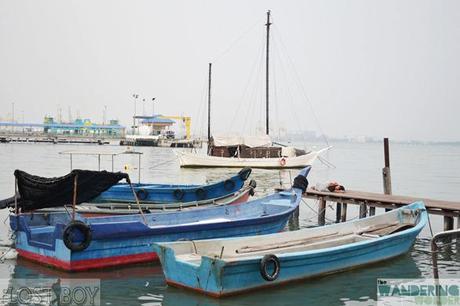 This settlement established in mid-19th century continues to be inhabited by hundreds of families, even when a lot of them have improved their socioeconomic status. Its 75 houses are protected and preserved, while the residents themselves still engage in clan activities, such as the Pai Thee Kong that worships the Jade Emperor God during Hokkien New Year.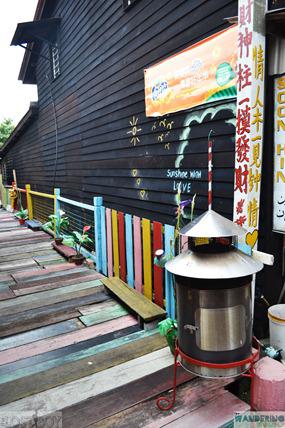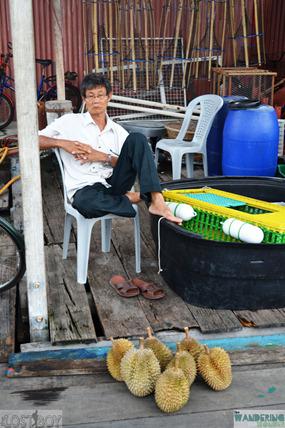 Aside from the houses, we also saw a small Taoist temple at the entrance and a fitting piece of street art by Lithuanian artist, Ernest Zacharevic. But what was quite memorable was the breathtaking view of mainland Penang from the jetty, even if it was a little hazy.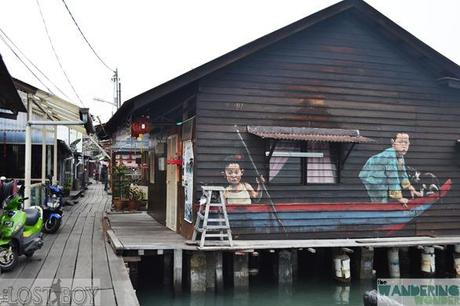 DINNER AT GURNEY DRIVE'S HAWKER CENTER
After we had the best coffee buns in the world at Rotiboy, we still were hungry for Penang cuisine. Doc Gelo took us to what arguably has the best hawker center in the entire island—Gurney Drive. With the volume of locals, it must be hiding Penang's culinary gems.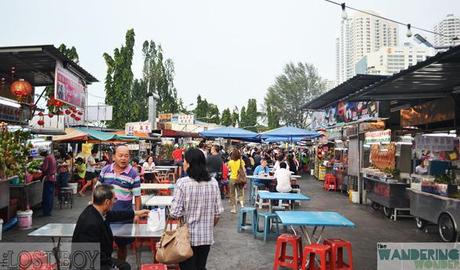 Doc Gelo and I both worship that tasty noodle wonder called char kway teow, so we first looked for it. There was a long queue at the stall, so we ventured out to hunt for other food to feast on. Our finds included chicken rice, clay pot chicken rice, and fried oysters. I must say, with the entrees averaging only 5 MYR, food at the hawker stalls were pretty affordable.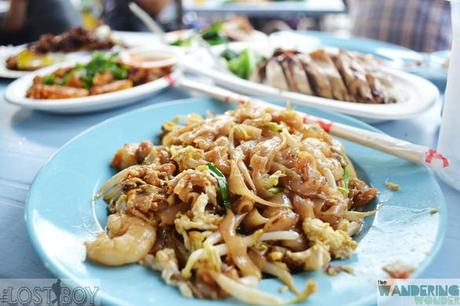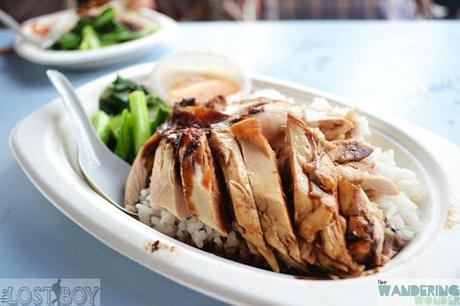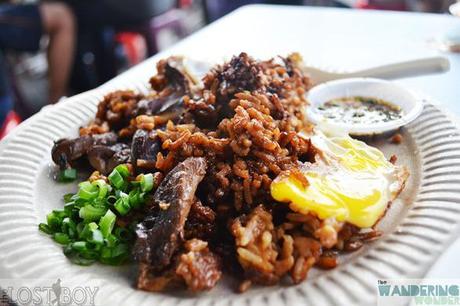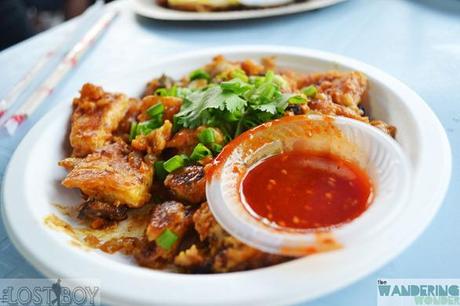 After the very enjoyable and sumptuous feast we had, our dinner ended with ais kacang or ABC and cendol. Both were only 2.50 MYR a bowl.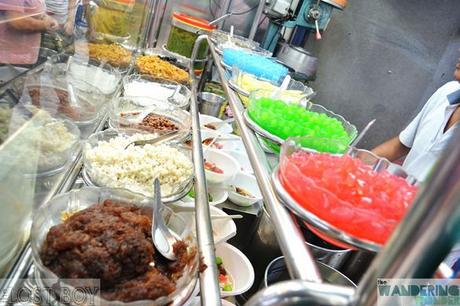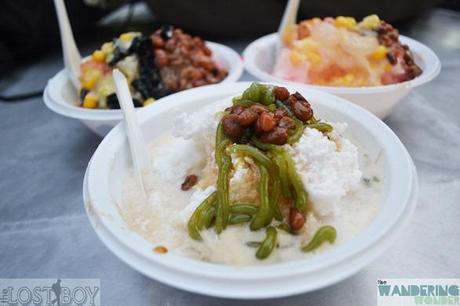 How to get there: From Kuala Lumpur, there are buses from Pudu Sentral to Butterworth and Penang Island that take around four and a half hours per way. There also are cheap flights from Kuala Lumpur, Subang, and other countries that serve the island's international airport.