I've recently returned from a two week expedition to Malawi - my 32nd country and almost certainly one of my favourites. The country is beautiful, the people are friendly and the opportunities for adventure are endless. From the mountains to the bush and the lake, this is a country made for the adventurous among us.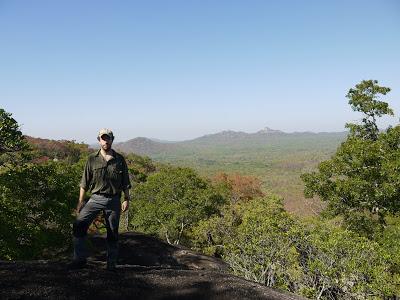 We got the opportunity to learn about the behaviour of crocodiles, hyenas, elephants and more, working with a team preparing for a big expedition next year. This was also my first experience of working with a cameraman - filming for an upcoming expedition.
The training phase was followed by a tough four day crossing of the Mangochi Hills and Forest Reserve and the Liwonde National Park - walking 15-25 miles each day in 40-45 degree (C) heat - it was tough. A touch of heat exhaustion and some bad blisters slowed me down a little but was never going to stop me completing the walk.
It was a fantastic opportunity to learn about the African bush, widen my experience and push myself in a new environment. Even our short phase of R&R following the trekking phase, in Cape Maclear, proved exciting - we were called in to fire fighting mode; fighting a huge fire - carrying buckets of water, ripping thatch off of roofs and more - certainly an experience!