makkan peda recipe - easy diwali sweets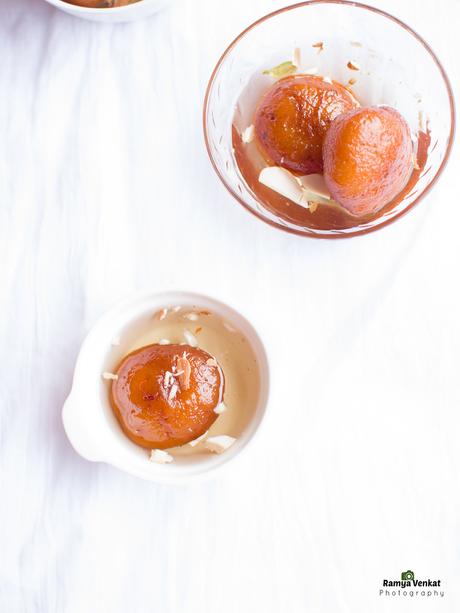 makkan peda recipe - made with koya/mawa,gulab jamun like texture dumped in sugar syrup and stuffed with dry fruits.
diwali is approaching and some of you are planning sweets and savories for this festive season.I too planned some recipes and will post it one by one here,and today am here with the very popular makkan peda originated from Arcot,Tamil nadu.I came to about this recipe through my friends,some blogs and some shows too.Followed my koya gulab jamun recipe for this too but added more koya/mawa in the recipe for its melting in mouth consistency.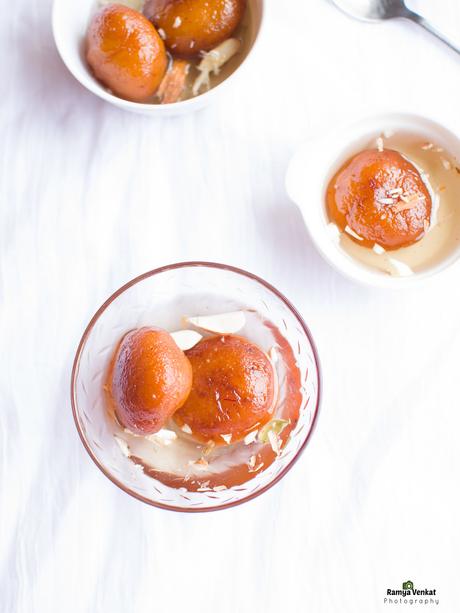 make your own mawa/koya/palkova in your kitchen for this festive seasons as it is base for more milk sweets.the earlier preparation of mawa/koya makes your recipes easier than buying it in stores.I posted gulab jamun with different ingredients like with sweet potato or with milk powder or bread.Check all of them under the tag diwali recipes.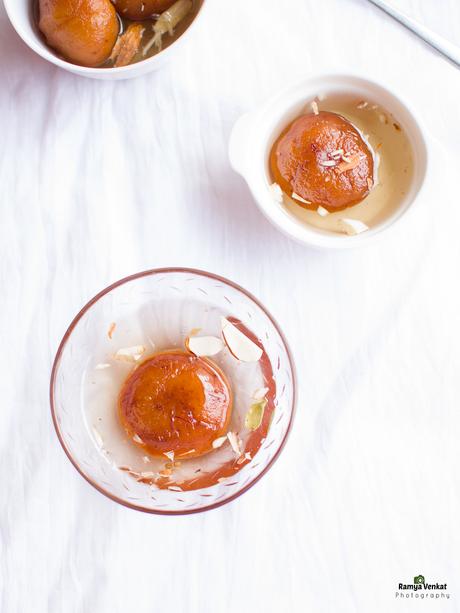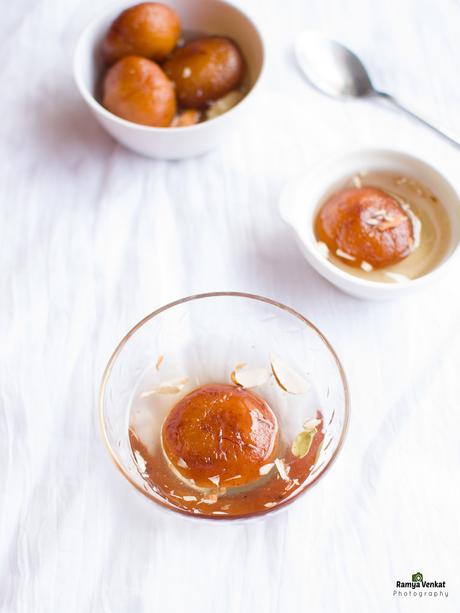 The recipe is super easy to follow and you can follow the recipe of gulab jamun recipe for this one too,I added milk for kneading the dough ,you can sprinkle some water for making the dough.Don't overdo the dough otherwise ,your pedas comes out hard and does not absorb syrup easily.The consistency of the sugar syrup is just the sticky consistency there is no tricks here.Adding flavorings like cardamom and rose essence is my choice here and i love to add white rose essence in gulab jamun recipes.lets move on making the recipe.,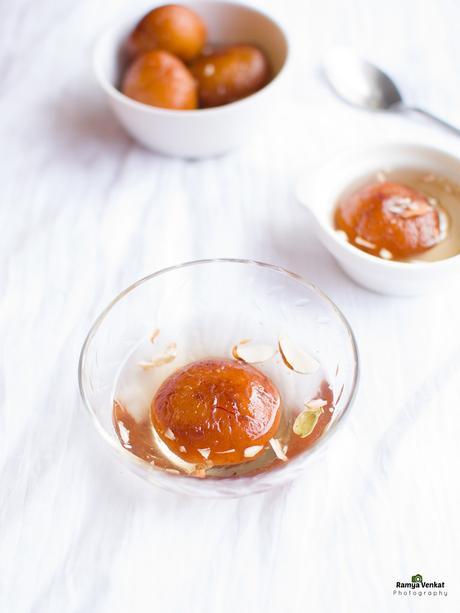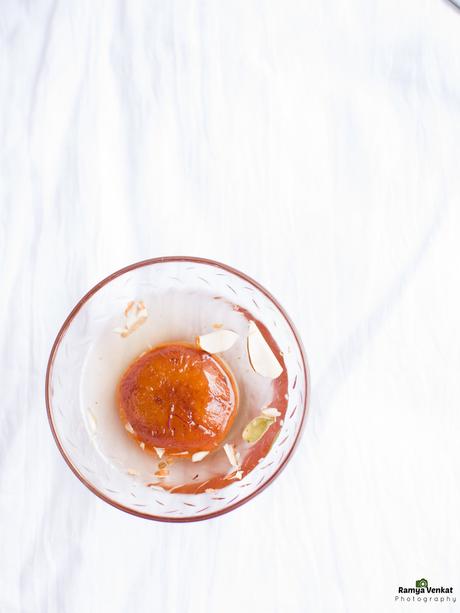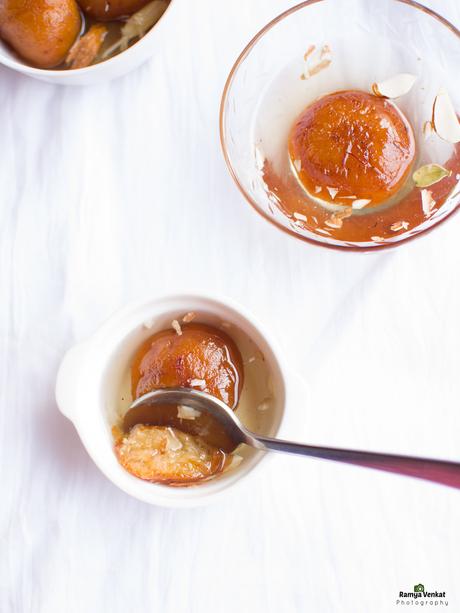 makkan peda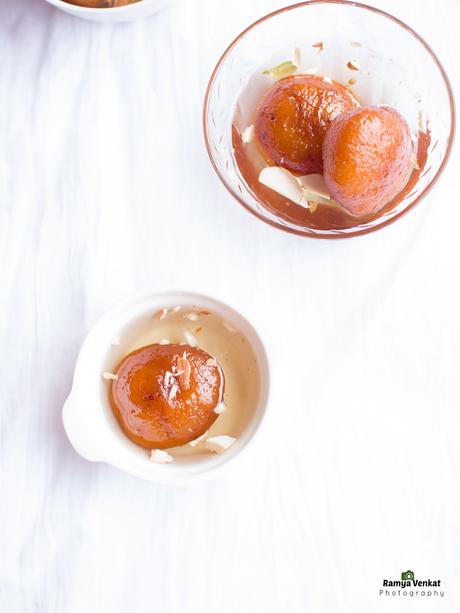 dessert made with milk solids and sugar

Ingredients
koya/mawa/milk solids - 1/2 cup
maida - 1 cup
cooking soda- 1/8 teaspoon
milk - as needed
sugar - 2 cups
water- 1 cup
saffron strands
cardamom powder - 1/4 teaspoon
white rose essence - 2 drops
chopped almonds - for stuffing
oil - for frying
Instructions
Take mawa/khoya and make sure that is in room temperature before making and crumble it and knead it.Then add maida and cooking soda and make a soft dough by sprinkling milk little by little.
divide the dough into small equal portions and stuff the chopped almonds in each one of them and roll into a perfect ball without any cracks.
Gently press them to give a shape like pedas and make sure there were no cracks.Meanwhile prepre the sugar syrup with sugar and water.
Switch off the flame once it reaches sticky consistency and add saffron strands,white rose essence and cardamom powder.rose essence is optional here.Make sure the sugar syrup is warm.
Heat oil in kadai and deep fry the prepared pedas in the oil in low flame.Remove once it get brown and drain in absorbent paper.
Add the fried pedas to the sugar syrup and leave it overnight to soak.
Serve it with chopped nuts and syrup.