It's no secret that I've flown many miles with several airlines, and I fly quite often. But it isn't everyday that I am part in carving aviation history, hence I was ecstatic to be invited in the inaugural flight of AirAsia Philippines to Puerto Princesa on April 20, 2012.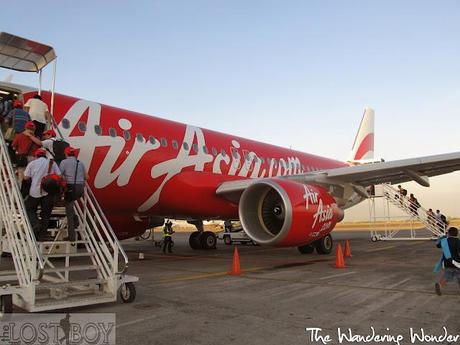 Our call time was at 1:00 PM Friday at Ayala Center Makati, where we incidentally saw Mayor Edward Hagedorn of Puerto Princesa and his entourage. Picking up more media friends along the way, it was before 3:00 PM that we were en route to Clark International Airport.
As usual, the trip to Clark was stress-free and took only a little over an hour's drive from North EDSA, thanks to North Luzon Expressway. People in  Manila and elsewhere in Luzon should really consider flying in Clark, as Manila is too crowded already. Anyway, we arrived at around 4:00 PM at the airport with our itineraries and boarding passes waiting for us.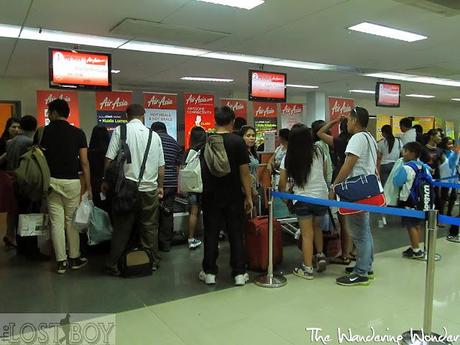 After baggage drop and clearance, we proceeded to the underutilized Diosdado Macapagal Terminal. With its size, I'm sure that it could handle AirAsia Philippines' gradual expansion.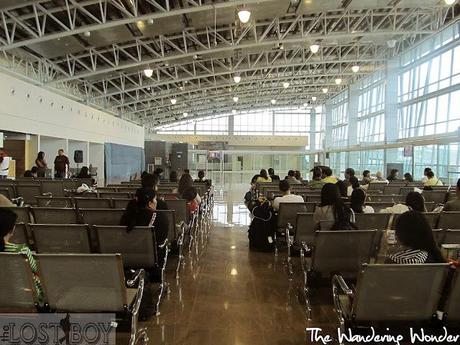 As it was the historic first time that the Puerto Princesa skies will be painted red, there was a simple send-off ceremony. Present were Clark officials and the AirAsia Philippines team led by CEO Ms. Maan Hontiveros. After the ceremony, I had the chance to be introduced to Clark International Airport Corporation's president and CEO Victor Jose Luciano.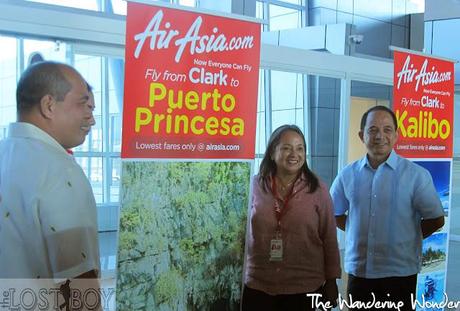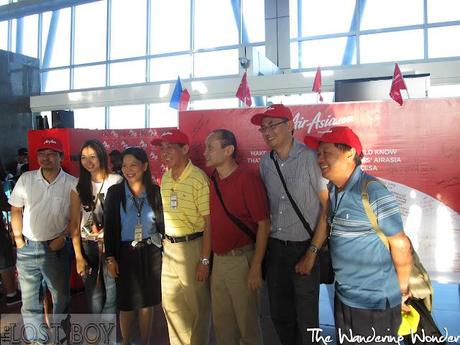 Everyone in the flight had a chance to have their pictures taken at the photo booth and sign the big wall. By the way, also with us were 40 delegates from the Philipppine Swimming League competing in the Mayor Edward S. Hagedorn Invitational Swimming Challenge.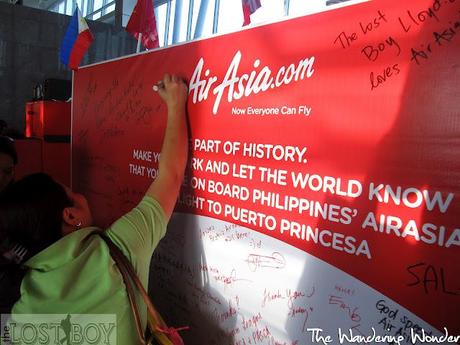 We had our timely boarding call at 5:30 PM, and as we left the terminus, the employees of AirAsia Philippines lined up,  flags in hand, and waved us goodbye. After the entire entourage boarded and were seated, our inaugural flight departed on-time at 5:50 PM.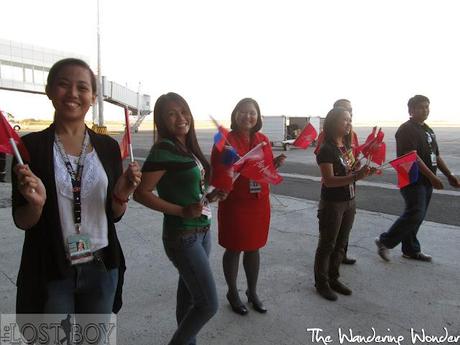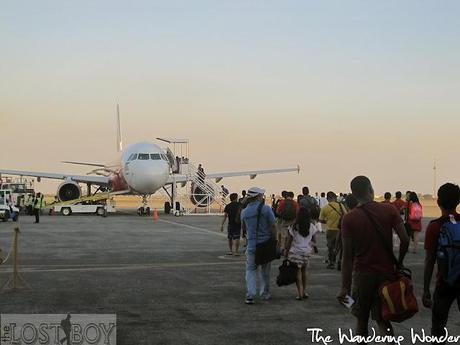 As the seatbelt warning light was turned off, Ms. Maan gave us some welcome remarks and likewise awarded the first person to have booked on the flight with two complimentary round trip tickets. After the short ceremony onboard, it was time for meal service.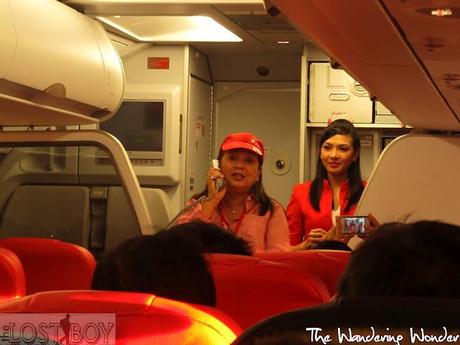 We had a choice between beef caldereta and seafood kare-kare. I chose the latter, and I found the seafood fresh and the sauce very tasty. I would later learn that what we had will soon be offered on their flights when they revamp the menu in the next months.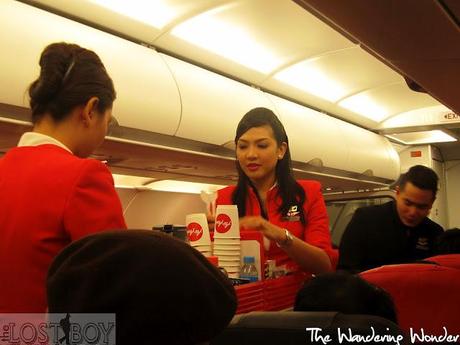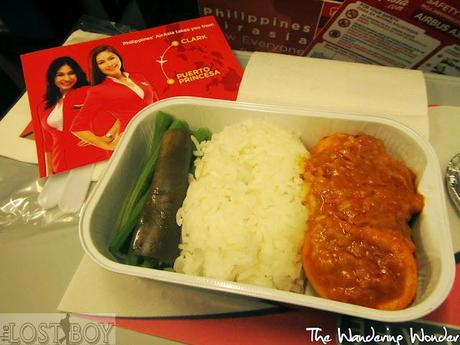 It wasn't long after I finished eating that the Airbus 320 jet started its initial descent. And as it was making its final approach, everyone sat in anticipation watching the aircraft zoom and paint the Puerto Princesa skies red. We finally landed on-time at 7:10 PM.
The plane doors opened, and we were welcomed by a loud melody from a marching band. Passengers and staff from other airlines eagerly watched a newcomer land in the airport. We then claimed our baggage and left for Asturias Hotel, where we were staying for the night.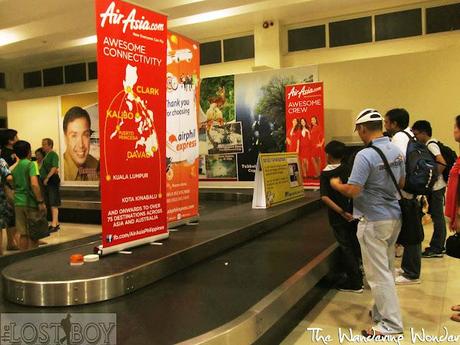 After freshening up in our respective rooms, we headed to the reception in our hotel organized by the City Tourism Office of Puerto Princesa. There were some audiovisual presentations, speeches, and a marvelous presentation by Sinika to mark the official landing of the 21st scheduled flight and the sixth airline coming into Puerto Princesa daily.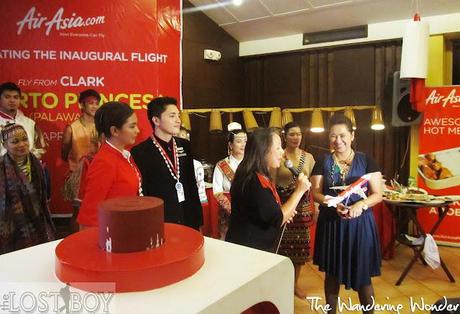 Indeed, it was one of my most memorable flying experiences, and I'm proud to have made history with a promising and awesome carrier.