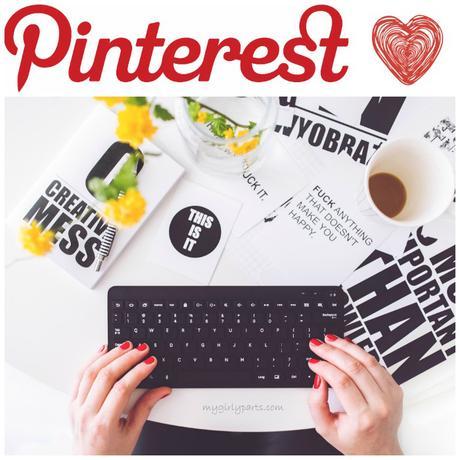 Recently, Pinterest became one of the top networking websites, and this huge potential can be used for growing your business. Most people use this network to get an inspiration for DIY projects or to find some delicious recipes, but like any other social media Pinterest has the ability to draw lots of targeted traffic to business pages that contain "pin-worthy" content.
Unlike Facebook that looks totally business-like and polished, or Twitter, which provides everything in short, Pinterest enables both businesses and individual users to add a lot of personal touch to the pins they are sharing. That is why this social network has lots of potential for promoting businesses that produce and sell nice things. Other than that Pinterest also gives its users the chance to highlight and share important information about products, sales, and promotions.
With all this in mind, we decided to share some of the ways to make your business more pinnable and we created this article to make people realize all the benefits this social network comes with.
Optimize Your Website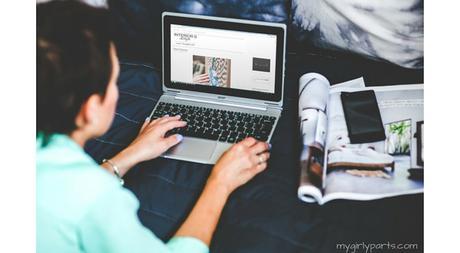 Making your website pinnable is not that hard and it starts with adding "Pin It" buttons. Pinterest made this process easy for most cms and blogging platforms, including Wordpress, Blogger, Tumblr etc. Other than that, there are a few more things you should do make your website popular among Pinterest users.
Test how your website looks on Pinterest

– you can do this by clicking on "More" at the top of your Pinterest screen, then "Add pins from web" and after the pop-up window opens, type your website's URL and click "Next". Then you will see all the photos that were pinned by website visitors.

Verify your website with Pinterest
Install Digg Digg plugin

– it can add "Pin It" button to all of your images and videos.

Constantly work on your website's design

– as a website administrator, you should always keep your website design fresh and functional. Small changes can do wonders for your website popularity on and off Pinterest. After each redesign, you can

write a post about it

and explain new features to your visitors.
Optimize Your Content:
Each Pin Needs to Carry a Message
It is easy to share a message with a Facebook post or Tweet, but when an image or a video are the only things your followers see, and it makes them decide whether to visit your website or not, you need to put much more effort in making it more appealing. On the other hand, we all know that one good image is worth a thousand words, a video probably twice as many, and that is why the right content shared on Pinterest might bring lots of new customers to your door.
Post Great Images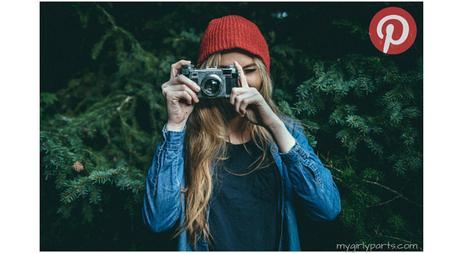 Nice images do wonders for our websites and blogs. Posting them, pinning them to your Pinterest account and letting others do the same, is the best way to make your business more appealing to users of this network. Since most of us are not professional photographers, and we don't have expensive cameras, we dig deeper into technicalities and create some low-cost greatness. These are some of the tips that will help you create great photos that will turn into favorite pins of many:
Check out some already popular pins in your niche and try to copy the photographers work;

Use photo editing software extensively;

Insert promotional text slogans into images;

Post stock photos or nice photos you find on different networks like Instagram,

EyeEm

etc., but always ask for permission before adding anybody's photo to your website.
Post Some Non-Standard Pinnable Media
Include Videos, infographics and different kinds of artwork worth pinning on your website posts and pages. Infographics, for example, take much more vertical space than any other pins and this makes them more visible.
Pinterest users can also pin Youtube and Vimeo videos and that is why posting commercial or any other kind of videos on your website or blog can be very helpful for promotion.
To Be A Veteran Veteran's are near and dear to my heart because my husband is one. I've also had other family members served in the Military and know the sacrifices not only they make, but their families. If you haven't ... Continue Reading...
The older I get, the more I continue to force myself to embrace the inevitable changes. Let's face it, there's really nothing we can do to Stop the aging process so why not accept it? The "Eyes" Have It I have been ... Continue Reading...
Last week I was contacted by my web host who told me my site was using too many CPU's. Instantly I thought "Not again!" This was the same thing that happened to me with my previous host AND what my now current host said I ... Continue Reading...
Tips On How To Make The Most Out Of A Pregnancy Pillow Feature Post by Julia Jones A pregnancy comes with a series of changes in your life. The pains associated with your back are some of these changes. Basically, there ... Continue Reading...
As I stare into the mirror wondering where that young, vibrant woman went I am reminded of the over 20 years that have transpired. Years of partying, stressful work situations, and one heartache of a relationship after ... Continue Reading...