Do you celebrate Christmas? If so, a friend from work told me about this site where you can make a free Santa video for children. I did it for our older son yesterday and he loved it. He's already watched it four times.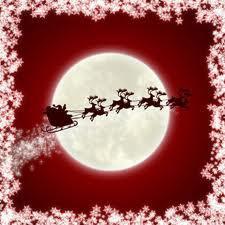 The site is called
Portable North Pole
. You provide some details like your child's name, their age, where you live, what they want for Christmas and what you've asked them to do this year. You can also upload photos of them and a couple of occasions from the past year. The video includes a story about the elves making a machine so that Santa can find out who's been naughty and who's been nice. It's really cute.
If you make a video please let us know, what was your child's reaction?