Make Your Own Havaianas 2013, one of the biggest events to usher in the scorching month of May, is here! I made sure I was there during the launch party just held at the Rockwell Tent to have fun and see how things will go this May 2-5, 2013. Read more…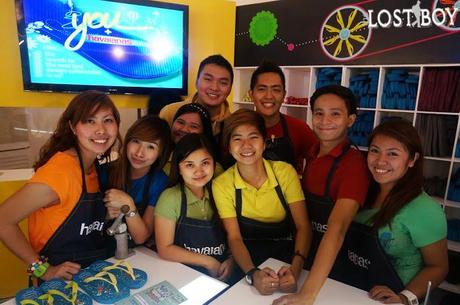 If last year's focus was a commemoration of the 50th anniversary of Havaianas, this year, they are celebrating the YOU in Make Your Own Havaianas by taking collaboration up a notch. They've launched You + Havaianas, their "crowdsourcing" contest that gives anyone's illustration a chance to be included as a limited edition design for the 2014 Havaianas Collection. Details are already up at www.youandhavaianas.com.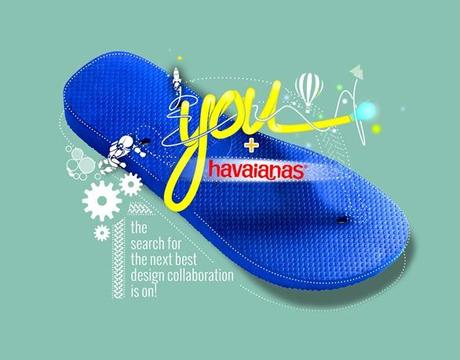 Even more, they've partnered up with famed Filipino illustrator Dan Matutina to come up with a galactic-themed, glow-in-the dark commemorative pair with a carbon blue sole. It's exclusively available at this year's Make Your Own Havaianas events nationwide.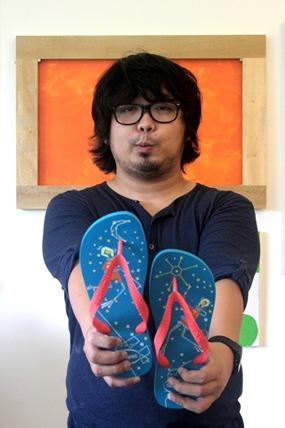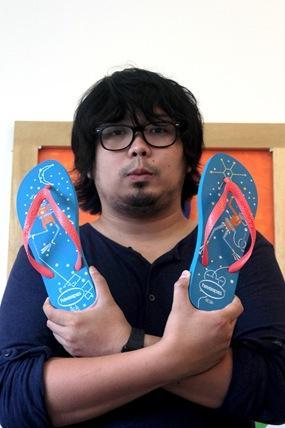 Anyway, the experience this year is very similar to what happened last year. First, cards are handed out to Havaianaticos at the holding area by their friendly staff. Note that each person may only create up to five pairs at a time.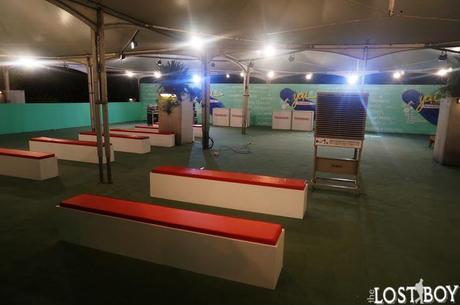 There are a number of wheels at both the holding area and the main tent that allow Havaianaticos to check out what strap and sole color combinations would suit them. This year, flip-flop styles available are the Top (895 PHP), Top Metallic (945 PHP), Slim (945 PHP), and the commemorative Dan Matutina + Havaianas pair (995 PHP). Soles and straps come in summery colors like light yellow, ruby red, and lime green!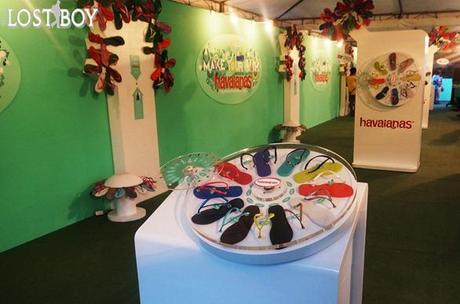 Pins that let everyone express their style and personalize their pairs are available, of course! This year, they have some space-themed ones (100 PHP each) and gold embellished ones for women (150 PHP each). There's no limit in the number of pins, and hence the creativity and imagination, that can be put into each pair!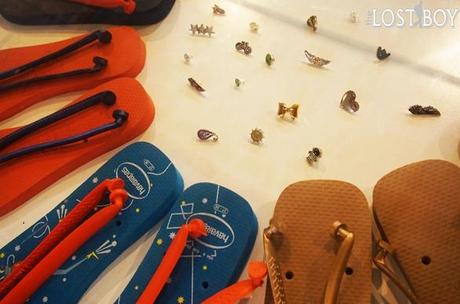 By batches, people are let into the main tent where the assembly occurs, with separate lines for single and multiple pairs. Once decided, friendly assemblers will take the accomplished cards and start working. They will ask how the strap fits, and how the pins will be placed.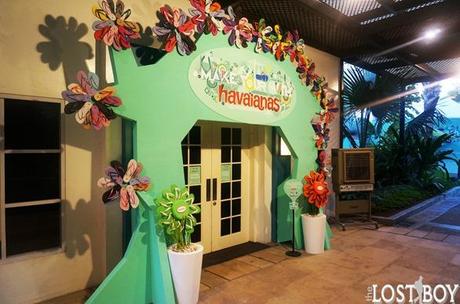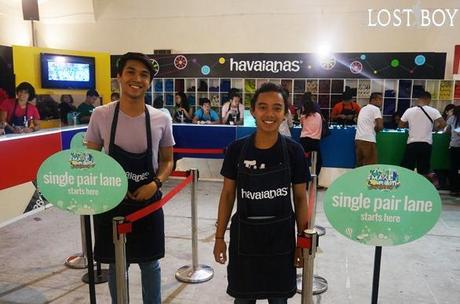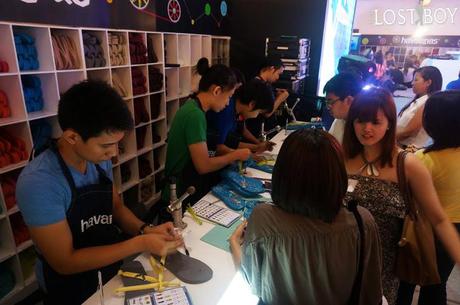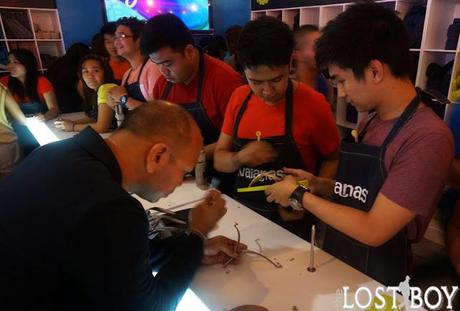 I personally got the Dan Matutina + Havaianas commemorative pair, together with four pins. The friendly Wilbert and Kathleen assembled my pair!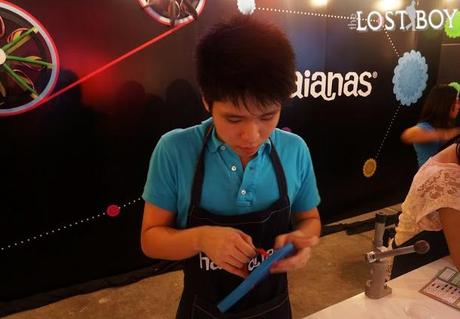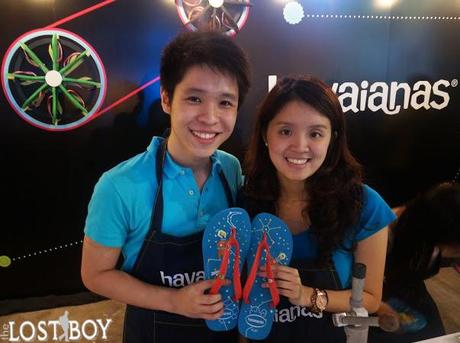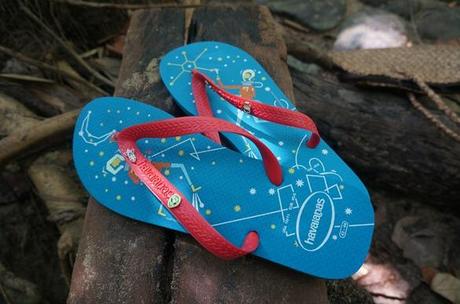 Once all pairs have been assembled, everyone must line up at the counters in the main tent or towards the exit that leads to the payment room where they take cash and major credit cards. Note that there's an exclusive 10% discount for Citibank credit card holders, and they have an option for a three-month, zero-interest installment scheme.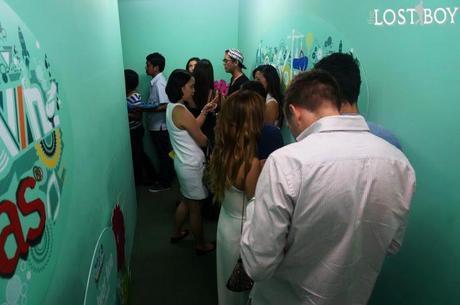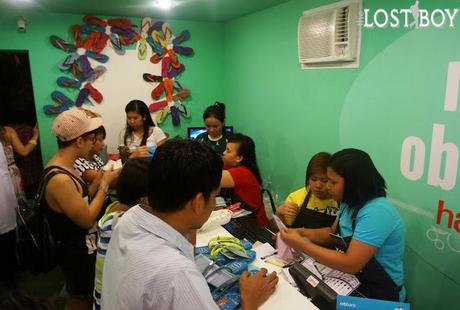 Pairs are placed individually in a reusable cloth bag with fun space drawings. Included are three markers to color the bag with. All Flip-Flops also gives out discount coupons.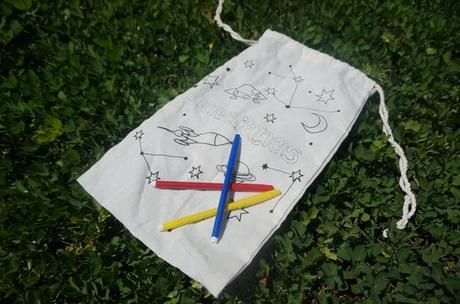 THE LAUNCH PARTY
I was, as mentioned, invited to the launch event that happened at the Rockwell Tent. It was a cool party, and we got to customize our pairs two days before everyone else!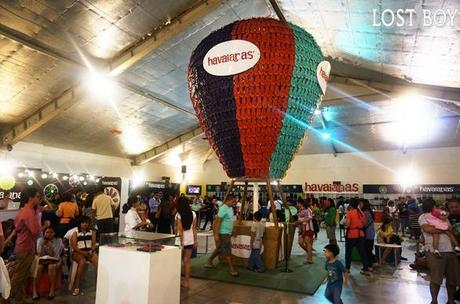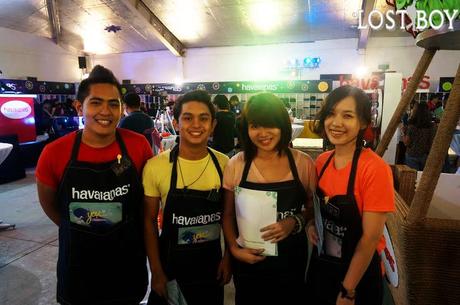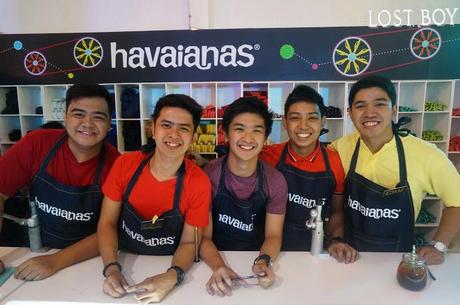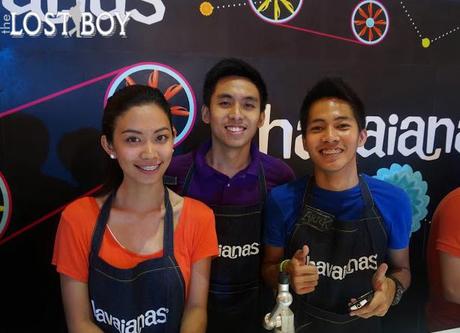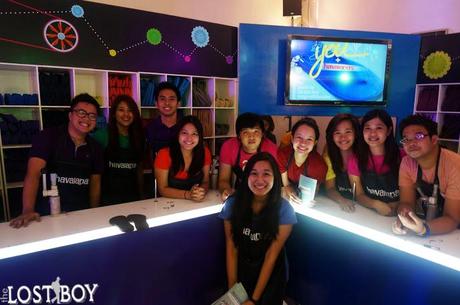 Among those spotted were bloggers and celebrities who are fellow Havaianaticos: Thysz Estrada, Niche Dumlao, Verge Chua of Right on the Verge, Paul Chuapoco aka Paul the PR Guy, Megann Monday of Style Surgery, Krissy Cruz of Krissyfied, Maxene Magalona, Brent Javier, and Tessa Prieto-Valdez. Spinning was the one and only DJ Callum David.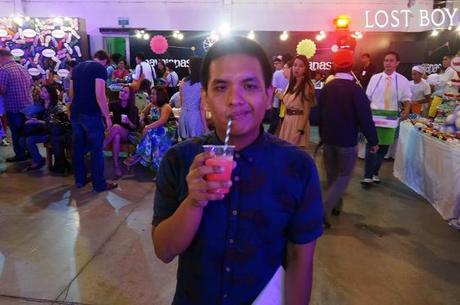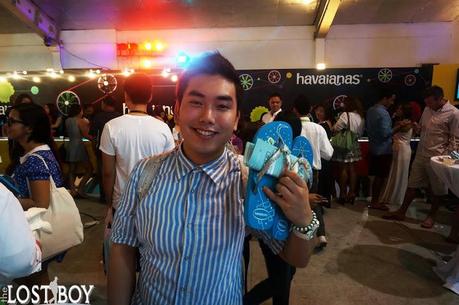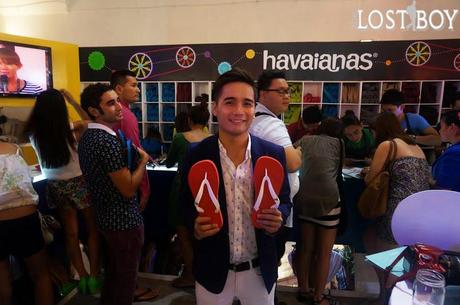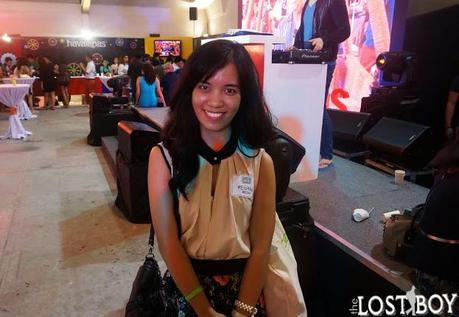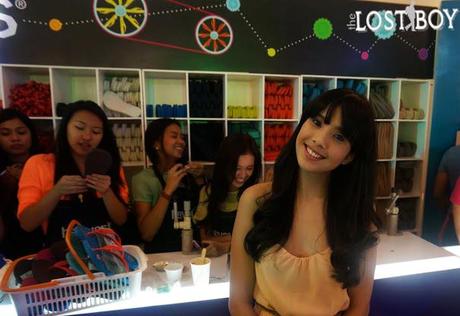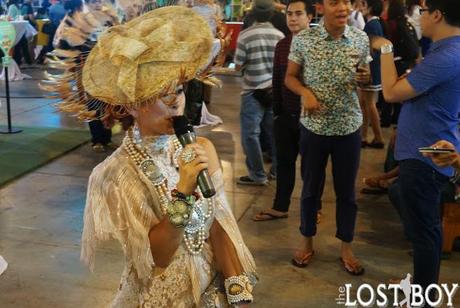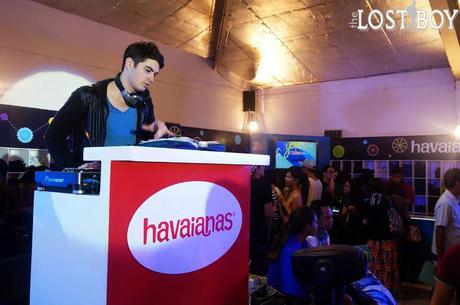 I had a sugar rush, by the way, because I had too many of Cupcakes by Sonja's Red Velvet. I munched and munched on the small, delicious creations.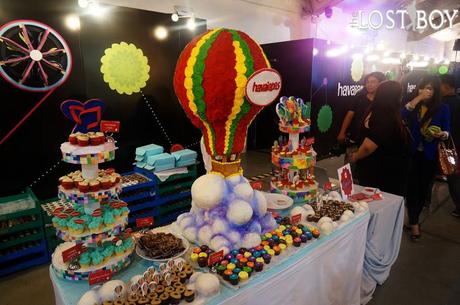 There you go! That's about how the Make Your Own Havaianas 2013 experience goes. For Havaianaticos in Metro Manila, be sure to troop over at the Rockwell Tent on May 2-5, 2013 from 10AM-8PM. For their provincial events, refer to the following list:
Ilocos - May 4 to 5, 2013 | Robinsons Place Laoag
Subic - May 3 to 5 | Harbor Point Subic
Lipa - May 4 to 5, 2013 | SM City Lipa
Naga – May 1 to 2, 2013 | SM City Naga
Cebu – May 3 to 5, 2013 | SM City Cebu
Bacolod – May 4, 2013 | The District, Talisay City
Boracay – May 1 to 2, 2013 | All Flip- flops by the Beach
Cagayan de Oro – May 3 to 5 | SM City Cagayan de Oro
Davao – May 1 to 5, 2013 | Gaisano Mall
Don't forget to follow Havaianas Philippines on Facebook, Twitter, and Instagram for the latest updates and promos!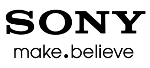 Photos were taken using the powerful Sony Alpha NEX-6. Know more about it here. Follow Sony Philippines on Facebook and Twitter for updates!