I've been wearing Havaianas ever since 2006, and I've owned so many pairs. I've worn my pairs around the country and even brought them to my trips abroad. Thus, I was ecstatic to be invited to Make Your Own Havaianas 2012 at the Rockwell Tent in Makati. Read more…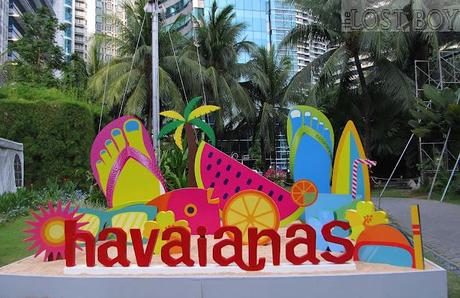 This year's event is doubly special, as Havaianas Philippines is celebrating the 50th anniversary of the well-loved Brazilian flip-flops brand. Yes, the first pair of Havaianas were made in 1962, with design inspiration coming from the Japanese zori sandals. Those observant enough would notice the rice patterns embedded about each sole.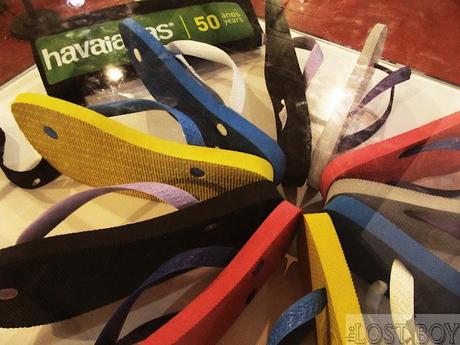 Anyway, I trooped over to the Rockwell Tent near Power Plant Mall to join in on Make Your Own Havaianas 2012 and to make my own pair. When I got to the venue at around 11 AM of the first day, I was glad to see lots of fellow excited Havaianaticos itching to decorate their very own personalized pair. Well, some even made more than one pair.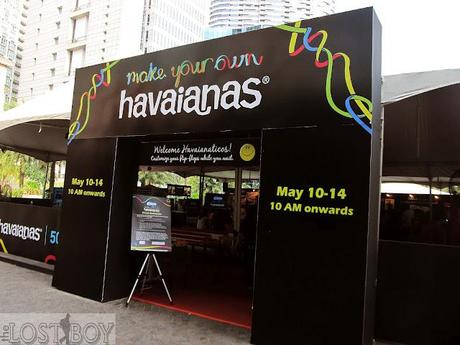 The process is quite simple. First, wheels and displays are all over the holding area and the main tent for everyone to check what sole and strap combinations work. Chosen combinations must be noted in the card handed over by their friendly staff.
Second, there's a selection of pins for everyone to express their style and also personalize their pairs. Available are letters, some symbols that represent Havaianas, and gold embellished pins for women. By the way, 100 PHP will be donated to Operation Smile with every purchase of one or more special Happiness pins.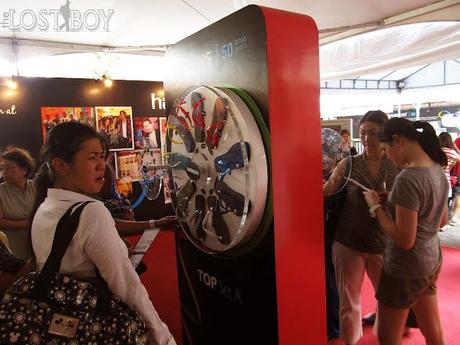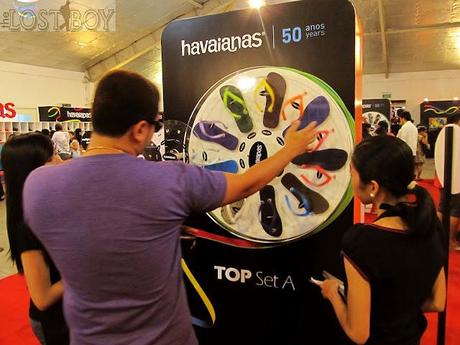 Third, once decided with the sole, strap, and pins, their friendly staff will assemble the pairs on the spot after handing the accomplished card. They will ask how the strap fits, and how the pins will be placed. Finally, payments can be made at the counters after assembly.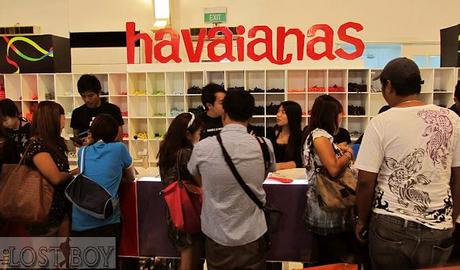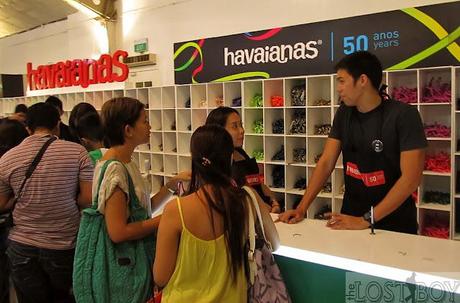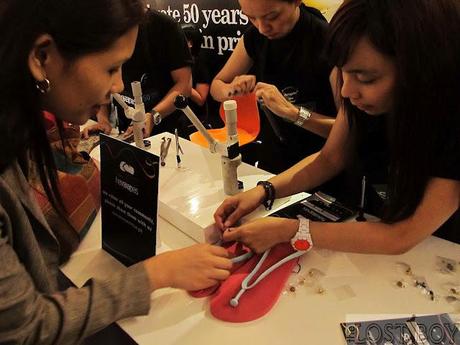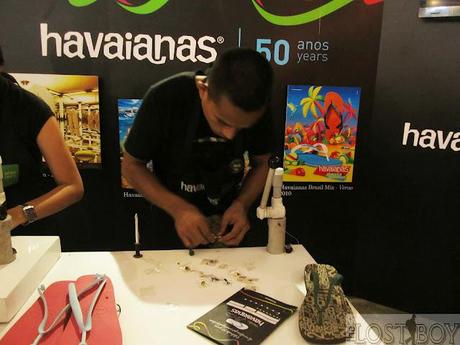 The affordable price of the sole and strap are as follows: Top, 895 PHP; Top with metallic strap, 945 PHP; Slim, 945 PHP; and Fit, 995 PHP. There are also limited edition MYOH Estampas Top and Slim pairs for 995 PHP. Pins, meanwhile, cost between 55-150 PHP a pop.
I got the MYOH Estampas Top in brown with an amazonia strap. I had them put pins for "lost boy" and a handful of other nice pins. I called my personal creation the Lost Boy Havaianas.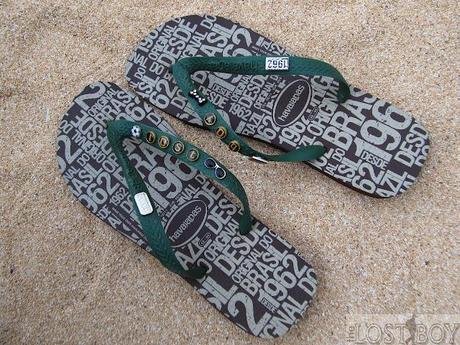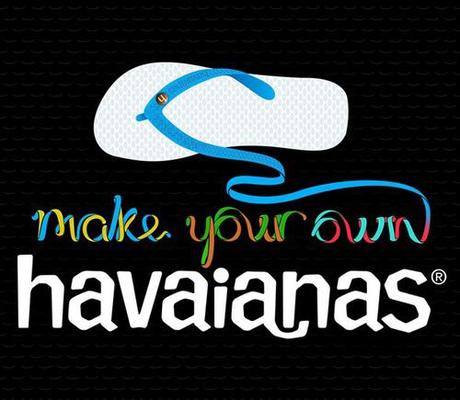 Make Your Own Havaianas 2012 happens from May 10-14, 2012 at the Rockwell Tent in Makati from 10 AM onwards.