Many event organizers, admitted that the logistics of the parking was something they didn't think needed that much planning, and that this resulted in chaos! Managing the parking at any sort of event, whether it is a large scale thing like a concert or even a state fair, or a simple sounding event like a school sports day or a market, can actually take a lot more effort than many people assume at first. Not only do you need to make sure you have sufficient parking close to the venue for all the people you are expecting, but you also need to ensure that there are means of forming some kind of order so people don't cause bottlenecks and queues looking for better spots. Here are some tips to help you if you are in the process of organizing something where parking will be a concern:
What Is the Ideal Parking Layout When Everyone is In?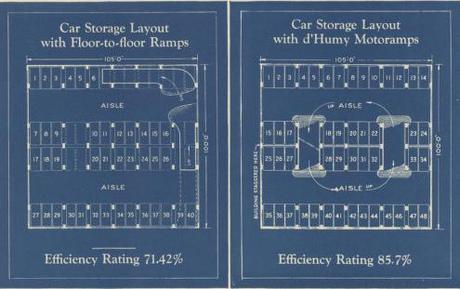 A good place to start is to map out your parking zone, and consider what the ideal layout would be when people are in it. Would you have people who arrive first closest to the entrance, simply for fairness, or do you want to have disabled or parent parking spots that are closer to the event? Do you want larger vehicles like minibuses or trucks parked in a certain part of your layout? And are people going to all arrive and leave at once (as they would for a concert or sports game), or turn up at different times throughout the day and leave when they are ready (like they would at a fair or market)? What is the best way to make arriving and leaving fast and easy in the scenario that applies to you? Once you have figured out what the ideal layout would look like, you need to figure out how to implement it, or something that is close to it and viable with the space and resources you have. This then becomes your parking strategy.
Staffing, or Just Signs?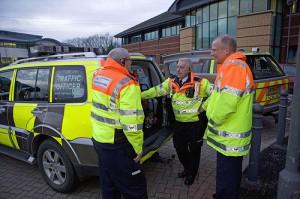 CC: Image Source
For the scale of your event and the complexity of your parking plan, do you need to have people on site to direct traffic to the right areas, or can you do this just with things like signs and traffic control equipment like cones and tape? Either way, you will need some manpower to set things up even if it is just placing the cones and other things ahead of the event, so consider if you need to hire people from an agency or if you can use voluntary resources, for example older kids from the school if it is a school event, or people who might do it in exchange for free entry to something like a fair or concert.
Parking needn't be too much of a headache if you think ahead and have enough people to help you manage it, but it is not an area to neglect – it will spoil memories of a great event if it takes two hours to get out of the parking lot, after all!
Featured images:
 

License: Creative Commons

 

image source

 

License: Creative Commons

 

image source
Author Bio Box:
Travis Finn, the author of this article, is part of the team at, Bo Phillips, leading suppliers of work zone safety equipment. He enjoys his evenings watching his favorite sitcoms along with his family.
Shared By Don Zilleri
BidsByPros.com Moderator
Stop searching! Start selecting today.

Don Zilleri
Don Zilleri is an author and researcher. He is specialized in business marketing, development and is a small business owner. He learns as he writes by researching and interviewing experts and professionals in many categories and topics. Join him in Facebook and become part of his pro network in LinkedIn All Don Zilleri's article's authored exclusively for BidsByPros.com All rights reserved. If sharing, credit Bids By Pros in article source.