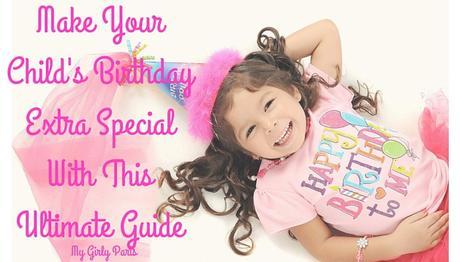 We love our children without condition. But our busy lifestyles mean we have less and less quality time with them. So when it comes to their birthday, it's important to make it the very best day it can be. Every child is special, so we want their big day to be special too. There are lots of options you can choose from. Or maybe your child has some big ideas about the best way to celebrate. If you're both still unsure of the best way to make a birthday big, then why not try some of these great ideas:
Party
Organizing a party for children can be a big project to take on. If your child is still very young, you may struggle just making up the guest list! Sometimes it's easier to invite the entire class or an entire group from one of your child's favorite activities. This, of course, means large numbers of excited little ones in your home. So how can you make it safe and fun for all?
Start by moving out all your personal possessions that you fear could be damaged. They can go into storage or a lockable area out of the way while all the children are having fun. When you have lots of guests, it's easier to push the furniture back, or set it in a different room to make space. Party games for little ones often involves lots of physical activities so you'll need a big play area to fit everyone in safely. No wonder so many Moms hire halls!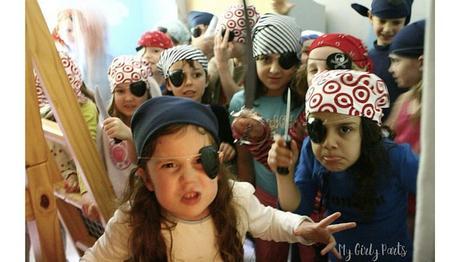 Thanks to Flickr.com for the pic
Party games are a big part of a child's birthday. There are dozens to choose from. Try to mix up the rowdy games with quieter ones so excitable children have a chance to calm down. Many of the games for kids' parties require music. You'll need a good playlist that features songs that are suitable for little ones. Choose a device that you can stop and start the music easily.
Many children invited to a birthday party will bring a small gift for the birthday boy or girl. It's up to you if you're happy letting your child open them up. Some kids are so excited they can't help but tear the paper open. Doing it straight away gives your child the opportunity the properly thank the person that brought it. Putting them all away can mean that you have a long list of thank you cards to write out!
One of the biggest concerns for parents hosting a children's party is the catering. There should be lots of healthy options in there. Try some prepared fruits in little bowls for each of the kids. Chocolate isn't a great idea because the other Moms may not be keen for their children to eat it. Instead, try some fruit candies, and wholesome home-baked fairy cakes.
Kids parties are always going to be energetic and fun. They can be quite tiring for you. But they are a wonderful way for your child to celebrate a birthday with everyone they love.
Vacation
Taking your child and family away on a vacation can be a lovely way to celebrate a birthday. There are plenty of child-friendly options. But it's often older children and teens that get the most out of a breakaway. Try to do something that is going to provide the most fun for them. It can be tricky to know what will work best but here are some tips.
If your child loves swimming and other fun activities, why not try a day out at a waterpark? More daring children might be keen to have a day at a theme park where they can ride roller coasters. Does your child have the ambition to swim with dolphins, or see an extraordinary landscape? Including an excursion to realize that dream can be the perfect way to celebrate a birthday.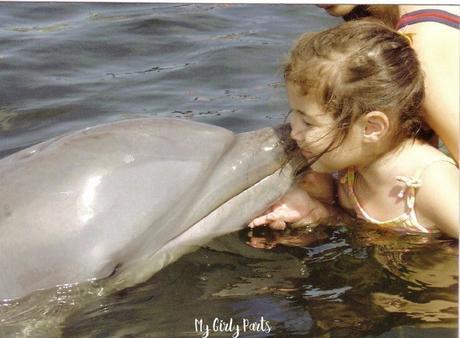 Of course, you might want to keep it a surprise. Packing can be a challenge if you are planning to whisk your child away for a surprise vacation. Younger children will need to have their comforters or favorite toy available. Usually, packing the items they most often take to bed is enough. Teens may be fussier when it comes to clothing. Figuring out what they are most likely to wear can be tough! Why not add a little extra budget to the birthday bash so your teen can buy the outfits he or she might want?
Traveling is also quite tough with children. Entertainment in the car can keep them quiet so you can drive more safely. DVD screens or books can be quite handy on a long journey. If you need to fly to your destination, double check all your travel documents like passports and visas are in place. And if you co-parent with someone who doesn't live with you, it's likely you'll need their permission to travel out of state or overseas.
Vacations are quite expensive. And when a birthday falls in the middle of a school term or semester, you can't just jet set around the world. Why not book a day out closer to home for the weekend? There are often plenty of things you can do as a family. Theme parks, fun family restaurants, or a big shopping trip at the mall can all be things your child may love.
A special day out, excursion or vacation can be the perfect way to celebrate a birthday with your child. It means the whole family can get together to enjoy the special day. Perhaps you can even make a tradition of it? Family camping trips or a stay at a lake cabin could become the thing to do each time you have a birthday in the family.
Just The Two Of You
Of course, birthdays are the best opportunity to really bond together. Sometimes it's nice to make a special occasion of it just for the two of you. No matter what age your son or daughter has reached, it's always a good idea to have some quality time together. You might not go out anywhere, or you might travel out of state. However, you choose to celebrate, make sure you are fully engaged with your child to make it all about them.
Buying a gift for your son or daughter is one of the best parts of planning their birthday. There are so many choices for presents. It can be nice to order a personalized gift for your child. When you browse online at Makaboo.com you can see there are options for clothing as well as keepsakes. You might choose to have the item personalized with their name, or just the age they have reached.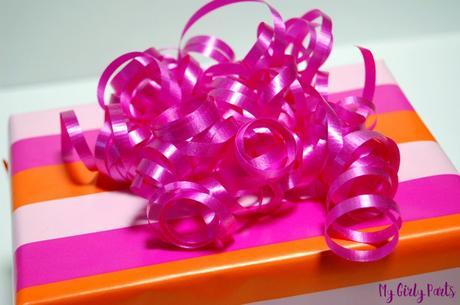 A personalized gift bearing the date or age of your child can make a lovely keepsake each year. They can be put away and cherished. It makes for a lovely family tradition. Of course, there are many things you can do each year on a birthday that can be become fun traditions. You might take your child out to their favorite restaurant. Or maybe you can both enjoy milkshakes in the mall. When it's just the two of you, you can have plenty of fun just reconnecting.
Lots of parents like to video or take photos when it's a birthday. These images can be printed, or shared with social media. They are perfect for helping to make the day memorable. Why not enjoy some special activities that you can take photos of your child doing? Sometimes it's nice just to look back on the day when you share the photos.
When it's just the two of you, it's often easier to figure out what things you would like to do to celebrate. Wherever you go and whatever you do, don't forget to spend some time chatting and catching up. Our busy lives make it difficult to spend much quality time with the kids. Birthdays are a perfect time to make up for it, and enjoy each other's company to the max.
You might choose to have a quiet night in. A movie and pizza can still be a nice way to celebrate a birthday. But you can make it that little bit extra special by making a birthday cake to enjoy together. Or maybe enjoying a picnic on the floor for your meal. What does your child love doing the most? Perhaps you can have a go at it yourself? Sharing fun experiences is a great way to enjoy a birthday, and it can bring you both closer together too.
Planning a birthday for your child is great fun. And when you add all the family traditions that you have created over the years, it can be quite a special time for you as well. As a mom, you probably remember where you were and all that you had to do the day they were born. Collecting keepsakes, photos, and videos of each birthday can also create a fantastic box of memories for you to enjoy as your children grow up. Have a wonderful birthday celebration.
3 Ways to Make Your Child's Birthday Extra Special! #party #children
Click To Tweet
Disclosure:  The above content was written specifically for My Girly Parts on behalf of our contributor.

Brenda Pace
I have over 28 years as an Administrative Assistant, including at the Executive Level. I also have over 5 years experience as a Content Writer, Webmaster, Web Designer, and Social Media. If you're in need of assistance, please
Send me an email
and let me know how I can help.

Latest posts by Brenda Pace
(see all)
Damaged Home? Here's Some Tips To Help You Recover.

- March 11, 2016

The Fastest Routes Into Adventurous Careers

- March 11, 2016

Make Your Child's Birthday Extra Special With This Ultimate Guide

- March 10, 2016
Related
Tweet
9
Share
7
+1
2
Pin
5
Share
3
Stumble
1
Total Shares

27