There is nothing that goes as well with sunshine & warm weather than a cold bottle of Corona with a lime wedge. Last weekend, I discovered a mini Corona - Coronita - in my fridge. I had no idea how it ended up in there. Clearly, more people have access to my fridge then I know. Although I could have chugged it back (the sun was shining and my back patio looked preeetyyy conducive to beer drinking), I decided to incorporate it into the recipe I had in mind instead. Hungry Husband loves Chilli (oh, what a surprise!). Over  the years, I've come up with a recipe that is a combination of Nigella and Guy Fieri's versions. IMHO, it's all about good quality meat, solid beans and the right combination of spices. I figured the hints of lime and lemon flavours of the beer would be a wonderful compliment.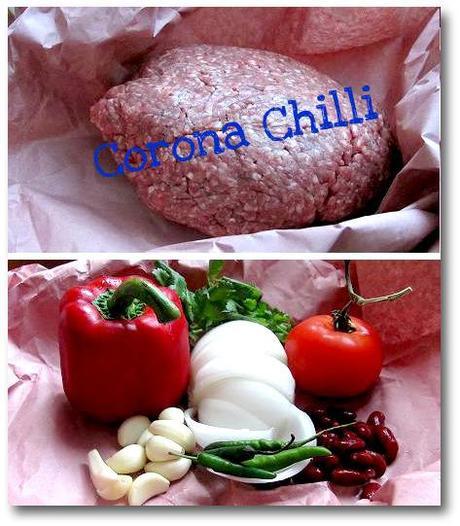 Start by browning the ground beef with olive oil, diced onions, chili peppers and garlic. When it is nice and brown, pour the bottle of Corona and add the spices - you can try this or this. Let the batch simmer for 10-15 minutes. Then add your beans, vegetables and a can of crushed tomatoes. Lower the heat and simmer for approx. 25 minutes. You have no idea how glorious the kitchen smelled. So delicious that Hungry Husband had to come upstairs to inspect the situation (aka have a taste).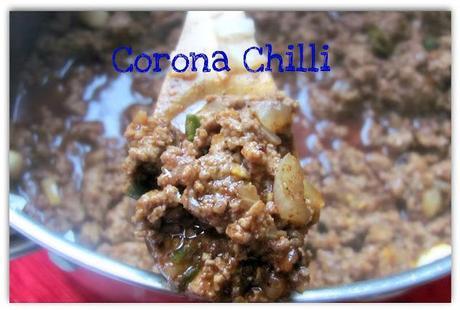 I wasn't going to add too many vegetables but ended up tossing in some zucchini. Figured, I might as well make it as healthy as possible. People are quite serious about chilli and probably cringe at the thought of amateurs like me adding Corona and calling this a "chilli" recipe. What I can tell you is that the Corona added a bit more edge, a bit more of tang. Totally delicious!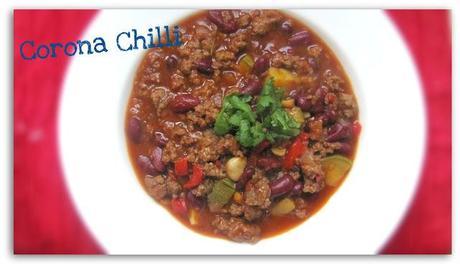 Here are some really awesome chilli ideas for you to try. Check out this, this and this.
Plus, a more in-depth look at chilli. Here.
As I always say, cooking is about bringing people together and serving something that will make them want more and more. Chilli is one of those dishes that has favourites in every age group. Serve with a side of Taquitos and Tomatillo Salsa (ps: this is the greatest thing ever!) and you'll have everyone salivating.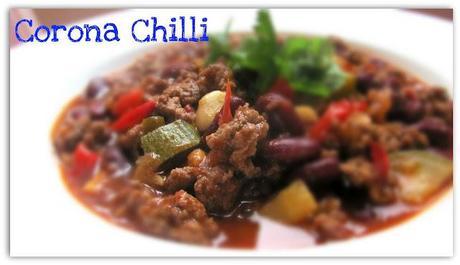 Enjoy!