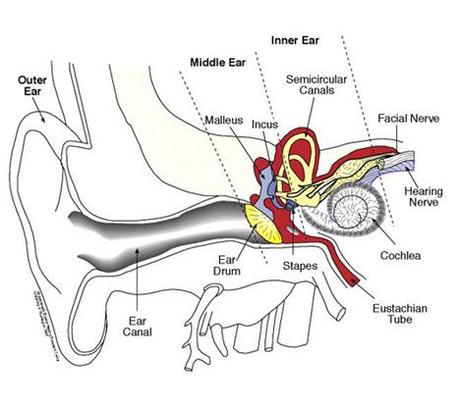 Having a one month placement in the ENT( Ear, Nose, Throat ) department and I finally found the lead to my post today. I quote " ENT is a lucrative subject, have less night duties and the once you enter this field, you can become pioneers gradually ". It was a very overwhelming and encouraging speech given by the department teacher. He emphasized the advantages and disadvantages of this filed. The only complaint that he presented was the fact that people stopped coming to him for any abdominal problem (stomach ache) when he made field visits around the country.
Let me get this cleared out for everyone, when a person finishes MBBS, he or she is qualified to exam any part of your body, have a preliminary diagnosis which followed by investigations which can give a conclusive diagnosis. Then later that doctor offer's medical treatment and since you are entitled for several opinions from different doctors you can consult the higher specialized doctor. But the patient can actually make the call to get the meds right away.
The basic point that I want to stress is, an ENT doctor or an Ophthalmologist or a Radiologist is equally qualified to give a conclusive diagnosis on any systems, the matter that now remains is: Do you want to be that arrogant and act as an illiterate or actually trust the educational system which certifies doctors after 5 and half year of hard work?
I actually like the system in Singapore, where any patient with a complaint is first sent to a family doctor (MBBS equivalent) and later goes to the higher specialized authority as referred by the prior doctor. When this happens the specialized doctor who does not wants to be in patient burden finally gets time for family and the MBBS equivalents have more patient burden because they actually want to deal with as many patients as possible. So the natural balance is maintained and people get better results out of this as well.
I would suggest any person with any kind of symptoms to first approach a general physician or any specialized doctor If nearby and trust them, give them the entire history. Life would be much better for both the patient and the doctor! And Please Do not assume that an Otolaryngologist cant figure an abdominal problem!
Happy Choosing people!