Prior to our trip to Morocco, I had never been outside Asia, let alone Africa. I didn't know what to expect, although I had been reading destination guides. Of all the places we were to set foot on, Sahara Desert excited me most. I will let photos below do more of the talking. Read more…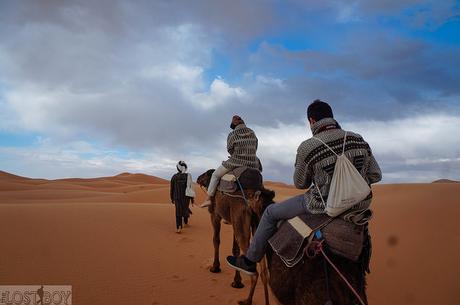 Straight from an overnight bus trip from Fez to Merzouga, we were obviously exhausted, but after a nice Moroccan breakfast, the driver of our SUV was ready to pick us up. And so we began our trip into the Sahara, to the sand dunes of Erg Chebbi.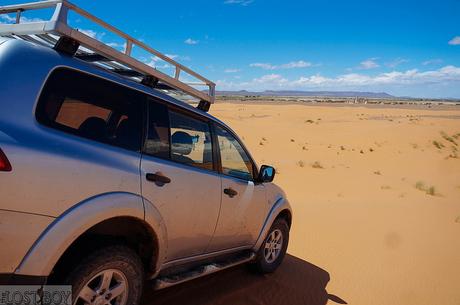 Long story short, he took us on a trip unlike any other. He went up and down, crisscrossing on the picturesque sand dunes. It was exhilarating, and we were at a loss for words.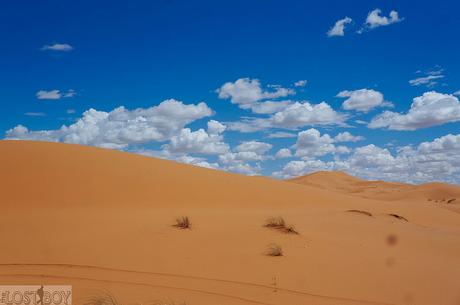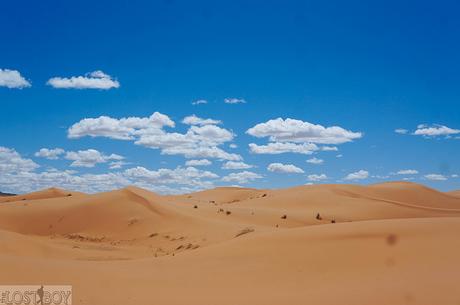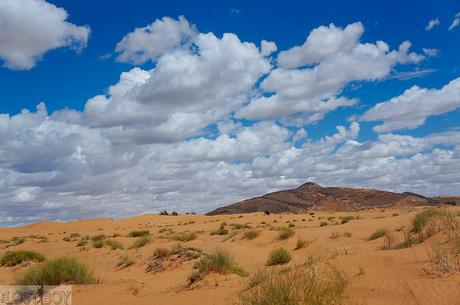 As part of the tour, he also took us to fascinating spots like a palm plantation, an oasis, ruins of an old town, and a Berber tent where we were served with Moroccan mint tea.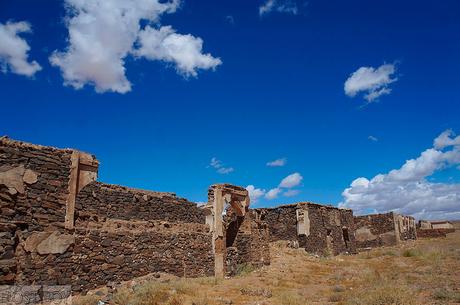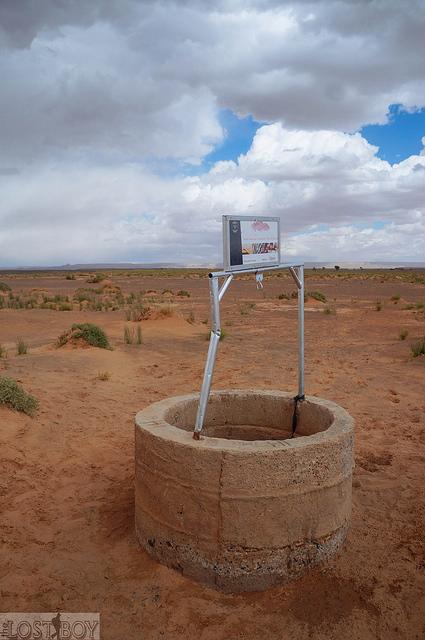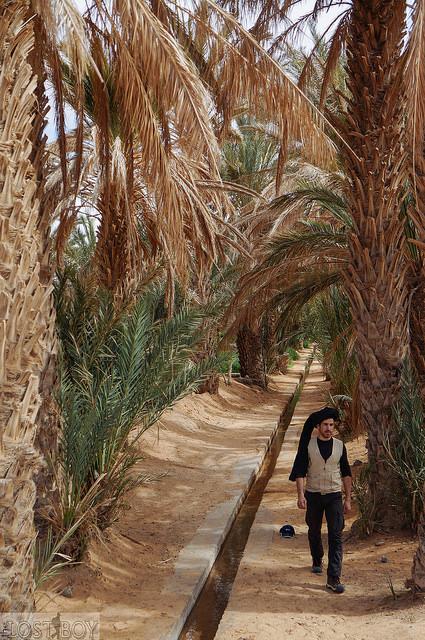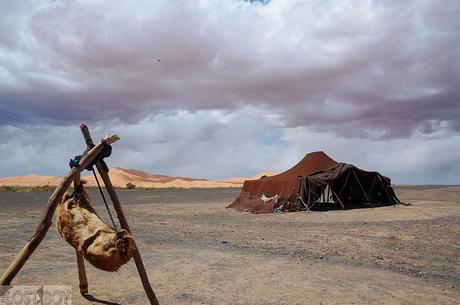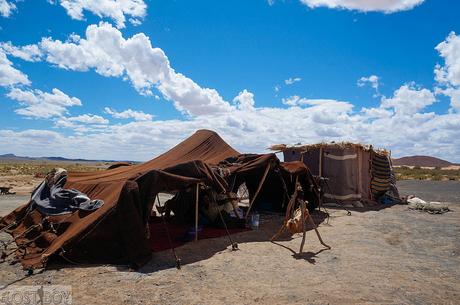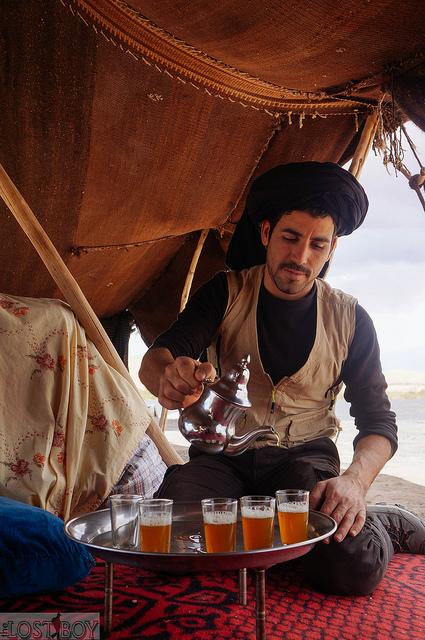 Our second encounter with the sand dunes came that same afternoon. We were fetched from the kasbah we were staying in. After a few steps across the desert, we were greeted by a row of camels. Save for the ones I've seen in the zoo, I've never seen one up close.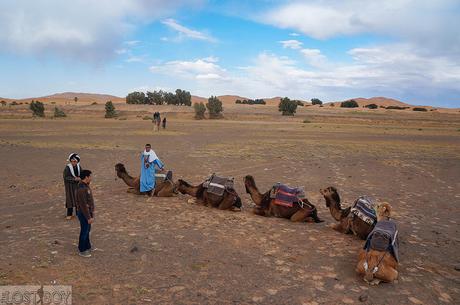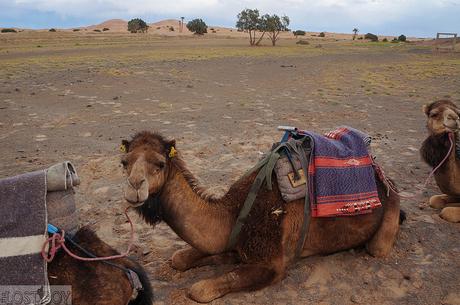 Mounting a camel was quite frightening, but it was easy to get the hang of riding it. Once all of us were set, we ventured into the dunes once more.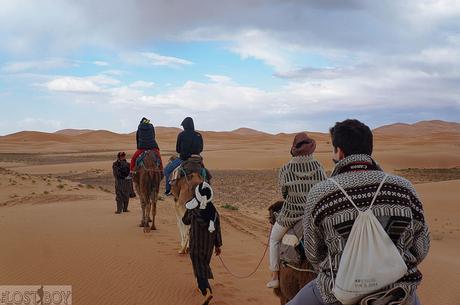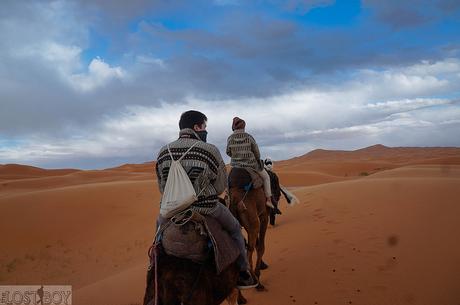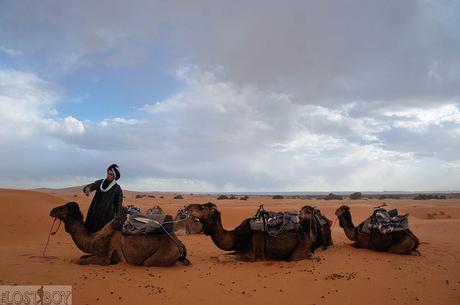 It was late into the afternoon when we set off—this was so we can view the last moments of day. We were promised a dramatic sunset, and surely, we were awestruck with what we thought was one of the most beautiful moments in our lives.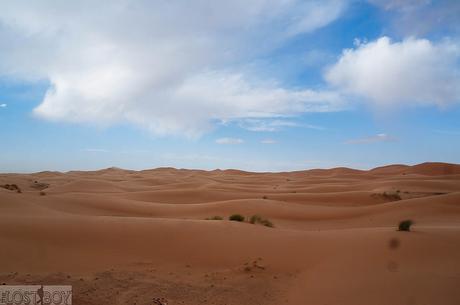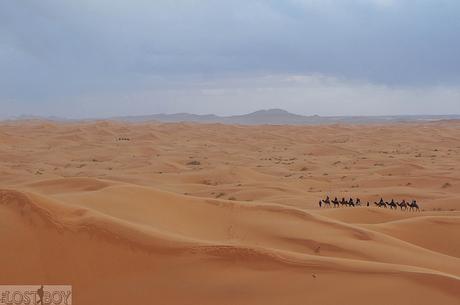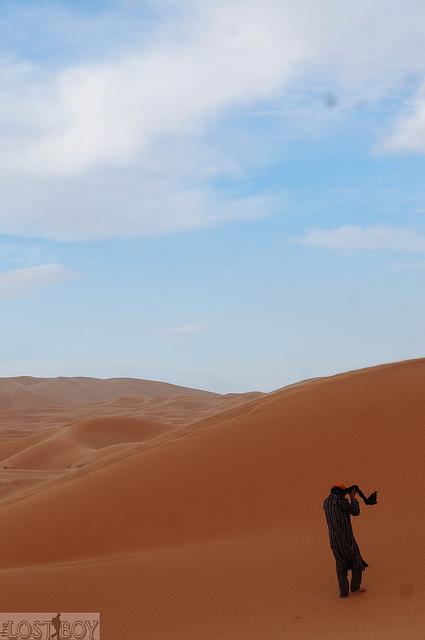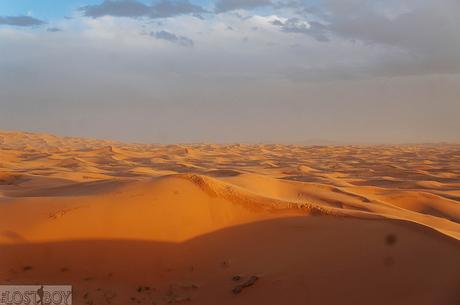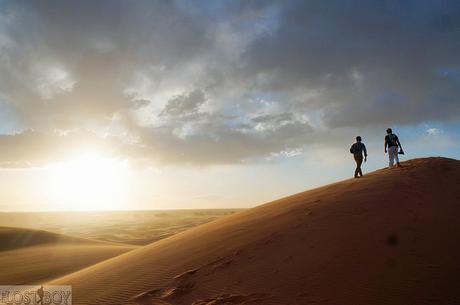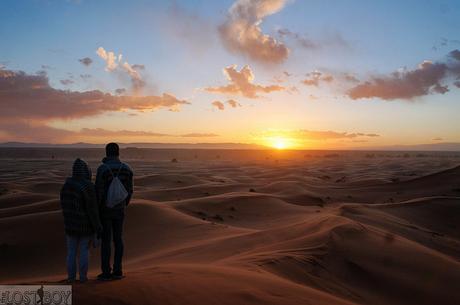 Although it was windy—with the sand blowing onto our faces—and somewhat chilly, we spent time soaking everything in, just in case it might take time for us to see the Sahara again.