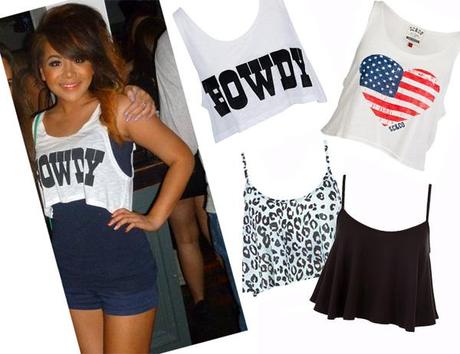 Hideout Fest whooooop! I literally cannot wait for Hideout Festival next weekend! I head out to the gorgeous island of Pag on Monday to catch some rays and relax on the beach before a weekend of Hideout madness, and here's a lil' sneaky peek inside my holiday suitcase! And it's all about the hotpants, baby!
Have a look inside my suitcase: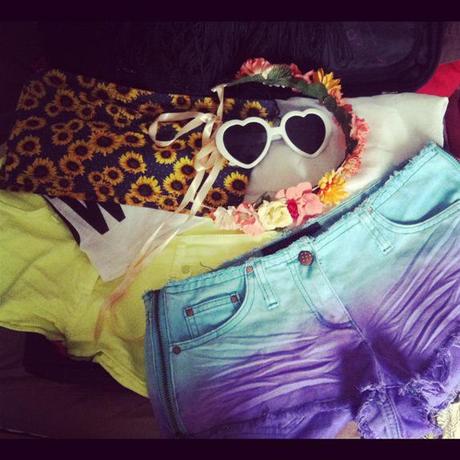 [Bright yellow White Label hotpants £10, Crafted Dip Dye Hotpants £30.00, 2 for £12 on all bandeau tops]
The lineup is amazing this year; my favorite DJs Annie Mac, Scrillex, Skream & Benga, Sub Focus, Seth Troxler, Jamie Jones, Ricardo Villalobos, Andy C, Jack Beats, Kerri Chandler, and the most amazing electronic/tech house peeps in the world, SIMIAN MOBILE DISCO are going to have me dancing from dawn 'til…..well, the next dawn…..and probably the next dawn.

So it's all about shorts and loose fitting tops! Nothing tight or restricting if you're a raving queen like moi. Here are some of my favorite tops, perfect for partying on Zcre Beach….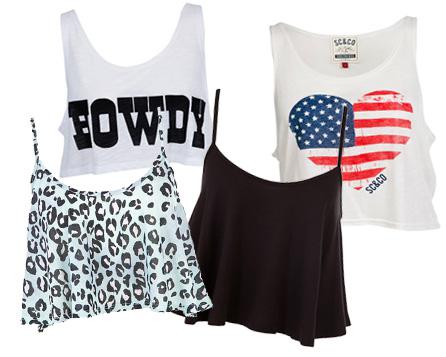 [My Miso Howdy Cropped Vest Top is just £8.00, the Soul Cal Flag Heart Top is so cute at £14.00, the Miso Leopard Cropped Vest is now £5.00 in the SALE, and the black Miso Swing Cropped Vest Top is only £8.00!]
If you're off to Hideout, come and chat to me on Twitter @RepublicFashion and tell me ll about your  favorite DJs / boat parties at Hideout. Croatia, here we come!
Magsy x