If you're keen on sport and adventure, and watches, then you'll probably have heard of the watch maker Suunto - they make extreme sports watches of varying abilities and have been taken across the world by all kinds of extreme people.
A month or two ago I bought my own Suunto Core Extreme Everest Edition and I can't fault it one bit - it works perfectly, holds up to knocks and scrapes and looks good too. I've used it skiing in Italy and moving around doing fieldwork in Iceland and it suited both; the altimeter in particular is accurate and a great feature. There are only 8848 in the world, one for every metre of Mt. Everest, it's also signed by Apa Sherpa.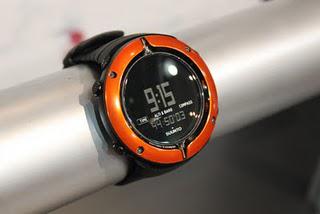 Suunto Core Extreme Everest Edition


To find out more about these incredible watches check out http://www.suunto.com/ for more information. Amazing outdoor watches and really reasonable prices!