I am still pretty much in love with the Project Life concept. It is such a great way to remember all the everyday memories (well almost everyday for me)! Maggie Holmes Open Book collection has so many pretty elements & thought I should showcase them on my PL spread too. 
Since last year, I decided to create bi-weekly spreads instead of weekly. It is a perfect option for a SAHM with a sticky toddler like me. I love keeping my spreads simple & clean so that I do not have to spend too much time on each spread.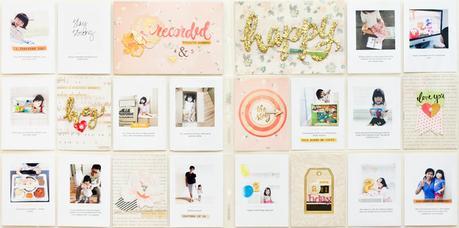 It is pretty simple to decorate each card. I used the Becky Higgins Design F, so I cut the patterned papers into 4"x6" and 3"x4". Then all I did was to use the vellum shapes, floral ephemera, stickers & thickers to decorate each card. Once done, I slotted them into the designated pockets.
Here are the close-ups: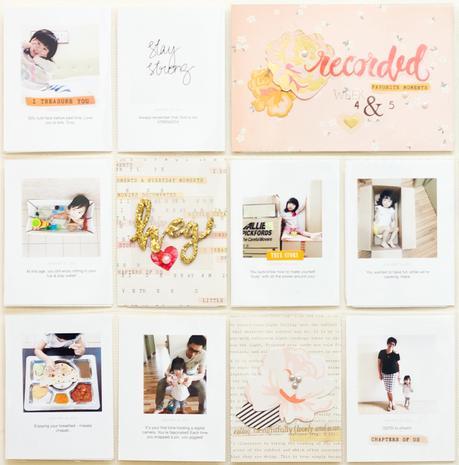 I have also used vellums on 2 of my cards with the glitter thickers to create a softer look.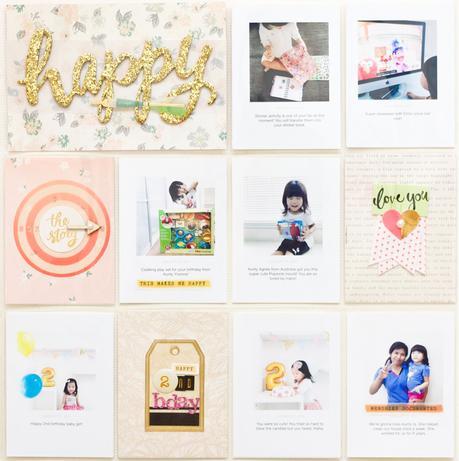 Supplies: Maggie Holmes Open Book collection/ Vellum/ Becky Higgins Pocket Page
If you would like to read more about my Project Life creative process, you may check it out HERE!
Thank you for coming by! Happy crafting!Xoxo Jessy