Hello everyone! Today I'm so excited to share with you what I've created with Maggie's newest collection, "GATHER". And as always, I just couldn't stop staring at all the beautiful pieces. It's perfect for so many themes & celebrations! Trust me, you'll go head over heels once you see them in real life!
I was feeling so inspired by the products that I immediately got my hands into them. I always take some time to look through each products & papers. Often times, I get inspiration just by looking at the patterns/designs. While browsing the Gather collection, this particular patterned paper called Details captured my attention. I really loved both side especially with the fun & colourful patterns, so I decided used them together. Lovely, isn't it? Once that the paper is adhered onto the white cardstock, I worked on the embellishments. Started from the top to the bottom and added little details in between.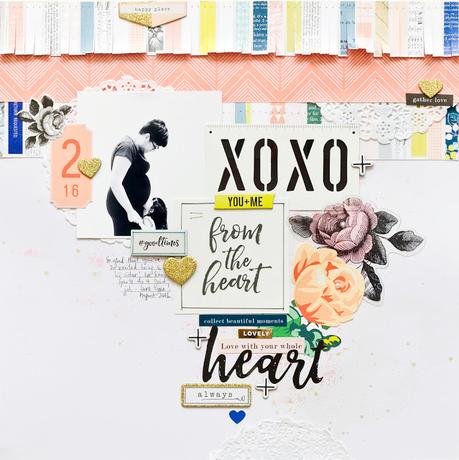 The stripes on the patterned paper gave me an idea to snip and create paper fringe. Absolutely adore the outcome! It sure gives a fun dimension to the layout.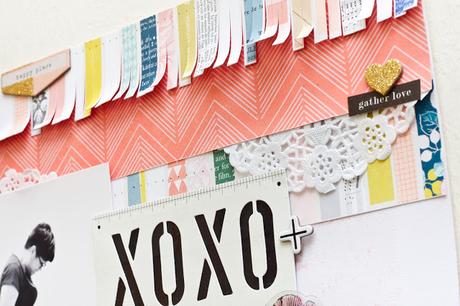 Black & white photo is perfect against all the colourful elements. It gives a classy look too!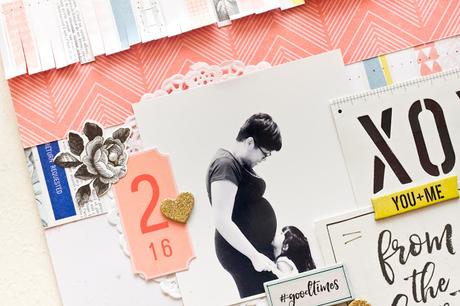 Layering the ephemera, stickers, thickers and chipboard stickers will create great texture & dimension to your layout.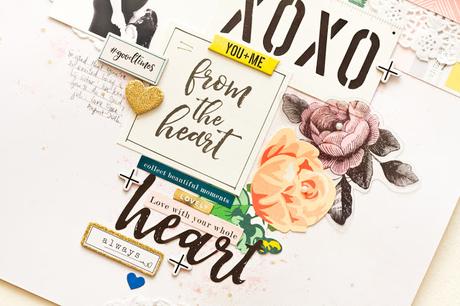 Supplies: Maggie Holmes Gather 12x12 paper - DetailsMaggie Holmes Gather Thickers BlessedMaggie Holmes Gather Accent StickersMaggie Holmes Gather Ephemera PiecesMaggie Holmes Gather Chipboard Stickers
Thanks for coming by and have a great week!Xoxo Jessy