Hello everyone! I'm here again to share with you what I have created using the beautiful Willow Lane collection. I really loving all the different options out there where you  keep memories in different ways according to your schedules. Today, I'm sharing how I created in my travel notebook. I really love the idea of using travel notebook to create because it is fast, simple and easy to put together for a busy mama like me.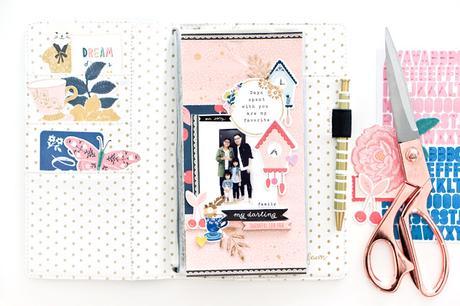 It's pretty straightforward how to create this page for the sleeve. I measured the sleeve and with the measurement I cut the patterned paper as my background. Next, I adhered photo and kept adding layers as I created around the photo. Layering sure gives a fuller look to your page. I tried to use alot of stickers to keep building my layers & bearing in mind that the page won't look too bulky when being slotted in the pocket sleeve.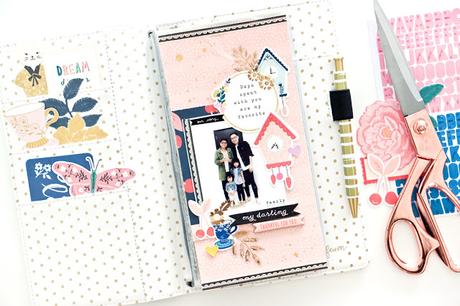 By adding the washi tape and the top & bottom of the page, that sure balanced the color of the overall page. I love it!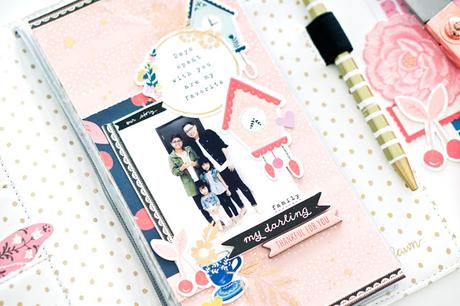 Here are some close-ups to the page: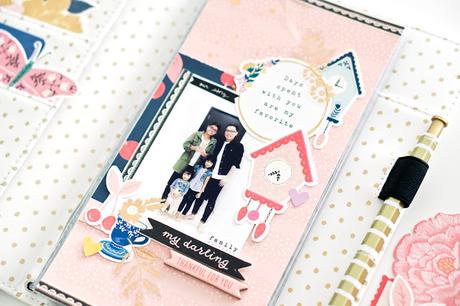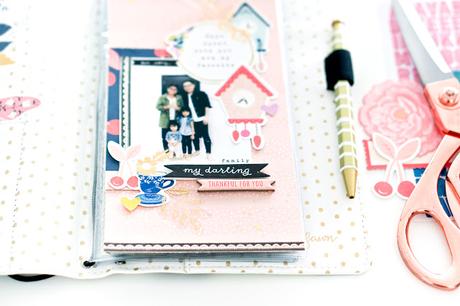 I love that I can use this travel notebook in such a versatile and fun way! I hope that you'll try it out & create something interesting with your notebook. You can also try this out with a journal too. 

Thanks for letting me share today! 

Xoxo Jessy

Supplies : Crate Paper Maggie Holmes Willow Lane - 12x12 sweet one, waterfall stickers, cardstock stickers, chipboard stickers, ephemera die-cuts.