I really enjoy using medium on my layout whenever I can. This time, I took some time to play with my Loew Cornell Paint with the intention to create a painted border on the background. I wanted to use paint to give a subtle look to the busy background on my layout too.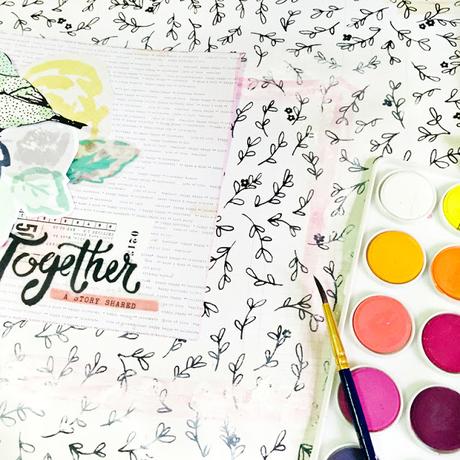 Let me briefly explain my creative process...
1. First, you will need a 6"x6" paper to be placed in the middle of your layout. 
2. Use a pencil to lightly mark around the paper. 
3. Then, use some gesso to paint the sides of your marking. It doesn't have to be neat lines. The reason to use gesso is because it will help to bring out the actual color of your water-colour paint. 
4. Once that is dried, paint your choice of color over the gesso. 
5. To finish the layout, add embellishments & splatter some mist. The vellum ephemera works beautifully with the rest of the other embellishments on the layout. 
TIP > to add dimension to your embellishments, adhere foam dots/tape at the back to create a 3d look.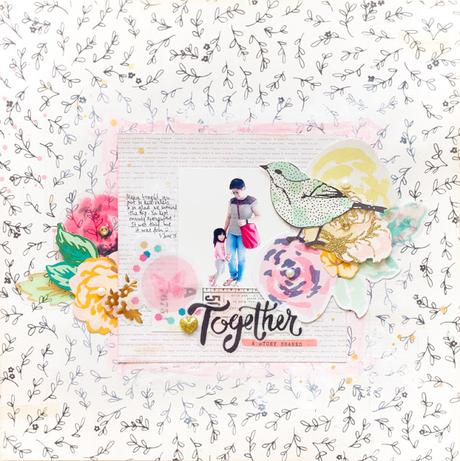 Here are some close-up shots: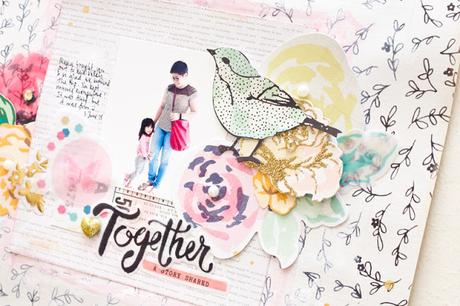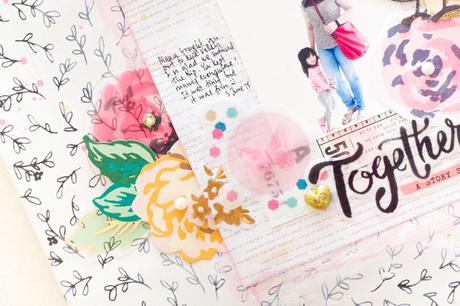 Supplies:
Maggie Holmes Confetti 12x12 Patterned Paper - Cloud Nine
Maggie Holmes Confetti 6x6 Paper Pad
Maggie Holmes Confetti Diecut Cardstock Shapes
Maggie Holmes Confetti Ephemera Hardware
Maggie Holmes Confetti Acetate & Vellum Ephemera
Maggie Holmes Open Book Floral Ephemera
Maggie Holmes Open Book Vellum Shapes
Loew Cornell Watercolor Paint
Once again, thank you so much for letting me share today! Hope you will have a good crafting session today and be inspired by my scrapbook page! 
Xoxo Jessy