Every now & then, I enjoy having a little challenge by just using the least products to create my layout. For this time round, I only used 2 pieces of patterned paper, a cardstock + paper doilies to create this fun looking layout. 

I always like to look around for illustrations on patterned papers where I can use my faithful precision scissors to cut. This fussy cutting technique is totally perfect where you want to use certain illustrations on your project and also when you practically ran out of all those embellishments but you have left with many patterned papers left!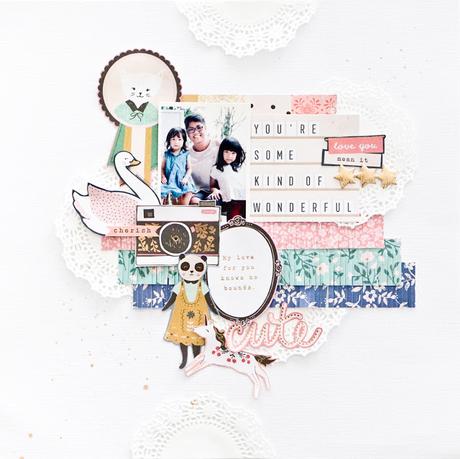 As always before I start to design my layout, I will have a rough idea on how I want my layout to look. To begin, I chose this really cute patterned paper called Daydream. I really loved all those cute illustrations. Next, I positioned all the fussy cuts on top of the white cardstock to bring out the fun colors! I decided to fill it from top to bottom and filled the gap with the rest of the other fussy cuts. After I'm happy with the fussy cuts, I stuck the photo of me & my daughters that we snapped during Mother's Day. To complete the layout, I adhered foam dots to create dimension & star trim to add more texture to the layout. And lastly, some gold mist splatters all around the layout.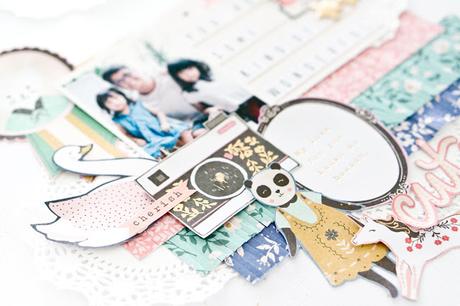 TIP : Whenever I cut the illustrations out, I'll be sure to cut the rough outline first. Then, I will smoothen the edges by cutting the balance of the paper nearest to the illustration. Just be sure to move or turn the paper illustration as you cut and not your scissors. That way you'll get a nice thin edge.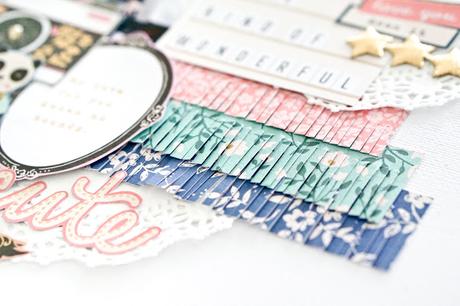 To add more texture to my layout, I added paper fringes with the help of my fringe scissors. Just perfect!
Thanks again for letting me share. Have a good crafty day!Xoxo JessySupplies : Crate Paper Maggie Holmes Willow Lane 12"x12" paper pad.