Hello again! Most of my layouts are always inspired by the photo that I'll use to scrap. This time I was inspired to use decorative trim on the layout. It really matched the head gear on my eldest daughter. For this layout, I really was going for the clean look and only used blue + gold as the main colors. All inspired purely by the photo!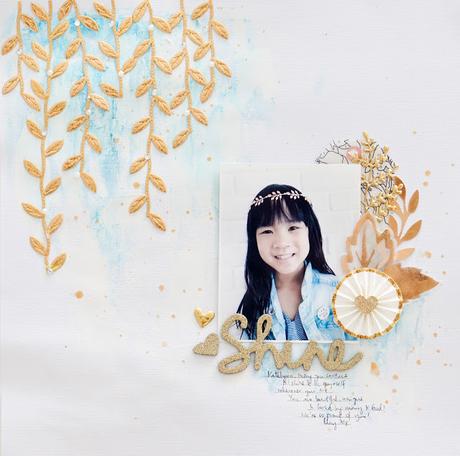 First, I trimmed some decorative trim at different lengths to imitate the leaf vine that can be found in parks or jungles. Just before I adhered them on the layout, I used some gesso to prime the top left and bottom right. Once dried, blended it with blue watercolor too.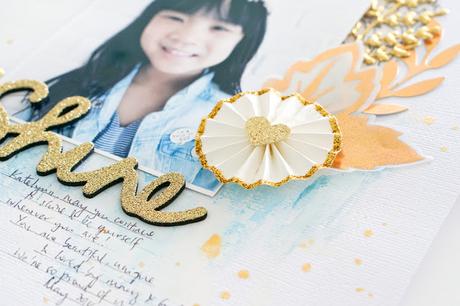 Next, just around the photo, I layered with some stickers and ephemera die-cuts. Still keeping in mind for the clean look but looking all classy. And that title 'Shine' sure fitted this layout very much!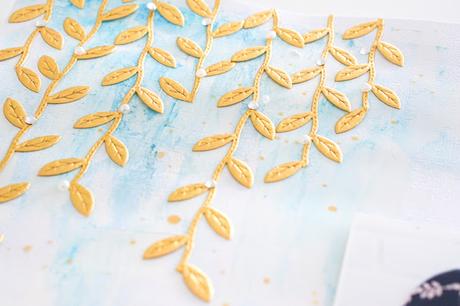 I added some pearl & crystal stickers to give the extra texture to the trim.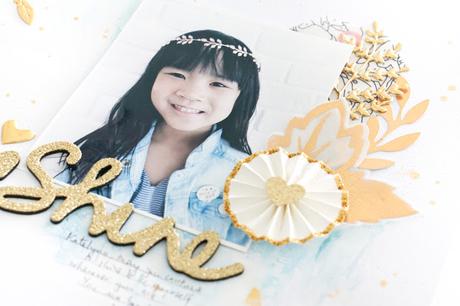 It's amazing how using minimal products can provide the different textures and dimensions. That instantly create an interesting looking layout too.
I hope you like what I share today. Have a great crafting day!Xoxo Jessy
Supplies : Maggie Holmes Flourish - Decorative Trim, Standouts, Ephemera Die-Cuts, Thickers Puffy Gold.