I enjoy visiting Pinterest to pin a bunch of fun stuffs. While doing so, I came across the quote below. I thought it would be great to use the quote on my layout. And instantly, I knew which photo to scrap too.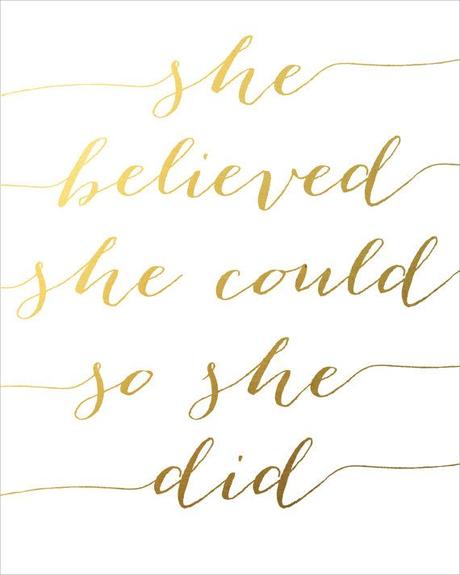 Source : Pinterest
This is such a fun layout to create. My daughter told her dada that she wanted to shower her doll. And of course he said yes. She was so diligent in her task & she was making sure that her little doll was all clean and dry. And yes... she truly believed she could, so she did!
Let me share with you the creative process...
I started with the triangle patterned paper & decided I should also add the triangle b&w patterned paper at the top and bottom of the layout. Next I started to work with the alphabets. Once that is done, I worked on the photo next. I placed it at the top of the triangle and layered some cardstock die-cut stickers at the left side of the photo. See the tag there? That's my hidden journaling. Finally, I completed the layout with a row of cute banners at the top.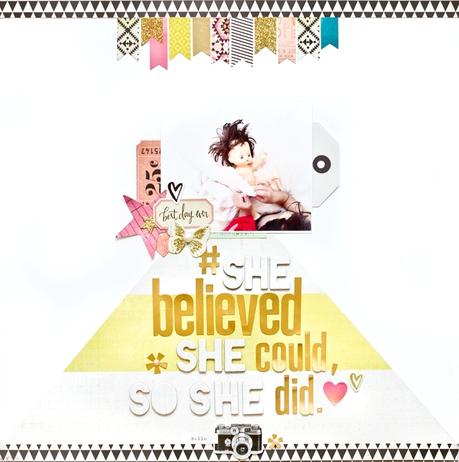 TIP >> To get the words in straight line, I adhered the stickers onto the ruler. Once I am happy with the placement, I pressed the top part of the stickers to the paper. Slowly lift the ruler away so the rest of the stickers will stick onto the paper.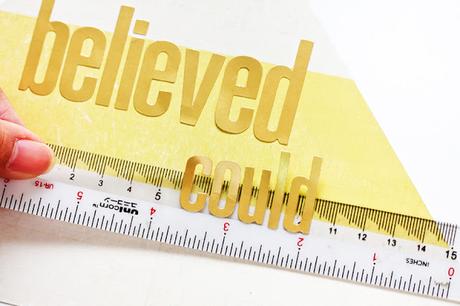 Here are some close-ups...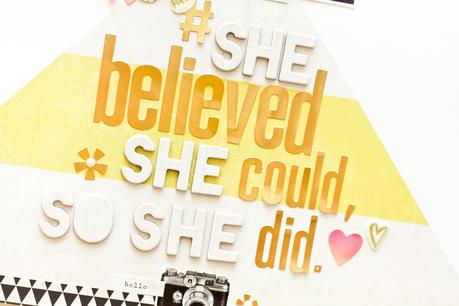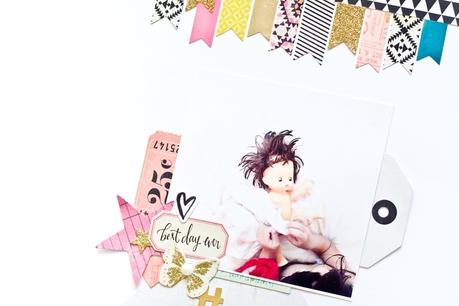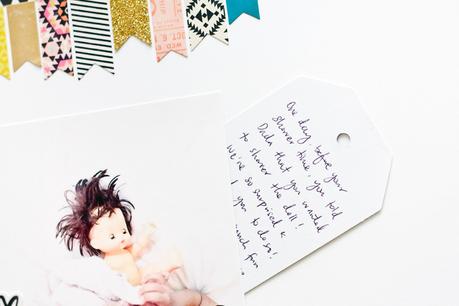 Products:
Maggie Holmes Confetti 12x12 paper - RSVP
Maggie Holmes Confetti Chipboard Thickers - Hooray
Maggie Holmes Confetti Gold Foil Alpha Sticker Book
Maggie Holmes Confetti 6"x12" Journaling & Title Stickers
Maggie Holmes Confetti Gold Puffy Stickers
Thank you so much for coming by!
Xoxo Jessy