Hello again! Today I am going to share with you on how you can create your own background by using these cute sticky pads.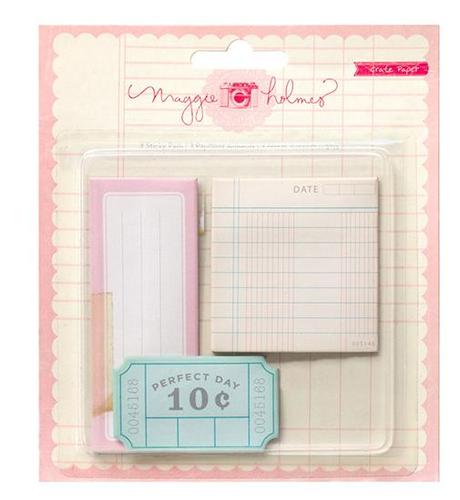 First, position each sticky pads to fill up at least half the cardstock. Basically you start positioning them right at the middle and slowly filling the gap at the sides. If the pad is long for the edge, all you have to do is to trim it to fit.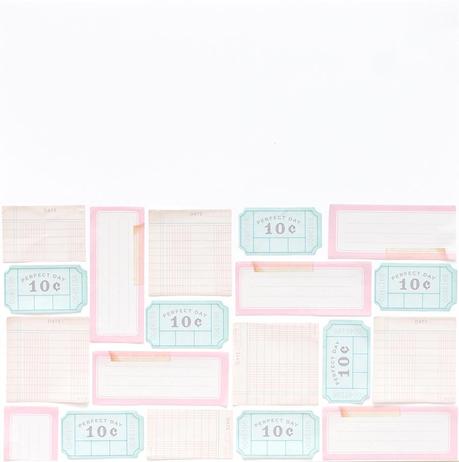 Then you will cover the sticky pads with a vellum. I wanted to achieve a soft & subtle look for the background and the vellum overlay accomplishes this! Next, I splattered gold & white mist onto the layout.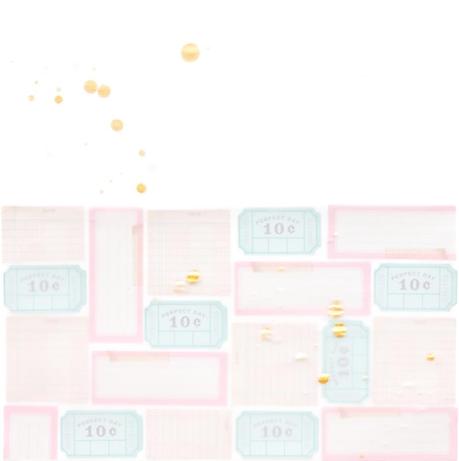 Once the mist is dried, embellish the layout with photo, vellum, ephemera & chipboard shapes. And you are done!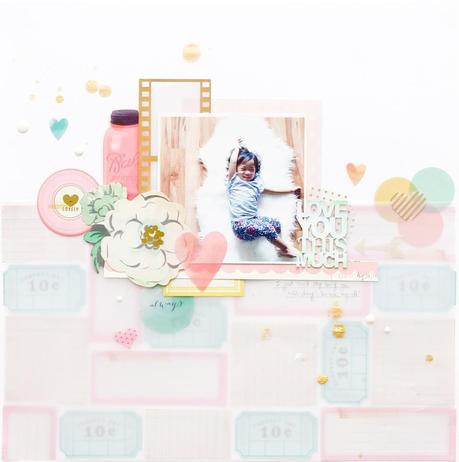 Here are some close-ups: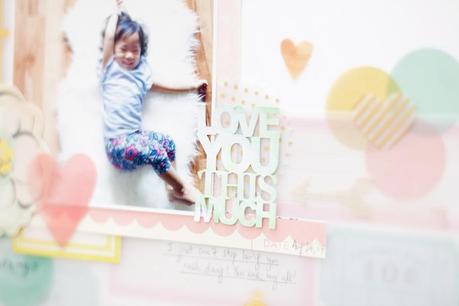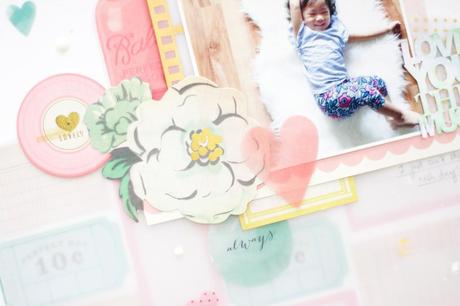 Supplies used: 
Maggie Holmes Styleboard Sticky Pads
Maggie Holmes Styleboard Vellum Shapes
Maggie Holmes Styleboard Chipboard Shapes
Maggie Holmes Styleboard Ephemera Pack
Maggie Holmes Flea Market 6x6 Paper Pad
Thanks for stopping by and hope you like this simple step on creating your own background paper!
Xoxo Jessy