How time flies... and just like that we're in the month of July! Today I'm back to share with you a layout that I incorporated with butterflies. Just before I share with you my layout, let me just walk you through on a couple of supplies that I used. 
The "Sweet Rose" patterned paper is absolutely stunning! I called it the "modern vintage" patterned paper. Not only it has vintage elements, the colours are pastel tone & just lovely. Certainly my kind of colours to go whenever I scrap! I also love the touch of black that gives a little contrast to all the pastel colours. I just knew I have to use this paper on my layout.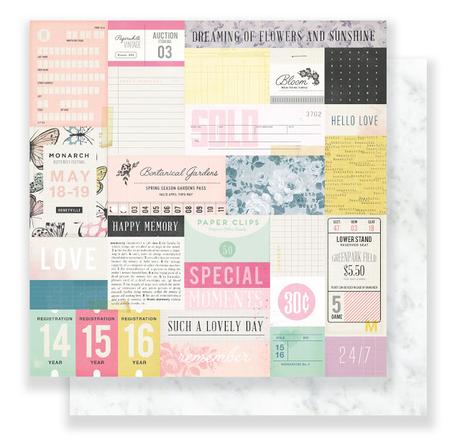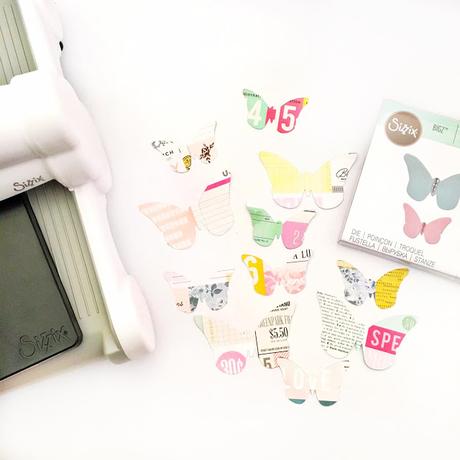 I'm always a huge fan for anything butterflies & had to include them on my layout. So with that in mind, I took out my Sizzix Bigshot Plus & Butterflies dies (similar) and roll them out on the Sweet Rose paper. Aren't those butterflies so pretty? I love the colour- block-looking butterflies!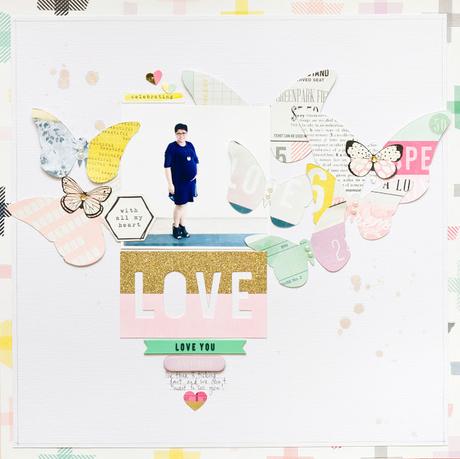 I absolutely love how easy you can just "throw in" some butterflies on your project & they instantly look so classy + pretty. By overlapping the butterfly wings, they create a "moving flow" on the layout. I also decided to use a similar coloured patterned paper called Blossom at the back of the cardstock to create a harmonious look to my overall layout + also chosen the embellishments of the same colours to create a cohesive look as well.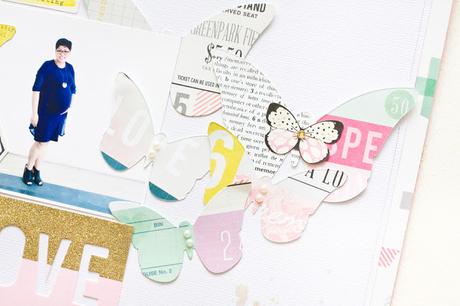 By adding adhesive pearl/bling in the middle, they instantly give a classy look to the butterflies!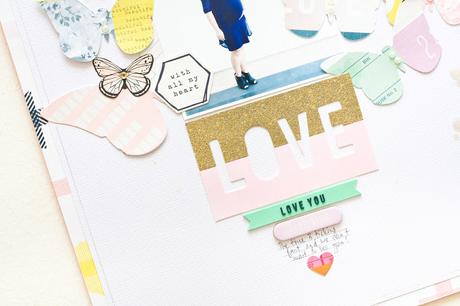 By positioning the photo & the ephemera pieces in a descending lines sure gave a fun look to my layout. 
Supplies: Maggie Holmes Bloom 12x12 paper - Sweet RoseMaggie Holmes Bloom 12x12 paper - BlossomMaggie Holmes Bloom 12x12 Chipboard StickersMaggie Holmes Bloom Ephemera Die-CutsMaggie Holmes Bloom 6x12 Accent StickersMaggie Holmes Bloom Rubber Shapes
Thank you for coming by!Xoxo Jessy