Hello again! I'm back to share with you another project that I absolutely love! One skill that I think I have is layering. If you know my style, you'll know I love to add layers to all my projects. Layering really gives so much depths and textures. 
Assembling a good layout is all about the details. The positioning of the photos and embellishments need to be placed 
on the layout in a way that they compliment and enhance the photo(s). It is fairly important to take some time to think thru and have a little plan on how you want to build those layers are you create!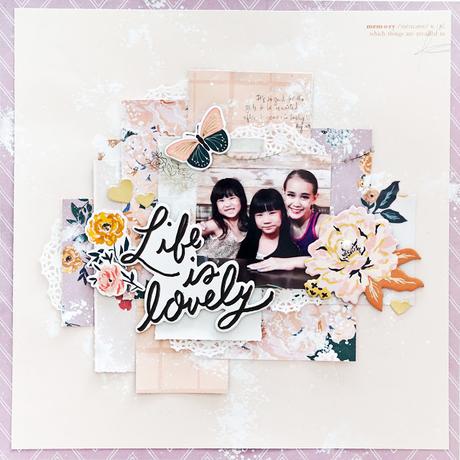 For this layout, I started off with gathering some paper scraps that I was left with from the previous project. I cut them into squares and rectangular blocks. Then I adhered them after I have composed  I positioned my photo somewhere in the middle towards the right side. Next, I layered some gold floral vellum to create the classy look. Just by adding more stickers and more fussy cutting elements really gave the dimension I was going for! To complete the layout, just add some tiny bits of  paper doilies and a patterned paper as the frame for the layout.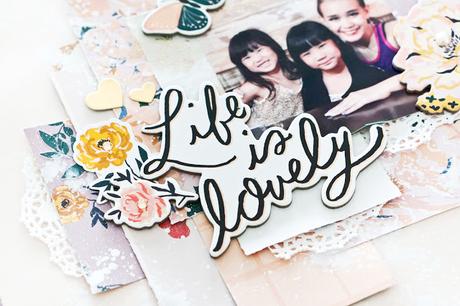 To create fun dimension on your layout, use thicker embellishments like chipboard stickers. It will instantly create the dimension and added textures too.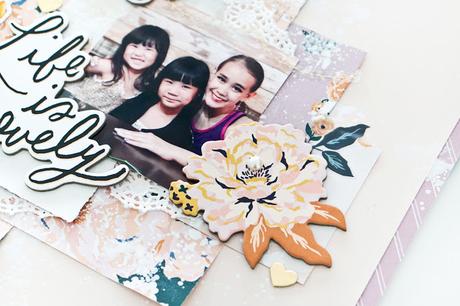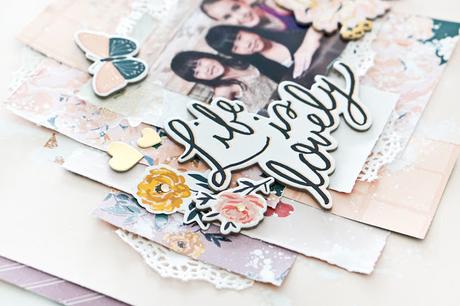 Layering has been one of my preferred techniques whenever I create. It definitely gives a very interesting outcome to my creations. I hope you will give it a try!
Thanks for coming by!
Xoxo Jessy
Supplies : Maggie Holmes