I can't help but to scrap this really cute photo of my daughter. I really love her cute personalities and she is such a joyful little kiddo. Wherever she goes, she would give a smile to anyone. She sure knows how to make someone's day!
This layout is solely inspired by the photo. There are plants at each corner and that got me thinking. I went through Flourish collection and searched for the patterned paper that would go well with the photo. Finally, I settled for this paper called Ponderosa.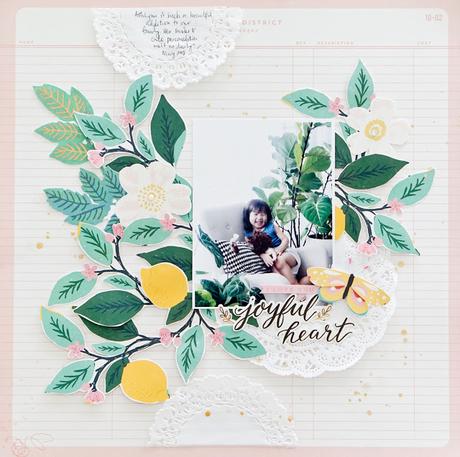 Fussy cutting is one of my favorite technique and I really had cutting all the beautiful leaves. As I was cutting, my mind begin to envision how I want to arrange all these leaves to compliment the photo. After I have composed that, I layered to create texture and also adhered some foam dots at the bottom of the leaves to create dimension. I really loved the outcome.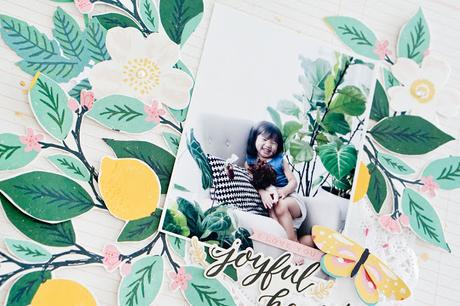 To complete the layout, I added some paper doilies to create the softer look and also some stickers to enhance the look of this layout. Mist splatters are perfect to give little textures to the layout too.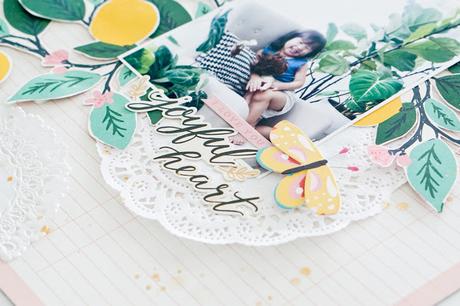 Thanks for coming by!Xoxo Jessy
Supplies : Maggie Holmes Flourish collection - Ponderosa patterned paper, Rose Garden patterned paper, Cardstock stickers, Standouts, Ephemera Die-Cuts.