Personalize gift wrapping/packaging to friends and family can be very fun. Simple & nice wrapping can be very pretty. Most importantly, the receiver will feel extra special!
To begin, I used one of the polkadot tissue that I have in my stash. Once the wrapping is done, I decided to use this flower die with one this beautiful black floral patterned paper. I love how contrast the flower turned out on the polkadot tissue. They were made for each other! 
To add interest to the die-cut flower, I added a bright pink tiny paper flower in the middle. It looked perfect now! To complete the wrapping, I added the white doily at the bottom the die-cut flower. Followed by layered the gold foil rose vellum with a pink-fringed patterned paper and finished off with some stickers.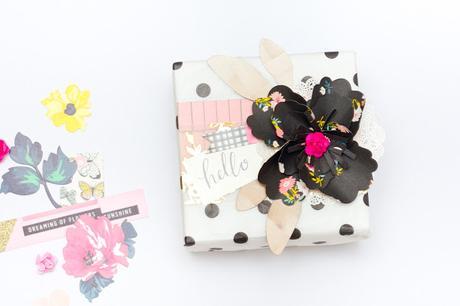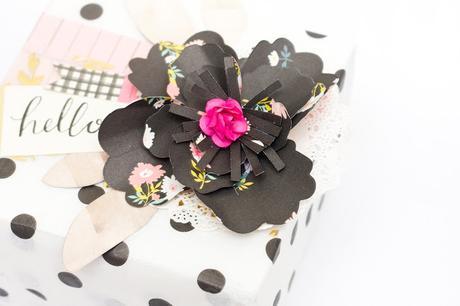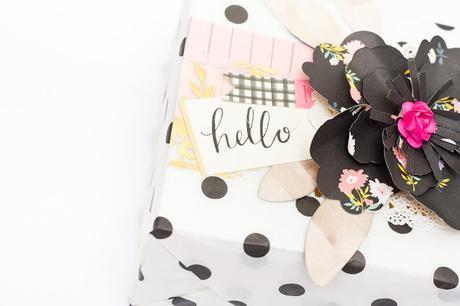 Supplies: Maggie Holmes Bloom 12x12 Patterned Paper - LizzyMaggie Holmes Bloom 12x12 Gold Foil Vellum Maggie Holmes Bloom Tiny Paper FlowersMaggie Holmes Bloom Accent Stickers
White DoilyPolkadot TissueSizzix Flower Bigz Die - 661162Sizzix Big Shot Plus
Have a great crafting day!Xoxo Jessy