Hi there! Today, I'm going to share with you a birthday layout that I created with the Carousel collection. I really loved all the patterns + elements in this collection. You can use Carousel in so many different ways and one of it is for birthday theme. 
As always, I will take some time to look at all the products and see how I can mix + match with all the elements together. I really liked this color-blocked paper and I thought the black & white stripe would give a great contrast as well. Once paper is done, I went ahead and picked out all the embellishments. I went with alot of stickers with this layout.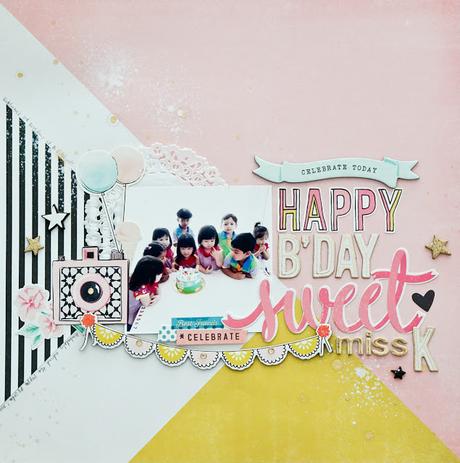 I wanted to include different fonts for my title onto my layout, hence all the different kind of stickers. The textures & dimensions on each of the stickers are just perfect. I love how all these stickers matched so well!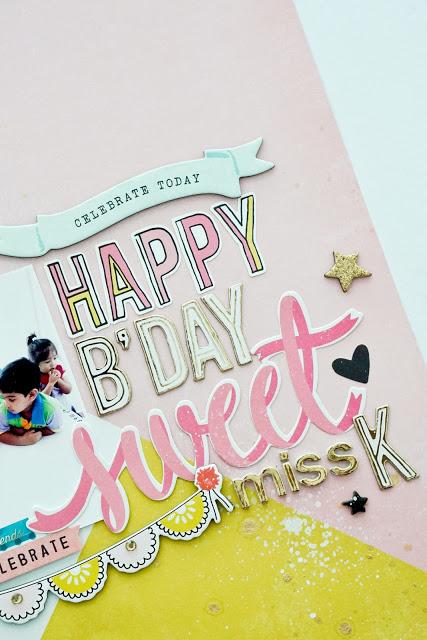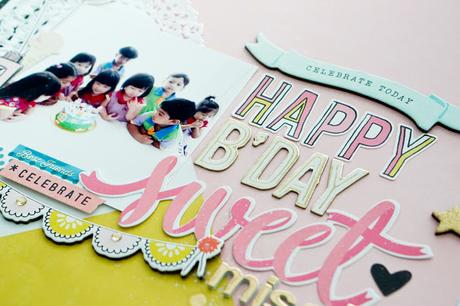 I didn't want the journal to be obvious on the layout, so I decided to journal along the striped paper.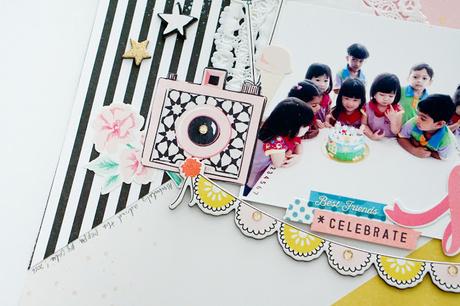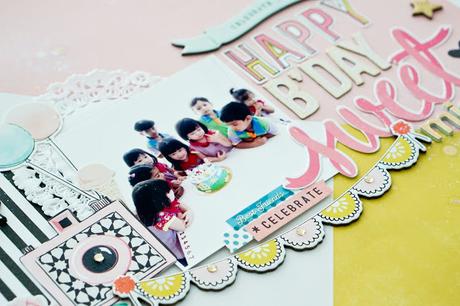 Supplies :

Maggie Holmes Carousel Ephemera Die-Cuts

Maggie Holmes Carousel Chipboard Stickers

Maggie Holmes Carousel Small Embellishments - Gem Stars, Button

Maggie Holmes Carousel Fabric Bow - Black & White Stripes

Maggie Holmes Carousel Faux Enamel Stickers